Abdominal Etching (Six Pack Abs)
Conveniently located to serve the areas of Baltimore, Columbia, Ellicott City and Maryland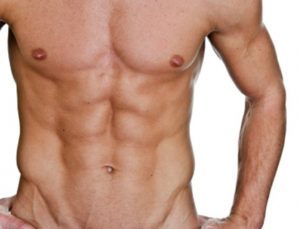 Abdominal Etching, also known as liposculpture, is a surgical procedure where unwanted fat around the midsection is strategically liposuctioned from the body in an attempt to contour and showcase the abdominal muscles – creating a 6-pack almost overnight. Since its development in the 1970's, the improved procedure and practice of liposuction has resulted in safer, faster procedures with more impactful results.[1] In fact, in a recent study where abdominal etching patients were polled on how happy they were with the results, 98% of them said they were completely satisfied.[2] Here at Metamorphosis, Dr. Daniel Markmann and his team of experts provide their clients with incredible cosmetic solutions for a variety of aesthetic challenges. If you are interested in learning more about how abdominal etching can improve your physique, confidence, and fitness goals then please feel free to schedule a personal consultation with Dr. Markmann or call us at (410) 465-3600.
About Abdominal Etching
Through diet and exercise alone, you may not be able to achieve your aesthetic goals. Diet and exercise have long been touted as the pillars of weight loss, bodybuilding, and athletic training. However, no matter how perfectly you execute a diet and exercise regimen certain deposits of fat may be resilient. Fat around the midsection is definitely one of these deposits. This type of fat is called subcutaneous fat which is used by the body to protect vital organs, prevent heat loss, and protect against any physical external stress.[3] Because this fat serves an important role to the body, subcutaneous fat is incredibly resistant to exercise and diet. Many people go through tremendous weight loss journeys and yet still see a "spare tire" encompassing their midsection. This can be incredibly disheartening – trying so hard to achieve a washboard, 6-pack of abs to no avail. However, with Dr. Markmann's incredible approach to liposculpture for the abdomen, you can see more defined, chiseled abdominals to go along with your strong physique. With abdominal etching, Dr. Markmann can sculpt out the subcutaneous fat from your abdominal muscles and leave you with the 6-pack of your dreams.
Before and After Photos
Benefits
Before you schedule your personal consultation it is important to understand what benefits come with abdominal etching.
A Chiseled, Sculpted Appearance
6-pack abs are the mark of a true athlete – or so says the fitness industry. But in truth, they are hard to achieve and even harder to maintain – especially in your older years. By using liposuction around your abdominal muscles, Dr. Markmann can strategically accentuate your naturally resting muscle. Like a sculptor with stone, he uses a cannula to extract enveloping fat from the area. This includes the abdomen and also the obliques sometimes hiding under stubborn love handles.
Minimal Downtime
Because he uses advanced liposuction techniques, recovery from this procedure is less than traditional liposuction procedures. Whether through tumescent, ultrasound assisted, or laser assisted liposuction, Dr. Markmann's modern approach to liposuction is more effective and requires less downtime than traditional techniques.
Permanent Results
After you've recovered from the procedure, you don't have to worry about the extracted fat cells returning. The fatty tissue that was removed is gone permanently. But this doesn't mean new fatty tissue can't take its place. It is important to remain at relatively the same weight you were when you went under the abdominal etching procedure. This will ensure that your results are permanent and unaltered.
Candidates
Eligible candidates are people who are already at a healthy weight below a 30 BMI score. This is important because abdominal etching should be seen as a body contouring procedure, not a weight loss solution. However, this procedure can be a perfect way to cap off a weight loss journey. When paired with procedures that help tighten skin like BodyTite, a patient like this can see an even more contoured abdomen than with abdominal etching alone. Eligible candidates should also be nonsmokers or at least be able to forego smoking entirely through this process.
Personal Consultation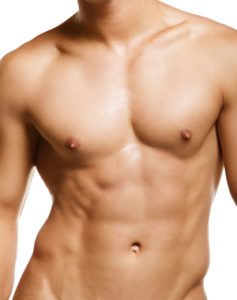 When you come to our offices just west of downtown Baltimore, you will be greeted by our friendly team of expert healthcare professionals. After we check you in, you will be escorted to your very own private consultation room. Here, we will first go over your medical, surgical, and prescription history. It is crucial for us to gather an overarching sense of you and your story. Please feel free to share your fitness journey with us as well as what your aesthetic aspirations look like. Once we get an overview of your aesthetic goals then we can begin to create an action plan. Then, Dr. Markmann will examine your abdomen. Here, he will note the amount and density of subcutaneous fat you appear to have. He will also observe how elastic your skin currently is. As we age our skin's elasticity gradually worsens which means that skin tightening procedures may be necessary for older patients to achieve the desired results. After your abdomen has been examined, Dr. Markmann will explain exactly what he feels should be done and which approach he thinks would tailor best to you. At the end of your consultation, we will give you a list of preparatory steps. These should be adhered to in between these two sessions.
Preparation
To prepare for your abdominal etching procedure it is important to:
Avoid smoking. This is crucial because nicotine is known to constrict blood vessels which can seriously affect surgery as well as hamper recovery.
Avoid alcohol before and after the procedure. Alcohol can inhibit the body's natural blood clotting response. This can lead to excessive bleeding during a surgical procedure as well as during the recovery phase.
Avoid blood thinning medications such as aspirin and ibuprofen. This is important because much like with alcohol the body's natural response during surgery is to clot. This helps the body not lose excessive amounts of blood during surgery. However, when the blood is thinner that natural clotting can't take place. This results in an increased chance of losing too much blood during surgery.
Schedule a ride home. You will be placed under anesthesia for your abdominal etching procedure and thus will not be able to drive yourself home from surgery.
Procedure
On the day of your procedure, we will first administer anesthesia. Once it has taken effect, Dr. Markmann will make a couple tiny incisions around your abdomen. These incisions are small and placed in areas where they can be easily hidden. Next, depending on what liposuction technique was elected on, he will begin to remove the fat encompassing each abdominal muscle. This part of the process requires artistic precision that only plastic surgeons like Dr. Markmann are skilled enough to provide. Once each abdominal muscle is carefully sculpted, Dr. Markmann will suture the incision. Since this is an outpatient procedure, you will be free to go home after your surgery has concluded.
Recovery
Those who have sedentary jobs can expect to take only a few days off from work. More physically demanding jobs should be avoided for a longer period of time. Recovery time will vary from person to person depending on a variety of factors such as how the person responds to surgery and how many places were liposuctioned. During your consultation, Dr. Markmann and you will discuss an estimated timeline for recovery as well as what can be done to ensure the most optimal healing.
Results
After the swelling has subsided, you will begin to see your chiseled, sculpted results. Each abdominal muscle looks so defined and pronounced. Your obliques accentuate your sides like a bodybuilder's. Finally, you can see all the hard work you've put into your body. It was only buried behind stubborn, subcutaneous fat. It is important to remember that through healthy diet and exercise these results can remain permanently amazing!
Corresponding & Complementary Procedures
Gynecomastia
For men, enlarged breasts can be very detrimental to their self-confidence and body image. Pejoratively known as 'man-boobs', gynecomastia is caused by an uneven amount of hormones in a man's body. This usually happens as a man ages and his testosterone levels gradually decrease but may also be a result of certain drug side effects, genetics, and diet. Even though the National Institutes of Health reports that 50%-60% of men experience gynecomastia, this issue is still seen as taboo and undesirable. However, with gynecomastia surgery, you can see a permanent decrease to your enlarged breast tissue. Dr. Markmann believes in men having confidence in their bodies and with gynecomastia surgery he is able to be a catalyst for change in that regard.
Cost
Depending on certain factors, the cost of your abdominal etching procedure will vary. Some factors are how much fat is liposuctioned and the size of the target areas. These will affect how long your surgery takes and thus how much certain fees are. If you are interested in learning more about our financing options please feel free to visit our financing page or give us a call at (410) 465-3600.
References
Ahern RW. The History of Liposuction. Seminars in Cutaneous Medicine and Surgery. 2009;28(4):208-211. doi:10.1016/j.sder.2009.10.001
Husain, T. M. , Salgado, C. J. , Mundra, L. S. , Perez, C. , AlQattan, H. T. , Bustillo, E. , Perez, R. & Garri, J. I. (2019). Abdominal Etching: Surgical Technique and Outcomes. Plastic and Reconstructive Surgery, 143 (4), 1051-1060. doi: 10.1097/PRS.0000000000005486.
Chait A, den Hartigh LJ. Adipose Tissue Distribution, Inflammation and Its Metabolic Consequences, Including Diabetes and Cardiovascular Disease. Front Cardiovasc Med. 2020;7:22. Published 2020 Feb 25. doi:10.3389/fcvm.2020.00022