FaceTite
Conveniently located to serve the areas of Baltimore, Columbia, Ellicott City and Maryland
Facetight is the minimally-invasive, in-office treatment we have been waiting for in America for years. It is finally FDA-cleared and we are the first in Maryland to have it!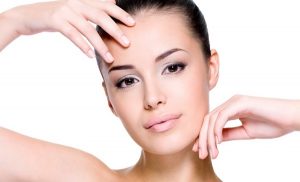 This is the best in minimally invasive, transformative procedures that re-defines the face, reduces fat deposits and improves skin elasticity. Results can last up to five years! Skin tightening on the face, neck, arms, abdomen, thighs, just about anywhere! Surgical results without visible scars!
It's Finally Here!
Has your face lost definition? Is your jawline much less defined now than it was in your youth? As we age, our face will develop fat deposits. Our faces will also thin in certain areas, such as in the cheeks, and will develop wrinkles and lines. There are many cosmetic options to improve the aesthetics of the face. Looking for an excellent "middle-ground" option, between non-invasive solutions that don't last long, and invasive procedures that have lengthy down-times? FaceTite's advanced treatment is an ideal rejuvenation solution.
About FaceTite – Facial Tightening
If dieting and exercise won't remove stubborn fat deposits from your face then it may be time to consider a FaceTite procedure. FaceTite is a cutting-edge way to tighten and reshape the skin on your face. Using a computer-controlled device that emits radio frequency, FaceTite will redefine angles and lines on your face.
If you are tired of the fatty deposits and wrinkles that have developed with age, a FaceTite procedure may be an excellent solution for you!
FaceTite's technology is also known as Radio Frequency Assisted Liposuction (RFAL). This procedure leaves skin much more taut and smooth. A single treatment will leave you looking rejuvenated. The procedure is a minimally invasive version of a facelift. Using advanced technology, Dr. Markmann is able to receive constant, live feedback on his computer to monitor and maintain radio frequency energy levels and heat. This ensures a safe, beautiful result.
What are the Benefits?
The FaceTite procedure offers many benefits and improvements to a patient's face, which include:
Little to no scarring. A small hole is applied at the jawline to minimize scarring.
No stitches required. By using such a small incision, Dr. Markmann does not need to apply sutures. A small bandage is often enough to help the tiny hole heal.
Short recovery process. The heat emitted during the procedure cauterizes blood vessels. This greatly reduces bleeding and bruising, allowing patients to return to work after a week.
Improved skin elasticity. The FaceTite procedure stimulates the production of collagen, causing the skin to become stronger and more structured.
Firmer skin. With the increased production of collagen, your skin will improve and continue to strengthen and firm for the following weeks.
Decreased fat deposits. The heat applied will liquify fat cells which will swiftly be extracted with a small, thin cannula.
Reduces the appearance of wrinkles. With a reduction of loose skin and the improvement of skin quality, wrinkles will be greatly reduced.
Immediate results. You will notice the improved results right after your procedure. These results will only improve with time as your increased collagen promotes younger, firmer skin.
FaceTite has many benefits that are long-lasting and will produce smooth, healthy skin. If you are interested in how a FaceTite procedure can benefit you and improve the contours of your face, reach out to our office today!
Is a FaceTite Procedure a Good Choice For Me?
The FaceTite procedure is available for men and women who are concerned about the appearance of their face. FaceTite is often used on the forehead, cheeks, jowls, neck and nasolabial folds (the line that runs from the nose to mouth). If you are concerned about a loss of jaw definition or deep lines that have developed on your face, this procedure may be your solution.
An ideal candidate will have:
Deep lines and wrinkles on their face
Loose skin around their mouth, on their brows or along their jawlines
Facial fat deposits
Moderate skin elasticity
FaceTite will restore your facial definition and improve your skin for weeks after the initial procedure. Reverse the signs of aging and transform your face!
Consultation
In your personal consultation with Dr. Markmann, you will get to discuss your concerns and expected outcomes from a FaceTite procedure. Together, you will customize a procedure for your needs and unique anatomy. Dr. Markmann will examine your face, test your skin elasticity and take photos. This information will help him better understand your goal and prepare an appropriate recommendation for treatment.
If you have any health conditions or allergies that may interfere with the procedure, Dr. Markmann will take that into account and suggest alternative solutions that will best achieve your desired outcome. He will talk you through the procedure and the recovery process. Care instructions will be given to you with details on how to navigate a healthy recovery.
Dr. Markmann is certified by the American Board of Plastic Surgery. He prides himself on using the latest technology to achieve beautiful, natural results with an old-fashioned, personalized approach with each patient.
Preparing for the Procedure
You may need to take a few days off from work and may request help from a friend or family member to drive you home after the appointment.
You will be instructed on how to best prepare yourself for the day of your procedure. In addition to those instructions, you may need to adjust current medications. Antihistamines and supplements, such as fish oil, have blood-thinning properties and will need to be avoided for about two weeks prior to your treatment.
We recommend you wear comfy clothes for the appointment, preferably clothing that can unzip or unbutton from the front. If you have any questions leading up to the treatment, don't hesitate to call.
FaceTite Techniques
A local anesthetic will be administered to reduce discomfort. Dr. Markmann will then create a small hole behind the jaw, in the patient's skin, to allow the internal cannula access to the dermis layer. This allows easy access to fat deposits and weakened tissues.
The computer operated technology will administer precise levels s of radio frequency energy from the internal cannula to the external electrode, which runs parallel to the cannula. This process will improve skin elasticity, reshape facial features and liquefy fat cells. The liquified fat cells are removed with the cannula.
The FaceTite handpiece has two attachments that emit RFAL energy. This includes an internal cannula and an external electrode. These produce pinpointed energy to the problem areas, resulting in localized skin tightening and coagulation. The application of RFAL is precise and controlled. The process is safe and will not cause damage to the surrounding tissue.
The FaceTite technology allows for a fast procedure that firms skin and removes fat deposits in one, fluid motion. A single treatment will provide you with results that can last up to five years or more!
Recovery
Most patients only take a week off from work after their FaceTite procedure. This is commonly due to swelling in the treated areas, that diminishes within five to seven days after the procedure.
This procedure is perfect for the patient who doesn't want to take weeks off from work but wants a transformative procedure!
A compression garment may be worn for a few days after the procedure. This will help reduce swelling and allow the skin to adjust to its new contours. Dr. Markmann will give you customized instructions on how to care for your compression garment and treated areas.
FaceTite Results
The treated areas will continue to be firmer and appear more youthful over the following six weeks. For the following 6-12 months, your skin's collagen production will also be stimulated, making your skin firm and smooth.
FaceTite will leave your face youthful and taut, without leaving any scars. Your desired outcome will be likely achieved after only one procedure. FaceTite can provide you with beautiful, natural results after minimal downtown.
Your results can last for up to 5 years or more!
How Much Will a FaceTite Procedure Cost?
Each FaceTite procedure will differ between patients. Dr. Markmann customizes each procedure to the unique needs and anatomy of his patients. Individually- tailored treatments will result in varying costs between patients.
If you are interested in how FaceTite will improve your skin and facial contours schedule a consultation with him today at (410) 914-7037!