THIGH LIFT IN BALTIMORE, MD
Conveniently located to serve the areas of Baltimore, Columbia, Ellicott City and Maryland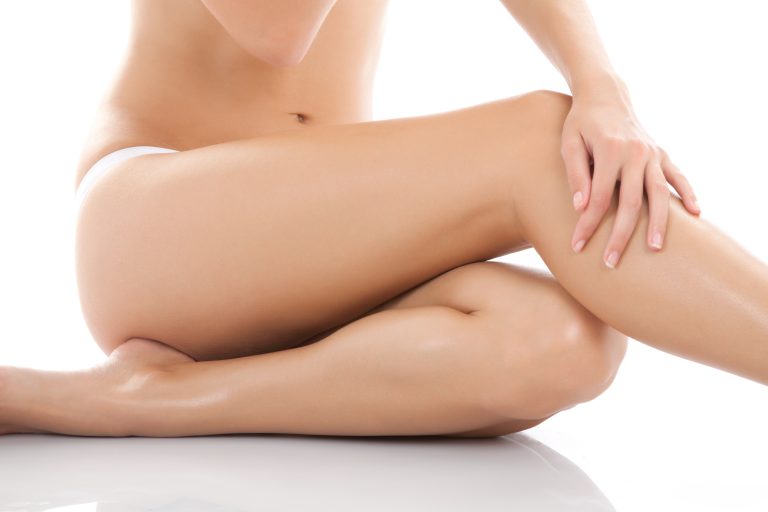 For men and women in the Baltimore area, fitness and weight loss efforts don't always achieve their goals for a firmer, more youthful body. Even after significant weight loss, the inner and outer thighs can remain an intractable area where stubborn fat deposits and loose skin like to "hang out."
At  Metamorphosis Plastic Surgery, Dr. Daniel Markmann hears from many post-bariatric patients who point to their thighs as an area of focus in their individual aesthetic visions. A thigh lift is a Body Contouring procedure to reshape the thighs by reducing excess skin and fat, resulting in smoother skin and better-proportioned upper legs. You won't believe your thighs!   
Dr. Markmann has years of experience and thousands of satisfied patients. People appreciate his expert insight and down-to-earth approach. For him, the job is simple: to provide the most natural-looking results in order for his patients to look and feel their best. His practice, Metamorphosis Plastic Surgery, serves the aesthetic needs of Baltimore, Columbia, Ellicott City and areas throughout Maryland. It's not uncommon for people to travel from out-of-state as well as other countries seeking his consult and skills. Wherever you happen to come from, call (410) 465-3600 to contact the office and learn more about you how you can make a change at Metamorphosis.
About Thigh Lift (Thighplasty)
Since 2007, the national number of thigh lift procedures has almost quadrupled because of the success of bariatric surgeries. Thighplasty is performed to enhance the looks of the upper legs. During the procedure, Dr. Markmann removes a large amount of tissue from the thigh area. The remaining skin is pulled up, tightened and secured with sutures. The process provides your thighs a tighter, more contoured appearance.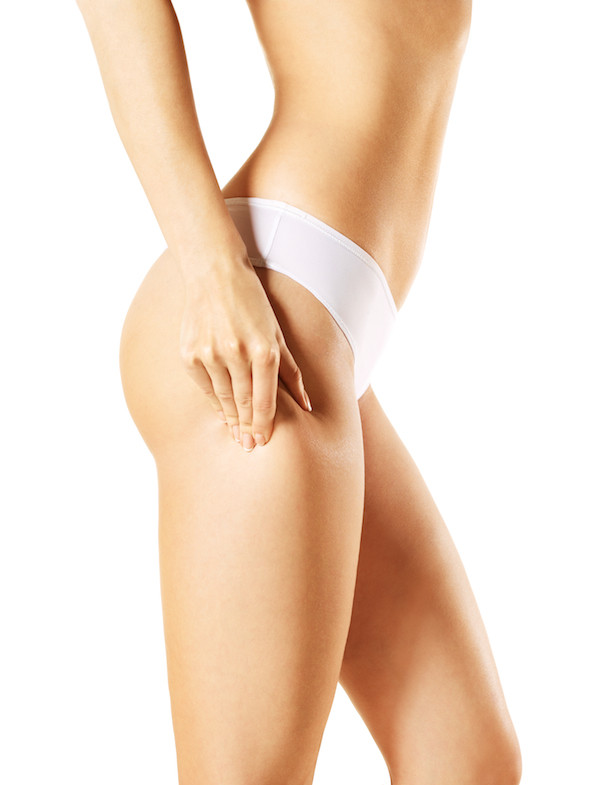 Loose, sagging skin at the thighs and hips is an all-too-common outcome of significant weight loss, particularly in the wake of bariatric surgery. Bariatric surgery is a procedure in which a patient's digestive system is altered to help them lose weight. By limiting the amount of food a person can eat or the number of nutrients they are able to absorb, the procedure has a high success rate, producing dramatic results. Unfortunately, these results often include unsightly excess skin draping the lower body. The outer thighs bulge into "saddlebags" while the buttocks sag with accordion-like pleats of skin. In the worst cases, the lax flesh can resemble melted candle wax.[1] 
Whatever your weight loss means were, your "metamorphosis" is only half complete. Dr. Markmann can help. Contact the office to investigate your options. And check out our blog for the latest news and updates.  
Post-Bariatric Body Contouring
Many people are reclaiming their health and their appearance from obesity. It is certainly a heroic struggle to lose significant weight and commit to a new lifestyle. But the struggle isn't over as lax, hanging skin is a frequent side effect of dramatic weight loss and bariatric surgery. In addition to a thigh lift, many post-bariatric patients might also benefit from a full Lower Body Lift, Tummy Tuck, an Arm Lift or full Upper Body Lift. Dr. Markmann may recommend additional Liposuction, as well.   
Benefits of Thighplasty in the Baltimore, MD, Area
It's an unfortunate fact that no amount of diet and exercise can reduce lax, sagging skin. Loose skin draped at the thighs is quite visible when wearing bathing suits, shorts or high skirts. Depending on its severity, the excess skin may even cause friction and irritation, impairing movement and becoming a source of some pain to the individual[2] In these cases, Dr. Markmann recommends a thigh lift because it is the most direct and longest-lasting solution.
A thigh lift can alleviate the pain and irritation described above while bringing your thighs into proportion with the rest of your trimmed-down physique.
There's no non-surgical substitute for the procedure, especially for treating the most extreme cases of skin laxity in the lower body. Patients often pair the procedure with others, working in partnership with Dr. Markmann to create a custom, comprehensive aesthetic package aimed at achieving holistic results. Our Mommy Makeover at Metamorphosis Plastic Surgery is just such a package. It combines breast augmentation and/or lift with abdominal and lower body contouring to reshape a mother's figure following the strain placed on her body by child-bearing.
Discomfort and Risk from Lax Skin at the Thighs
Wearing tight and revealing clothing is difficult
Excess skin may cause rubbing and irritation
Excess skin may impair movement
Intertrigo or other inflammatory conditions may develop at skin folds
Ideal Candidates for Thigh Lift
The ideal candidates for a thigh lift should be near their goal weight. Prospective patients should also have healthy lifestyle habits in place for maintaining their weight. These patients will have skin laxity severe enough to consider surgical solutions. They seek to contour their bodies to more natural and youthful proportions. Candidates have very often lost significant amounts of weight—about 50-100 lbs., or more—or else show symptoms of some similar strain, like pregnancy and motherhood.
Dr. Markmann will conduct a thorough examination at your personal consultation to see if you qualify for a thigh lift procedure.
Your Personal Consultation at Metamorphosis Plastic Surgery
Real, long-lasting change can happen at Metamorphosis. Dr. Markmann will consider your case at your in-depth and personal consultation. In addition to a physical examination, Dr. Markmann will also review your medical history and discuss your aesthetic goals. The doctor will run through a benefit analysis with you to determine if there are any alternative or complementary procedures that may better help you to achieve those goals.
Dr. Markmann will make sure you're fully informed so that you know what to expect from your thigh lift. Any individualized preparation instructions prior to your thigh lift procedure may be discussed at this time, as well.
Preparation for Thigh Lift (Thighplasty)
Please follow Dr. Markmann's pre-operative instructions to ensure a safe recovery and optimum results. If you can, fill any antibiotic and pain management prescriptions ahead of time so that you can minimize unnecessary trips to the pharmacy while your body heals.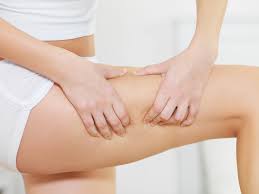 Because it is a major surgery, you must adequately prepare for your recovery. Stock your refrigerator with easy-to-make meals. If you have any children or pets in your care, it may be best if you arrange to leave them with a friend or loved one for the first few days after your surgery.
The thigh lift very frequently involves general anesthesia, during which time you will be completely asleep. Coordinate your ride home with your partner or a close friend. After your surgery, you will be too groggy to drive yourself home. It will be difficult to move around immediately following your thigh lift, so have a "recovery buddy" stay with you or make regular check-ins.
How Do I Prepare for My Thigh Lift?
Fill prescriptions ahead of time
If you're able, arrange for care of children and pets during your first week of recovery
Stock up on easy-to-prepare meals
Seek a "recovery buddy" to pick you up and help you during your first week post-op
Follow your doctor's individualized instructions
What Happens During My Thigh Lift Procedure?
Dr. Markmann will make his initial incisions after the anesthesia has taken effect. There are three different types of incision patterns he will choose from depending on the location and severity of your loose skin, as well as your aesthetic goals. These incisions are discussed in detail below. Next, Dr. Markmann will lift and smooth your skin along your upper legs, tailoring it to fit snugly to your frame. He will then remove the excess flesh and close the incisions using deep sutures to encourage healing.
Inner Medial Thigh Lift
This incision pattern is made along the inseam of your thighs. It is also called a "mini thigh lift," this version of the procedure is best for addressing sagging skin between the legs.
Lateral Outer Thigh Lift
This slightly more involved version of the thigh lift includes an additional lateral incision to remove more skin, if necessary. It may be performed in conjunction with a full lower body lift for comprehensive results.
Posterior Spiral Thigh Lift
In this thigh lift, Dr. Markmann will make his incisions at the gluteal fold under your buttocks. Its results are focused on tightening the skin at the backs of the thighs.
What is the Cost of Thighplasty in Maryland?
Financing is available at Metamorphosis Plastic Surgery for those who qualify. We accept Alphaeon and CareCredit cards, personal checks and electronic payments via PayPal, as well. The precise cost of your bespoke procedure will vary based on your unique aesthetic goals and medical history. It is a conversation best begun with Dr. Markman during your personal consultation. Call (410) 465-3600 to get the conversation started.
Here at Metamorphosis Plastic Surgery and MediSpa, our goal is to provide the best results and the safest treatments possible—not the cheapest!

Dr. Daniel Markmann on Quality 
Take the Next Step With a Thigh Lift
You have overcome a lot to make it this far. You have lost dramatic amounts of weight, undergone bariatric surgery, or given birth. Your journey isn't over, but Dr. Markmann and Metamorphosis Plastic Surgery can help you the rest of the way.
References
Hurwitz, D. J. (2006). Thighplasty in the Weight Loss Patient. Seminars in Plastic Surgery, 20(01), 038–048. doi: 10.1055/s-2006-932448
Moreno, C. H., Neto, H. J. G., Junior, A. H., & Malheiros, C. A. (2008). Thighplasty After Bariatric Surgery: Evaluation of Lymphatic Drainage in Lower Extremities. Obesity Surgery, 18(9), 1160–1164. doi: 10.1007/s11695-007-9400-z