Lower Body Lift
Conveniently located to serve the areas of Baltimore, Columbia, Ellicott City and Maryland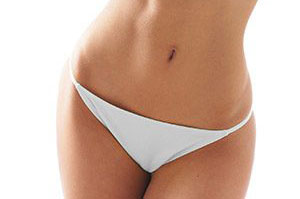 After significant weight loss, or bariatric weight loss surgery, the skin and underlying tissues often lack elasticity and cannot conform to the reduced body size. As a result, skin that has been severely stretched now is unsupported, and may require a lift.
Baltimore plastic surgeon, Dr. Markmann, tightens the skin and underlying tissue of the abdomen, outer thighs and buttocks for a smooth and toned effect. Often called a Lower Body Lift of a 360 lift, this procedure focuses on the stomach, hips and buttocks.
As a procedure that can redefine the entire lower body, a lower body lift is a final step toward a new, beautiful, body transformation.
What is a Lower Body Lift?
A lower body lift is sometimes called a belt lipectomy as the incision is made around the beltline area surrounding the lower torso. The incision is extended to the buttocks and thighs. Loose, saggy skin will be trimmed away and the remaining skin will be lifted and secured by sutures. Liposuction may be used if there's excess fat. There are also cases when the fat harvested from liposuction is injected into the buttocks for an instant butt lift. These procedures may be combined in one session, or they may be staged depending on the patient's circumstance.
Before and After Photos
Benefits
The primary advantage of a lower body lift is that the procedure will help you look and feel like yourself. You've worked hard to lose the weight and you deserve to show off your results. A lower body lift is the cherry on top! This procedure is the finishing touch to your weight loss journey and will restore your smooth body contours.
A lower body lift is best performed by a trained and well-experienced surgeon like Dr. Markmann. The doctor is dedicated to improving the lives of his patients with cutting-edge, tested and safe treatments. Read more about Dr. Markmann and our practice on our blog!
Candidates
The perfect patient will be within their ideal weight range and have a realistic expectation for the outcome of their surgery!
Ideal candidates for a lower body lift will be men and women who have lost a large amount of weight and have been left with sagging skin around their abdomen, hips and buttocks. This surgery will restore the patient's naturally contoured frame by excising the stretched out skin. 
Patients will need to be able to pause smoking habits for 4 weeks before and after the surgery. Blood thinning medications and supplements will also need to be altered in the time before and after the surgery to ensure your body can heal properly. 
Dr. Markmann will personally meet with potential patients at his Maryland, Baltimore office to ensure a lower body lift is their best solution.
Personal Consultation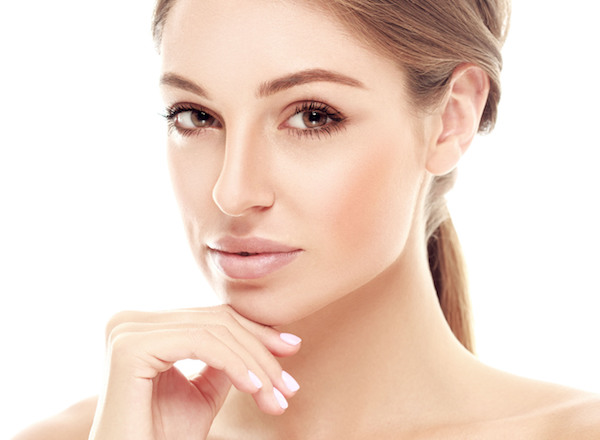 During your meeting with Dr. Markmann, you will be encouraged to ask questions and voice any concerns you have. The doctor will take his time educating you and helping you determine if a lower body lift is the ideal treatment for your concerns.
Dr. Markmann will also ask questions of his own. He will inquire about your health history, current lifestyle and medication and supplement regimen. This information will help him decide if you are a candidate for a lower body lift.
If it is decided by both you and the doctor that a lower body lift is an excellent choice for you, an appointment will be scheduled and you will be on your way to a slimmer, tighter, more contoured body!
Preparation
The best way to ensure a smooth surgery and recovery is to prepare. Dr. Markmann will provide you with detailed preparation instructions during your consultation. Following these instructions is an important part of your lower body lift procedure as they set you up for a healthy and ideal outcome. These steps often include:
Arranging transportation and care
Scheduling time off from work
Picking up prescriptions
Fasting 8 hours before surgery
Dressing in loose, comfortable clothing the morning of the procedure
We also encourage patients to leave plenty of time to account for traffic, parking and finding the appropriate room in the hospital. We want your morning to go smoothly and for you not to be stressed out.
Procedure
The lower body lift procedure is performed with general anesthesia and requires an overnight stay in the hospital where your surgery will be performed.
The surgery lasts from 5 to 8 hours depending on the number of procedures performed.
How Long Does it Take to Recover From a Lower Body Lift?
Patients who have a lower body lift will experience a slow recovery process. Aside from extensive incisions, the body and skin need adequate time to adjust to their new positions created by the surgery. 
Following surgery, you will have an overnight stay in the hospital. During this time you will be monitored and kept comfortable. You will likely be released the next day into the care of a friend or family member to begin your at-home recovery.
Any discomfort can be controlled with pain medications. Most patients will need 3-6 weeks before returning to work and a light routine.
Results
It can take up to a full year for the final results of this surgery to appear. The outcome that is achieved will be long-lasting! A healthy lifestyle and consistent weight is your key to consistent results over the years. 
Complementary Procedures
A lower body lift is a transformative procedure that is often combined with other surgeries. 
Upper Body Lift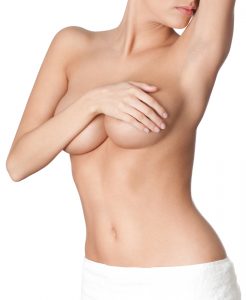 Patients who have undergone massive weight loss may be looking to reduce excess skin not only in their lower body but also in their upper body. An upper body lift targets the arms, breasts, abdomen, upper back and torso.
The goal of the surgery is to excise excess tissue and restore smooth curves. Many women seek to restore the shape and position of their breasts – so a breast augmentation with lift is a common addition to this procedure. An upper body lift may be the perfect surgery to add on to your lower body lift to truly transform your appearance!
Facelift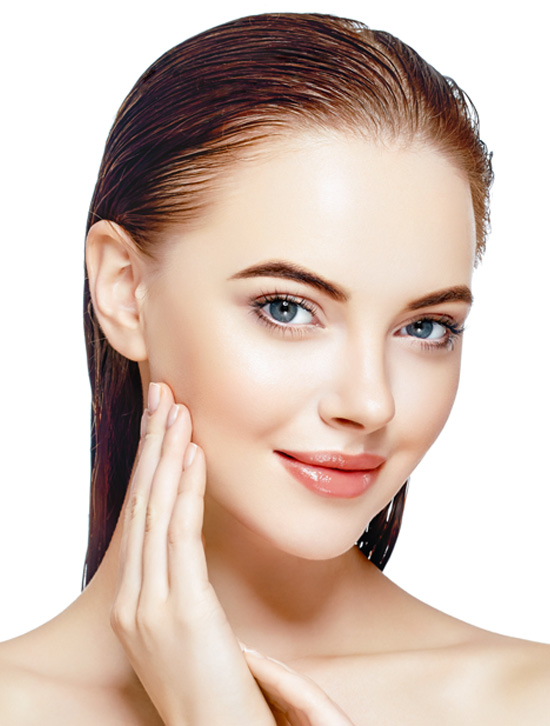 Whether due to age or weight loss, drooping wrinkled facial skin can make you look much older than you are. A facelift will take years off your appearance! Facelifts are a popular procedure and Dr. Markmann will expertly perform yours for optimal results. This surgery will remove unnecessary skin and help your features appear smooth and defined again. A facelift may be just the thing your lower body lift needs to make you look like a new person!
If you are looking to restore your natural contours, lifting procedures are your best options that will ensure long-lasting results! Discuss your options with Dr. Markmann during your personal consultation.
How Much is a Lower Body Lift?
A lower body lift is a customized procedure that is tailored to your anatomical features and end goals. Dr. Markmann's Patient Coordinator will go over a cost breakdown when you meet in your private consultation. To learn more about a lower body lift at Metamorphosis Plastic Surgery in Baltimore, Maryland give our office a call (410) 943-2413 or schedule your consultation on the website. We look forward to working with you!
Lower Body Lift FAQ
Will a lower body lift leave me with scars?
A lower body lift creates great results for patients, leaving the body tighter and smoother. Unfortunately, scarring is unavoidable with this surgery. For most patients, the scar will run around the torso along your favorite bikini or underwear line. A skilled and trained plastic surgeon will make every effort to create clean, thin incision lines. These lines will produce scarring that will be patterned similar to a g-string. Once they heal, they will be concealed by undergarments.
Is a lower body lift painful?
This surgery is performed with general anesthesia. It is common during the postoperative period that the patient will feel pain and discomfort. The healing of wounds is also slow. The patient must limit movement during the first week to avoid the risk of stretching the incision line. Pain medications will be given to help the patient cope. Dr Markmann also uses a an OnQ pain pump for all his TummyTuck and Body Lift patients.  This device delivers a strictly regulated amount of numbing medication to the areas that hurt the most and can entirely eliminate that pain. This will last for 5 days. A compression garment is also worn to help the patient in reducing swelling and discomfort.
Does insurance cover lower body lift?
If it is proven that this surgery is medically necessary to attain a better quality of life, some insurance providers may cover a portion of the cost. There is no guarantee that any insurance company will cover this procedure. Most will not.  Our billing and insurance coordinators will work with the insurance company to determine coverage benefits and try to attain coverage for at least a portion of the procedure.
What is a 360 body lift?
A 360 body lift is what Dr. Markmann specializes in! This procedure doesn't just remove fat from a single side or area of the lower body. Instead, this surgery removes skin and fat of the entire waistline, improving the stomach, hips and butt in a circumferential pattern. This method allows Dr. Markmann to create impacting results that look great from every angle!
When should I get a lower body lift?
It is recommended that anyone who is considering a lower body lift should be at or near his or her goal weight. If the loose skin is caused by pregnancy, it is best to postpone this type of surgery until all additional pregnancies have been completed. If you maintain your weight and health after the procedure, the results will hopefully last a lifetime.  
* All information subject to change. Images may contain models. Individual results are not guaranteed and may vary.