Liposuction
Conveniently located to serve the areas of Baltimore, Columbia, Ellicott City and Maryland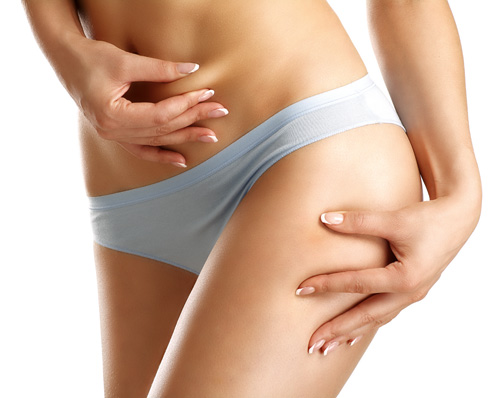 Liposuction is a procedure that removes fat from the body using a tube-like device that loosens and suctions out fat cells from the body permanently. Sculpting pockets of fat nearly anywhere on the body is no problem for liposuction.
Common areas for liposuction include the stomach, love handles, hips, arms, thighs, lower back, and chest. The best candidates for this procedure are those who want a slimmer appearance but have fatty areas resistant to diet and exercise. Liposuction is not an alternative to a weight loss plan and does not treat being overweight.
Board-certified plastic surgeon, Dr. Markmann, performs liposuction for men and women in the Baltimore area.
About Liposuction
If you have been working out but are not seeing improvements in your weight or certain areas of your body, it may be time to consider liposuction. This body sculpting technique will reduce fatty areas and leave your body slim and toned.
Both men and women struggle with toning certain areas of their body through diet and exercise alone. Where your body stores fat depends on many different factors such as genetics and lifestyle. Whether it's your thighs or love handles that seem resistant to workouts and dieting, lipo surgery can slim them down.
Liposuction is a surgical procedure that will remove your stubborn fat and slim down your body right away. Enjoy your results after a few days and have the body you've always dreamed of!
Before and After Photos
Liposuction Treatment Areas
Liposuction can be performed on many areas of the body such as the legs, abdomen, love handles, back, breasts, arms, and face.
Dr. Markmann is meticulous and delicate when he performs liposuction, but at the same time aggressively removing as much unwanted fat as necessary to contour your body to the figure you've always wanted. Whether you are undergoing arm liposuction or face liposuction, he will strategically approach your procedure to give you the best results possible.
Some of the more popular treatments are abdominal, thighs, love handles, 360 and double chin liposuction. Liposuction procedures on the face are intricately performed to ensure the contours of the face are enhanced safely and effectively. Whatever your concern, Dr. Markmann would love to hear from you and determine if liposuction is your ideal solution!
Surgical Technique
At Metamorphosis Plastic Surgery, we strive to transform your body and help you live your best life! We offer multiple lipo surgery techniques to make your dream a reality.
Tumescent "Super-Wet" Lipo
Tumescent liposuction, known as the "Super-Wet" approach, is a suction-assisted (SAL) technique that uses a solution and power-aided motor to help remove stubborn fat. The surgeon injects the solution, made of saline, and epinephrine (to control bleeding), into the problem areas. The surgeon then inserts the cannula attached to the vacuum to remove fat cells from the body at a controlled speed. The motor helps surgeons remove anywhere from several ounces to a few pounds of fat.
Ultrasound-Assisted Lipo (UAL)
Another surgical technique commonly used is the ultrasound-assisted (UAL), or ultrasonic, approach. Surgeons perform this dual process on denser areas of fat, such as in the thighs and stomach. During this technique, ultrasound waves loosen and melt fat into a liquid. Surgeons then use the cannula to extract the solution. This surgical method is more popular among men wanting more defined and contoured muscles.
Laser-Assisted Lipo (LAL)
Laser liposuction uses laser technology on specified areas of fat to bursting energy that will loosen and liquefy the fat for removal. LAL liposuction includes brands such as SmartLipo, SlimLipo, Lipolite Laser Liposculpture, LipoLite, and ProLipo PLUS.
Dr. Markmann is highly skilled in these various methods and will determine which technique will bring about your ideal results!
Benefits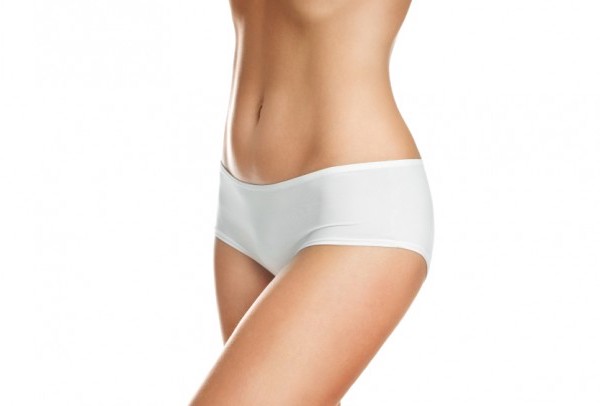 The primary advantage of liposuction is that it will give you the results you've been striving for right away! More than one area can be treated at one time. For example, you can sculpt your thighs and love handles to truly transform the proportions of your body. Enjoy a sculpted body and defined muscles after one treatment.
Liposuction is a fast, effective body contouring technique. With Dr. Markmann's skills, you will be able to show off your new body in a few days! Enhance your results and keep them consistent with an active lifestyle. By working out, you can enhance the muscle definition and body toning that liposuction improves. Lipo surgery is a great technique to add on to your workouts to enhance your overall appearance.
Candidates
Men and women who struggle with stubborn fat deposits are excellent candidates for liposuction! If you have been working out and not seeing significant improvement in your thighs, arms, love handles, chin, or another area, it may be time to consider liposuction. Liposuction will enhance your appearance and transform your features in ways that diet and exercise can't!
Consultation with Dr. Markmann, Top Liposuction Expert
In your personal meeting with Dr. Markmann, you will have the opportunity to discuss your concerns with your body and pinpoint the areas you would like to enhance. Dr. Markmann will listen carefully and examine these areas. He will ask about your general health, medications, allergies, and past procedures to determine if liposuction is a healthy option for you.
During this consultation, we encourage you to ask lots of questions. We want you to leave your meeting with a good understanding of how lipo surgery will improve your appearance. For example:
Do you have liposuction before and after photos I can see?
How long will my procedure take?
When can I return to work?
What is expected of me to ensure a positive outcome?
When can I begin working out again?
Can I drive after the surgery?
What kind of anesthesia options do you offer?
These questions should act as a guideline for you. Write down your questions and any concerns and bring them to your consultation. Our goal is to educate our patients and help them leave our office feeling confident in their procedure choice and excited about their results.
Before you leave, Dr. Markmann and you will schedule your appointment. He will inform you how to prepare for the surgery and what steps you can take to ensure a healthy recovery.
Preparation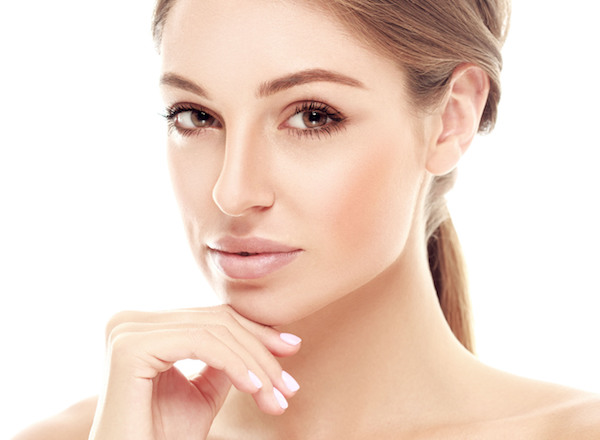 Prior to your appointment, you will need to pick-up prescribed medications. While you are out, you may want to pick up easy-to-prepare meals. Depending on what body part you choose to have liposuction on, you may not be able to move around too easily and having simple meals will make your life easier.
Arrange rides to and from your appointment and have someone stay with you for the first twenty-four hours of your recovery. Expect to rest a lot for the first few days of your recovery. Make sure there is some place in your home where you can sleep and relax without being disturbed.
The morning of your appointment, dress in comfortable clothes and plan to show up to your appointment a few minutes early. Having some extra time will allow you to sign in and fill out your paperwork without being stressed.
Procedure
Liposuction is an outpatient procedure performed under general anesthesia at a hospital or surgery center. The procedure lasts about 30 minutes for each body part. It can be a stand-alone surgery or combined with other procedures. However, the surgeon may suggest performing the surgery in stages for the safety of the patient.
Dr Markmann performs the majority of his liposuction cases at Northwest Hospital where his patients have the option of spending the night in a private room for both comfort and safety for a small additional fee paid to the hospital. This also allows for removal of more fat safely.
When having liposuction as an outpatient (going home on the same day), it is recommended not to remove more than 4 liters of fat by the American Society of Plastic Surgeons for the safety of our patients.
Liposuction Recovery
After surgery, patients are required to wear a compression garment to help the body adjust to its new shape. Bruising and swelling will improve dramatically within about 1-3 weeks, but patients will not see final results for several months. Liposuction does leave a small scar, but it fades over time.
Dr. Markmann always does his best to place the scars where they are hidden.
Results
One of the great things about liposuction is that you will notice an improvement in your body right after surgery! These results will only get better as swelling decreases and your body molds to its new shape. Your liposuction results will last a long time! Continue being active and living a healthy life. A consistent weight will help you maintain your liposuction results for years!
Cost
Liposuction prices vary between each patient because at Metamorphosis Plastic Surgery we customize your treatment. If you would like to learn more about the cost of your surgery, schedule a consultation with Dr. Markmann today at (410) 914-7037.
Liposuction FAQs
How Dangerous is Liposuction?
While today's surgical techniques are safe, patients can experience poor results from inexperienced surgeons. It is important for patients to do their research, and find an experienced surgeon that can help them achieve the best, most natural-looking results. Dr. Markmann has performed thousands and thousands of liposuction procedures and prides himself on providing beautiful results as safely as possible.
Does Liposuction Provide Permanent Results?
The results of liposuction can be seen for many years following surgery if the patient follows a healthy diet and exercise program. Removed fat cells do not come back, but patients can still gain weight if their remaining fat cells grow.
How Much fat can be Removed with Liposuction?
The American Society of Plastic Surgeons does not recommend removing more than 4 liters of fat for the safety of the patient. Removing more than 4 liters is considered high-volume liposuction, which increases the chances of complications from the surgery, which is why Dr Markmann performs these procedures at the local hospital. Patients are advised to be near or at their ideal weight before undergoing liposuction.
Does Liposuction Provide Skin Tightening?
While liposuction removes fat and improves contour and shape, it does not address sagging or drooping skin. If skin laxity is a concern, patients can talk to the surgeon during the consultation to discuss their options for improving skin texture, such as a tummy tuck, thigh, neck, arm or butt lift.
How Much Does it Cost to get Liposuction on Your Stomach?
The cost of lipo surgery on the abdomen will depend how long the surgery will take in your case and the liposuction technique being used. If you would like to learn more about the cost breakdown of your own personalized liposuction surgery, schedule a consultation with us today.
How Long Does it Take to Recover From Liposuction?
Most patients can return to work after a few days if their job is sedentary. Jobs that require physical exertion will require a longer recovery period. Liposuction is a unique procedure for each person and there are many factors that will contribute to the healing process. Typically, the more areas liposuctioned, the longer the recovery.
Your recovery timeline will be particular to you and your health. Dr. Markmann will estimate your recovery time based on your procedure and current health.
How Much fat can you Lose with Liposuction?
When done in the outpatient setting, it is recommended not to remove more than 4 liters of fat. (That's two 2 liter coke bottles full of fat) If the surgery is performed in a hospital where you will spend the night, there is no limit.
It is important to note that liposuction is not a weight loss procedure. Liposuction is a surgical procedure used to reduce unwanted areas of fat and help contour the body. Dr. Markmann will determine what is a healthy amount of fat to be removed in your personal consultation.