Eyelid Lift
Conveniently located to serve the areas of Baltimore, Columbia, Ellicott City and Maryland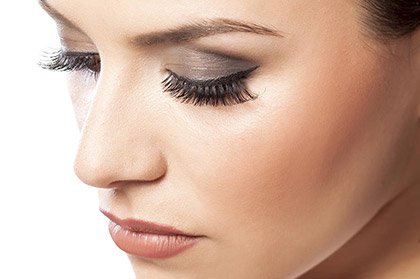 Blepharoplasty is a cosmetic procedure that rejuvenates puffy, sagging, or tired-looking eyes by removing excess fat, skin and tissue from the upper and lower eyelids.
Metamorphosis Plastic Surgery is a bastion of medical excellence in the Baltimore area. Check out our blog for a brilliant insight into all of our aesthetic enhancement and rejuvenation procedures.
Look Your Best With Blepharoplasty
The eyes are a very important facial feature, being that they are one of the first things people notice when looking at someone. Over time, age tends to take its toll on our skin and, unfortunately, affects the appearance of the eyes.
Patients can address aesthetic concerns they have about sagging skin around their eyes with an eyelid lift, also known as blepharoplasty. Blepharoplasty will correct these common aesthetic imperfections by tightening the skin and/or removing fat deposits around the eyes. Alert, bright, youthful eyes are achievable again.
Board-certified plastic surgeon Dr. Daniel Markmann utilizes his years of experience and unsurpassed knowledge of facial anatomy to provide each patient with their desired aesthetic goals. He takes great pride in his ability to provide impeccable, natural-looking results while maintaining safety and patient comfortability.
What is Blepharoplasty?
An eyelid lift may be performed for cosmetic reasons or to improve eyesight by lifting droopy lids out of the patient's field of vision.[1] Blepharoplasty can be combined with Botox or a brow lift to raise the eyebrows and produce comprehensive results. During the consultation, Dr. Markmann will evaluate the patient's condition and make an appropriate recommendation based on his expertise.
Qualified Candidates
On average, men and women begin seeking eyelid surgery at around 40 years old.[2] However, there is no "right age" to undergo treatment. Patients should seek treatment when they notice that lax skin surrounding the eyes is causing them to look tired or older than they really are. Additionally, droopy eyelids can affect a patient's vision. Peripheral vision is normally the first to be negatively impacted. Patients can correct all of these concerns by undergoing a blepharoplasty procedure at Metamorphosis Plastic Surgery in Ellicott City, Maryland.
Types of Blepharoplasty
Upper Blepharoplasty
Upper blepharoplasty addresses upper eyelid droopiness, wrinkles and mild puffiness. Excess skin on the upper eyelids can result in a tired appearance as well as hinder vision. Dr. Markmann will make a thin incision across the crease of the eyelid through which he can tighten the eye muscles and remove a conservative amount of skin from the lids. he will excise enough skin to produce a cosmetic improvement but is careful not to remove too much to maintain proper eyelid functionality.
Additional Options
For more comprehensive results, patients may opt to receive additional treatment to tighten the skin on the forehead which can help to prevent future sagging of the eyelids. The treatments he often offers in conjunction with blepharoplasty are:
Lower Blepharoplasty
As a result of age and continuous inevitable eye movement, the muscles under the eyes weaken, allowing fat to protrude and accumulate. This can result in large bags under the eyes that add years to a person's appearance. Dr. Markmann performs lower blepharoplasty to remove excess skin, fat deposits and wrinkles that have formed below the eyes. he will make a very discreet incision on the lower eyelid lash line to extract some of the problematic fat; however, it is important to not remove too much or it will result in a hollowed look. Skin will be excised as necessary.
Canthopexy
Patients who have extremely drooping lower eyelids can benefit from a canthopexy. The drooping can be a direct effect of age, sun exposure, paralysis, or prior surgery. This technique, in short, tightens the tendon that connects the eye socket with the lower eyelid. Skin may or may not be removed depending on the case.
Combination Blepharoplasty
Dr. Markmann can perform a combination of eyelid lift techniques to treat both the upper and lower eyelids in the same procedure. It should be noted that the patients who receive combination eyelid surgery will have a longer recovery. However, this procedure is highly recommended for patients who need both treatments.
Ideal Candidates
Candidates for eyelid surgery are men and women who are looking to correct drooping eyelids and remove large bags from under their eyes. These issues can be a result of sun exposure, genetics, age or poor skin care. Patients can pursue blepharoplasty for functional or cosmetic reasons.
Men and women who seek this corrective eyelid procedure are about 40 years or older, but candidacy is determined on a case-by-case basis. Those considering this treatment should be in good health and have realistic expectations. Candidates should not have any underlying health conditions that can negatively impact the patient's recovery or results. In order to obtain more information about eyelid surgery, please contact our Baltimore-area office and request a consultation with Dr. Daniel Markmann today.
Consultation
At the initial consultation, Dr. Markmann will ask the patient what their particular concerns are and why they are looking into blepharoplasty. He will discuss what cosmetically or functionally bothers the patient and how it has affected them. The doctor will then go over the patient's medical background, routine medications, previous procedures and any current health conditions, if any. Next, Dr. Markmann will conduct a physical examination of the skin around the eyes and make the final determination of candidacy.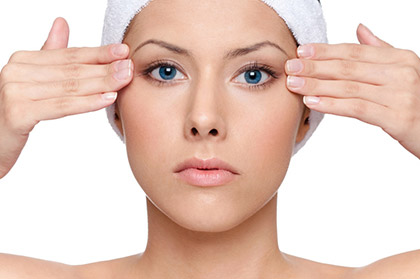 If the patient is found to be a good candidate, they will then work directly with Dr. Markmann to construct a treatment plan that is customized to their exact concerns and aesthetic desires. This will include which form of blepharoplasty will provide the best results. Before leaving the office, the patient will be given the option to schedule their eyelid surgery. However, there is no obligation to do so at this time. Dr. Markmann understands that this is a procedure that requires the support of a family, so some patients want to make this decision with their loved ones.
Patients may require additional treatments in conjunction with the eyelid procedure, depending on the severity of their particular condition. Dr. Markmann will provide his expert recommendation during the consultation visit. To find out if you are a good candidate, please call Metamorphosis Plastic Surgery at (410) 465-3600.
Procedure
Blepharoplasty is typically performed in our office using local anesthesia; although in some cases, general anesthesia can be used. The surgery takes anywhere from 45 minutes to a few hours depending on the extent of the procedure.
Incisions are made along the crease of the eyelids or the lash line to camouflage scars and provide natural-looking results. Dr. Markmann will remove excess and loose skin. The incisions are closed using thin sutures. In the case that the patient has no skin that needs to be removed, Dr. Markmann will likely perform a transconjunctival blepharoplasty.
Recovery
Once the procedure is complete, the patient will be taken to the recovery area where they will be monitored by our nursing staff. Before returning home, the patient will be given a list of recovery instructions for optimal healing. They will also be given special eye drops to help reduce itching or dryness that may occur. Slightly blurred vision and light sensitivity are very common symptoms following the surgery. These effects should subside within a few days. Dr. Markmann asks his patients to keep their heads elevated for the first few days to help with swelling and bruising.
The recovery after eyelid surgery is quick. Patients often look presentable after 3-4 days and women can apply makeup after the third day following the procedure. Dr. Markmann asks his patients to take 3-7 days off from work and daily activities. Patients will be asked to come in for several postoperative appointments so that Dr. Markmann can monitor the healing process and make sure everything is going swimmingly.
Results
Once fully healed, patients will notice a younger, more vibrant appearance in the mirror. Final results can be seen after a few months, once the swelling and bruising have completely subsided and the incision locations have healed. There is virtually no scarring. The eyes will appear more open and alert, and the amount of excess skin will be significantly reduced. Patients that have undergone this procedure with Dr. Markmann are very pleased with their long-lasting, age-defying results.
FAQ
How Much Does an Eyelid Lift Cost in the Baltimore Area?
A patient's price will vary depending on the technique utilized and if any additional treatments are combined with the blepharoplasty. Patients that would like to receive a custom quote for their eyelid surgery are encouraged to contact Metamorphosis Plastic Surgery and schedule a consultation with Dr. Daniel Markmann today. He looks forward to helping all of his patients achieve their cosmetic goals. 
References
Zoumalan, C. I., & Roostaeian, J. (2016). Simplifying Blepharoplasty. Plastic and Reconstructive Surgery, 137(1). doi: 10.1097/prs.0000000000001906
Codner, M. A., Kikkawa, D. O., Korn, B. S., & Pacella, S. J. (2010). Blepharoplasty and Brow Lift. Plastic and Reconstructive Surgery, 126(1). doi: 10.1097/prs.0b013e3181dbc4a2