Laser Hair Removal
Conveniently located to serve the areas of Baltimore, Columbia, Ellicott City and Maryland
Traditional hair removal routines can be tedious, painful and expensive over time. Laser hair removal uses a laser beam to target and remove unwanted hair. The laser travels through the skin to hit the hair follicle and permanently destroy it. Laser hair removal can remove between 80% and 100% of hair in a specific area.
Dr. Markmann, a cosmetic surgeon in Baltimore, offers laser hair removal treatments at his cosmetic surgery center. The most common treatment areas are the legs, bikini area, underarms and face for women, and back, chest, legs, arms and face for men.
LASER HAIR REMOVAL PROCEDURE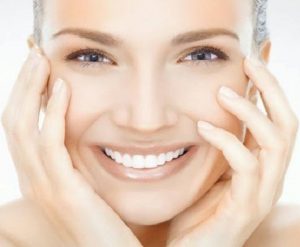 During laser hair removal, the surgeon will place a laser vacuum directly on top of the skin where the hair resides to draw the skin into the hand held piece of equipment. The device stretches and pulls the skin thin so the energy source can target the melanin in the hair. During this process, the follicles absorb the heat the laser beam emits, which damages the follicle and makes it difficult for the hair to grow back. Most patients are able to achieve results in a 30-45 minute session that occurs once every 3-4 weeks over the course of several months.
WHAT TO EXPECT
Throughout the procedure, patients will feel slight pressure as the device is pulling up the skin. However, the laser beam itself only feels like a light sting. Most devices are made with a cooling sequence that occurs between the laser pulses, which helps ease discomfort and reduce the chance of unwanted side effects. There are multiple laser hair removal vacuum devices on the market today that come in different sizes depending on the size of the area being treated.
The laser technology will depend on what works best with your hair texture and skin type.
COSTS FOR LASER HAIR REMOVAL
The cost for laser hair removal will depend on various factors. This includes the size of the area being treated, the laser that is used, the number of sessions, who is performing the procedure, and the type of hair that is being removed. For areas such as the bikini and underarms, the approximate cost is about $200 per session. These areas often take fewer sessions to produce good results. Larger areas, such as the back and legs, will require more time and will cost more. On average, these larger areas are about $600-$800 per treatment.
Contact Us for pricing.
BUY A PACKAGE OF 5 TREATMENTS AND RECEIVE THE 6TH TREATMENT FREE!
Gift Certificates are available.
Call the Office for Limited-Time Special Low Pricing 410-943-2413.