Neck Lift (Platysmaplasty)
Conveniently located to serve the areas of Baltimore, Columbia, Ellicott City and Maryland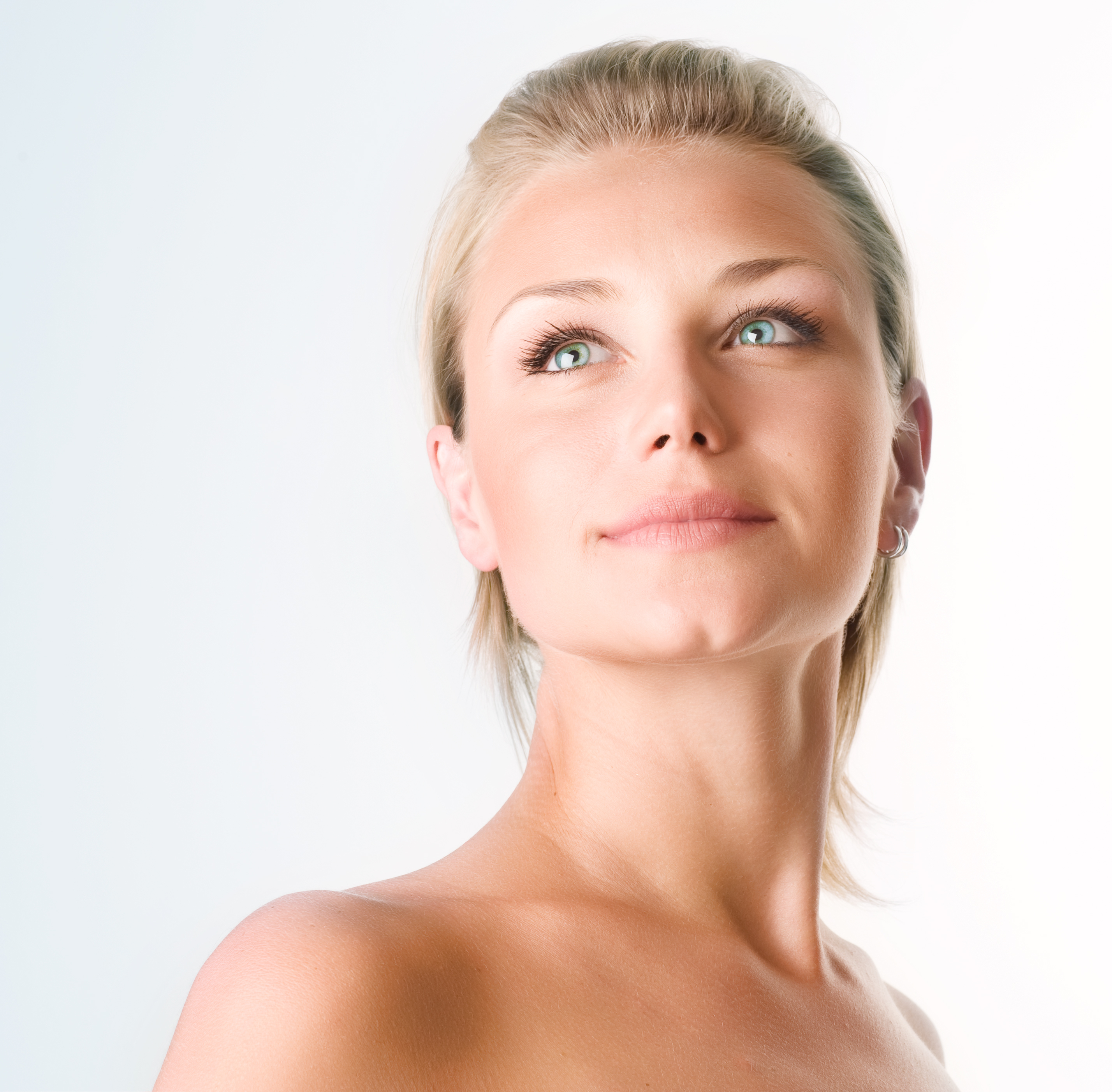 A neck lift is a rejuvenating procedure that highlights your youth and vitality.
The lines of the human form are a delicate dance with elegance. The neck is the intersection where the face and body meet. When the swoop of the neck no longer reflects the vibrant face above, or the strong body below, enhancement may be necessary.
Men and women who are self-conscious about the appearance of their neck often seek a cosmetic surgeon for answers. Dr. Daniel Markmann is the best in Baltimore, and he can dramatically improve the appearance of the neck and jawline.
Contact Metamorphosis Plastic Surgery in Ellicott City, Maryland. Conveniently close to Baltimore, we serve the needs of our community with precision and pride. If you are unable to visit us in person, we also offer virtual consultations to best meet your needs. No matter where you plug in, Dr. Markmann wants to connect with you. 
What Is a Neck Lift?
A neck lift is designed to reduce the look of loose, sagging skin along the lower facial region. Sometimes called platysmaplasty, a neck lift may also entail the tightening of the platysma muscle.[1] The platysma is a broad sheet of fibers, mostly collagen, that support and style the contours of the neck. Over time, the body produces less collagen, allowing areas like the platysma to droop.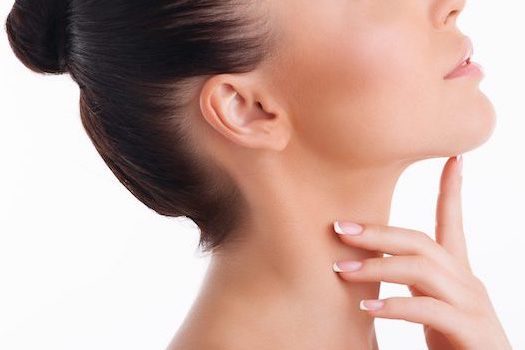 Dr. Markmann can address sagging skin along with loose musculature to deliver ravishing results. The neck is the pedestal on which the face rests. Many people pay close attention to their facial features while largely ignoring the neck. But not Dr. Markmann! He takes a holistic approach to enhancement, bringing the neck and face into aesthetic harmony
Platysmaplasty can tighten the neck muscles along with a comprehensive improvement in the appearance of the neck and jawline. Dr. Markmann's unparalleled methods give some patients a slimming illusion, but a neck lift is not intended as a weight loss solution.
The neck lift procedure will not rejuvenate the facial area. To benefit from Dr. Markmann's signature restorative prowess, a neck lift can be performed in conjunction with a facelift. Patients who want to focus solely on the lower face may request liposuction of the neck or chin augmentation. There is no "one-size-fits-all" answer when it comes to improvement. Dr. Markmann sees the human form as a work of art, and he wants to put your best features on display for all the world to see.
Benefits of Platysmaplasty
In addition to the obvious physical benefits that a neck lift delivers, it also provides a bevy of psychological rewards. The English language is flooded with clichés such as "hold your head high" and "keep your chin up," all of which depend on a proud, strong neck. Platysmaplasty tightens the skin along the lower face and firms the soft tissue and muscle beneath the surface. By elevating your features, you can leave insecurities out of sight and out of mind.
Neck Lift Benefits
Re-drapes skin to adhere to the natural contours of the neck
Tightens the tissue that gives the neck its unique curvature
Removes unwanted fat that weighs down your innate attractiveness
To experience the benefits of a neck lift for yourself, please dial (410) 465-3600. One of our attentive staff members will direct your call and help you connect with your ideal self. 
Eligible Candidates
If you are a healthy individual with lax skin along the jowls, neck, or jawline, you may be the perfect candidate for platysmaplasty. If you have had adverse reactions to anesthesia or difficulty with blood clotting in the past, please alert Dr. Markmann to your condition. A comprehensive consultation awaits. 
Private Consultation
Communication is essential to great health care. Patients are invited to express their needs so that Dr. Markmann can strategize the proper solutions. In a continued effort to communicate our dedication and expertise to the Baltimore public, we regularly update our blog. Feel free to read through our posts and bring any questions that may arise with you to the consultation appointment.
What to Expect at Your Neck Lift Consultation
A thorough physical examination of the neck area
An open discussion of your medical history
Perusing past photos of your face to see how your neck appeared in younger years
An explanation of the neck lift procedure and how it can benefit your contours
Your consultation process begins here, or you can schedule a remote meeting to discuss your neck lift aspirations. If you opt for a virtual consultation, be sure your screen is near an ample source of light. Dr. Markmann must be able to see your fabulous face in all of its glory.
Preparation
After your consultation, a medical professional will provide you with detailed instructions to help prepare you for your upcoming neck lift. Please follow these directions closely, as they are customized to your case. In general, it is always advisable to quit smoking at least three weeks prior to a surgical procedure. You may also be asked to stop taking certain medications that thin the blood. Dr. Markmann wants you to be in peak shape to experience your neck lift without reservations.
The Neck Lift Procedure
From the moment you arrive for your neck lift procedure, Dr. Markmann wants you to feel at ease. He will review the specifics of your surgery one last time to make sure you understand the transformation you are about to enjoy.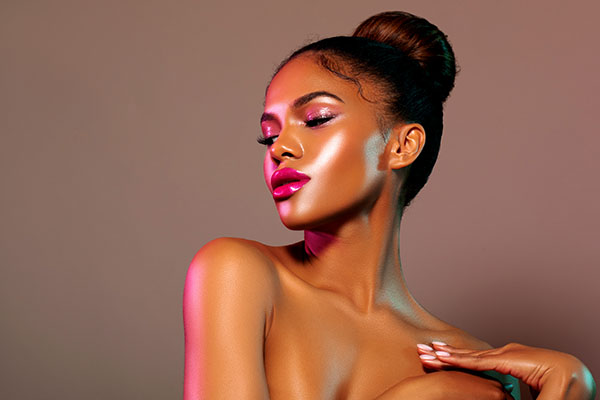 You will receive the appropriate anesthesia to keep you safe and comfortable throughout the neck lift process. During the procedure, an incision is placed under the chin and/or behind or in front of the ears.[2] If fat deposits are present and need to be removed, liposuction will be used during the surgery and performed first. The final steps of treatment will be to trim away excess skin, pull the remaining underlying tissue and muscles tight, and suture the incision.
The neck lift procedure is performed under general anesthesia as outpatient surgery at an accredited surgical clinic. The duration of the surgery usually takes around 2 hours, although it may vary depending on the case.
Recovery and Results
Bruising and swelling will be visible after the surgery, but this will subside in the few short days following the procedure. Initially, patients will feel tightness and numbness. Once the neck adjusts to its new position, patients will feel more relaxed as they enjoy the benefits of a beautiful surgical result. It can take up to 6 months for the final results to appear.
If you can't wait that long, don't worry; we have a preview of your future satisfaction in the form of our rave reviews. Our past patients have been generous enough to share their kind words, and they inspire us to continue providing 5-star service to the greater Baltimore region. 
Complementary Procedures 
Surgery is the only way to remove loose skin, especially if it is loose enough to hang and droop. Therefore, a neck lift is the premier solution when it comes to redefining an individual's neck to create a strong contour. While we offer some very good skin tightening laser treatments, surgery is still the best option in many cases.
During the initial consultation, it may be noted that the patient may also benefit from various procedures during the same surgical session. For example, during your neck lift, you may also benefit from a facelift or a chin implant. It is common for these additional procedures to be combined to achieve the patient's desired contours and aesthetic goals. Also, when multiple procedures are combined, it minimizes the number of recovery periods and potential time off work.
FAQ
How much does neck lift surgery cost in Baltimore?
Medical bills can be a real pain in the neck. That's why Metamorphosis Plastic Surgery offers financing options to lift the burden off your shoulders. You will get a transparent cost breakdown during your comprehensive consultation. No hidden fees, just quality care. 
Does a neck lift leave scarring?
There is minimal scarring with this procedure. Since the incision is placed under the chin and near the ears, the scarring is usually well hidden. A skilled facial surgeon will take great effort to minimize scarring as much as possible. Speaking of skills, contact Dr. Markmann and reap the rewards of a board-certified expert in the field of facial enhancement. 
What is the ideal age for a neck lift?
Life is an individual journey. Your cosmetic voyage will differ from everyone else's. The ideal age for a neck lift depends on the amount of loose and sagging skin that is present along the lower face. Some weight loss patients are young and may require a neck lift early in life (for example, those between 20-30). For older patients who must combat loose skin due to aging, the most common age for a neck lift is between 50 and 70.
References
Labbé, D., Franco, R. G., & Nicolas, J. (2006). Platysma suspension and platysmaplasty during neck lift: anatomical study and analysis of 30 cases. Plastic and Reconstructive Surgery. 117 (6) 2001-2007. DOI: 10.1097/01.prs.0000218972.75144.9c
Knize, D. M. (1998). Limited incision submental lipectomy and platysmaplasty. Plastic and Reconstructive Surgery. 101 (2) 473-481. DOI: 10.1097/00006534-199802000-00036.