Breast Reduction
Conveniently located to serve the areas of Baltimore, Columbia, Ellicott City and Maryland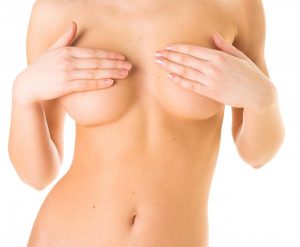 Breast reduction is a surgical procedure that reduces the size of your breasts and enhances their beauty. It is a cosmetic surgery that removes excess skin, fat and tissue from the breasts in order to make overly large breasts more manageable and aesthetically pleasing.
Excessively large breasts can lead to numerous problems, including chronic neck and back pain, skin irritation, and difficulty finding well-fitting clothing. With breast reduction surgery, patients can address these issues and achieve a more balanced and proportionate appearance.
Dr. Daniel Markmann of Metamorphosis Plastic Surgery offers expert breast reduction procedures to the residents of Baltimore and beyond. 
For more information, call (410) 465-3600 or visit our contact page. 
Before and After Photos
About Breast Reductions
The excessive weight and overbearing size of large breasts can cause issues beyond cosmetic concerns. They are not just an annoyance, as they can seriously affect day-to-day functioning. (1) Women with overly large breasts seek breast reductions because they frequently endure symptoms such as back pain, skin infections from tight bra straps, and dermatitis between the breast folds. Socially and emotionally, disproportionately large breasts may also cause embarrassment and self-consciousness. 
The procedure, also known as reduction mammoplasty, involves a surgeon making incisions on the breast in order to remove excess fat, skin and tissue. This is done in order to reduce the size and weight of overbearing breasts, as well as improving the sagging that these issues cause. Breast reduction also acts as a cosmetic enhancement. The surgeon places the nipple higher on the breast mound for a perkier look. For women with larger breasts, the areola can be excessively large. For this reason, a surgeon can perform an areola reduction during a breast reduction.
Incision Types
There are numerous incision types used in breast reduction surgery. The incision that is used depends upon the condition of the breasts being treated. The most common incision for breast reduction is known as an "anchor" or a vertical T. With this kind of approach, the incision is made around the areola, extends vertically down to the breast crease, and then is followed by another horizontal incision along the direction of the fold.
Benefits of Breast Reduction
Improved posture
Relief from back, neck, and shoulder pain
Enhanced physical comfort
Increased self-confidence and body image
Alleviation of skin irritation or rashes
Improved ability to find well-fitting clothing
Decreased discomfort during exercise
Relief from emotional distress associated with large breasts
Correction of breast asymmetry
Having manageable breasts can open up a world of possibilities for someone who has been afflicted with breasts that are too large their whole life.
Who is a Candidate for Breast Reduction Surgery?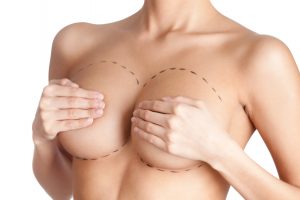 Breast reduction surgery could be right for you if you are tired of your large breasts. If you have trouble walking around without back pain, or you're self-conscious about how big they might look, you can make the decision to improve your life with a breast reduction.
To be eligible for a breast reduction, you should be in relatively good health. This is because you need to be able to heal properly, as it is an intensive surgery. In teenagers, a condition called giant virginal hypertrophy can cause excessively large breasts that are disproportionate with their bodies. This can cause significant emotional stress and physical discomfort. (2) If you are a teenager who wants to have their breasts reduced, most surgeons recommend that you wait at least one year after your breasts stop growing to undergo the procedure. 
Personal Consultation
At your personal consultation, Dr. Markmann will provide you with everything you need to know about breast reduction. We will assess your current condition and review your medical history to determine if a breast reduction is right for you. We will examine your breasts and discuss what your goals are for this procedure. With the information we gather, we can create a personalized treatment plan and let you know what to expect moving forward. To schedule your personal consultation with Dr. Markmann, call (410) 465-3600 or fill out this form.
Preparation
Preparation is vital for a successful breast reduction. If you smoke, you should stop at least 4 weeks before your procedure as well as for at least 4 weeks after surgery. Smoking or using any products that contain nicotine can result in skin necrosis as well as nipple/areolar necrosis. You should also maintain a healthy lifestyle and try to lose excess weight. We recommend that you confirm how much time you will need off of work based on the type of work you do.
You must arrange for a ride home from the surgical center on the day of your treatment, as you will likely still be experiencing the effects of anesthesia. This must be a friend or family member who will spend the night with you after your surgery. Maryland law does not allow patients to take a taxi, uber or other ride services home after their surgery. It is also important that you prepare your home for limited mobility. Make sure you have all the food you'll need, and that you have a designated recovery area.
We will give you personalized instructions on how to prepare. We may ask that you stop or start taking certain medications. There are also certain tests, such as a mammogram, that we may ask you to take after your personal consultation and before your treatment.
Breast Reduction Procedure
Breast reductions are typically outpatient procedures. Before your surgery begins, we will administer general anesthesia. Dr. Markmann will make the necessary incisions on and around your breast. He will proceed to remove excess fat, breast tissue and skin in order to achieve the desired size and volume. Liposuction may also be used as a means of removing excess fat from the breast or underarm area if needed. 
Once the tissue removal is complete, he will tighten, reinforce, and reshape your breasts into their new form. This may include raising the position of your nipples to point forward from your new breast shape, or reducing the size of your areolas. To finish the procedure, Dr. Markmann will close the incisions, placing all of your stitches under your skin so that you will have a better scar without stitch marks.
Recovery
Breast reduction recovery can involve 2-3 weeks of soreness. Typically, healthy patients can go back to work within seven to ten days and may resume strenuous physical activity between six to eight weeks after their procedure.
You can expect swelling, redness and discomfort in your treatment area in the days immediately following your procedure. We can prescribe pain medication or recommend over-the-counter treatments to help you through your recovery. Be sure to monitor your incision points and keep them clean. Be aware of your overall well-being as you heal and do not hesitate to call us if you have any questions.
Results
After your breast reduction, you will be amazed at how much lighter you feel, and how much better you look! The new size and shape of your breasts will be mostly visible immediately after your breast reduction. However, the full aesthetic results of your reduction will reveal themselves as soon as swelling goes down, which may take several weeks. You may experience numbness in your nipples. This usually goes away by itself in a few weeks but may take up to a year or more. Although nipple sensation loss is possible, the risk is less than 5%. The nice thing however is, most women with heavy drooping breasts frequently have little nipple sensation because their nerves have been stretched to reach their lower than ideal nipple position. When their nipples are moved up to their original and correct position most women say they have never had such good nipple sensation in their entire life.
The results of your treatment will be long-term, and you can prolong them by maintaining a steady weight as well as wearing a properly fitted bra.    Significant weight gain after a breast reduction can cause the breasts to grow larger and the skin to stretch. Natural aging and gravity are inevitable, and they will have an effect on your breasts as well. You can receive additional procedures like a breast lift in order to maintain the appearance of your breasts if this were to occur. Living a healthy lifestyle will slow down the aging process and its effects on your appearance. 
Corresponding & Complementary Procedures
Breast Lift
A breast lift is a cosmetic procedure much like breast reduction, though it primarily addresses sagging rather than excess volume. It involves removing excess skin, tissue and fat from the breast in order to lift and tighten them for a more youthful look. Breast lifts are a great way of upholding the results of a breast reduction if the effects of aging change the appearance of your breasts. 
Liposuction
Liposuction is a cosmetic procedure that involves removing excess fat from the body. A surgeon makes small incisions and uses a narrow tool called a cannula to break up fat and suction it out of the body. This treatment is great for getting rid of stubborn pockets of fat that are resistant to diet and exercise. Along with your breast reduction, you can receive liposuction in other areas of your body to further enhance your appearance. 
To find out more about procedures at Metamorphosis Plastic Surgery, visit our blog.
How Much is Breast Reduction in Baltimore?
Breast Reduction surgery is often covered by insurance.  If you do not meet the requirements of your insurance company, which does vary, then the procedure can still be performed.  These fees would then be the responsibility of the patient. We also offer financing for your surgical fees.  
The cost of a breast reduction procedure can vary depending on several factors which will be determined at your personal consultation. To find out how much breast reduction surgery costs at Metamorphosis Plastic Surgery, call (410) 465-3600 or contact us online. 
FAQ
How long does breast reduction surgery take?
Breast reduction surgery usually takes between two to four hours to complete. This depends on the condition of your breasts and the intended aesthetic outcome. It is an outpatient procedure, meaning you can go home the same day as your surgery. 
How old do you have to be to get breast reduction surgery?  
There is no required age or age limit.   Dr Markmann has performed this procedure on young teens who have excessively large breasts that are causing them pain or affecting them psychologically or socially.   

Ideally, breast reduction surgery is best to be done when a woman's breasts have stopped growing. This can be as late as age 22 for some women.  However, most surgeons recommend that patients wait for their breasts to have stopped growing for at least one year before they have them reduced. 
Can you receive a breast reduction before having kids?
Yes. However, if you're not having severe symptoms, Doctors generally recommend that patients wait until they are done having children to get a breast reduction. Pregnancy can change the size and shape of your breasts, and this may affect results of your breast reduction. The surgery might also affect your ability to breastfeed, though this factor is dependent on variables that you can discuss with your doctor. 
References
Sachs D, Szymanski KD. Breast Reduction. PubMed. Published 2021. https://www.ncbi.nlm.nih.gov/books/NBK441974/ 
Purohit S. Reduction mammoplasty. Indian Journal of Plastic Surgery : Official Publication of the Association of Plastic Surgeons of India. 2008;41(Suppl):S64-S79. https://www.ncbi.nlm.nih.gov/pmc/articles/PMC2825129/