Breast Reduction
Conveniently located to serve the areas of Baltimore, Columbia, Ellicott City and Maryland
Women with large breasts seek a breast reduction because they frequently endure symptoms such as back pain, skin infections from tight bra straps and dermatitis between the breast folds.
During this procedure, Baltimore plastic surgeon, Dr. Markmann removes excess breast tissue and skin. The breasts are tightened and lifted to be in proportion with the body. Through a breast reduction procedure, Dr. Markmann improves the proportion and size of women's breasts.
SURGICAL TECHNIQUE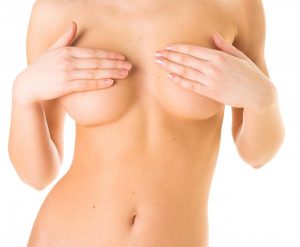 It is important to find a highly skilled surgeon who has experience with this procedure. It is important to maintain a good blood supply to the nipple areola complex as there is risk of discoloration and loss of sensation when blood flow is restricted. Liposuction is also implemented to remove the excess fat while the loose skin will be excised and tightened to form the newly shaped breasts. This procedure is also implemented as a way to correct an issue of breast asymmetry.
INCISION PLACEMENT
The most common incision for breast reduction is what they call "the anchor" or a vertical T. With this kind of approach, the incision is made around the areola, extends vertically down to the breast crease, and then is followed by another horizontal incision along the direction of the fold. The areola will be repositioned once the breasts have been resized and recurved.
A lift will also be done so that the breasts will be placed higher on the chest.
Before and After Photos
DURING/AFTER SURGERY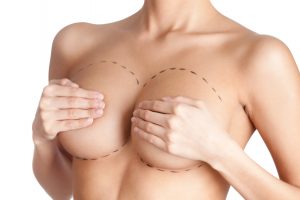 Breast reduction is always done in an accredited surgical center under general anesthesia as an outpatient procedure. The surgery usually takes about 2 to 4 hours. For the first several weeks, the surgeon will recommend the use of a compression bra to protect the breasts. Patients may go back to work within 7-10 days and may resume physical activities (such as exercise) between 6-8 weeks post-operative. Results following a breast reduction are usually visible immediately after the surgery. Nipple sensitivity will gradually return within the first year.
BREAST REDUCTION FAQS
Will Results Last?
Breast reduction is a long-term solution for patients who are affected with excessively large breasts. In cases where there is significant weight gain, the results may be compromised just like any cosmetic procedure that modifies body shape. Natural aging and gravity will take their toll over time and will still affect the breasts with or without the reduction.
It is important to maintain a good health routine so that the enhancement lasts for a long time.
Smaller Areola?
For women with larger breasts, the areola is also excessively large. In a breast reduction surgery, an areola reduction is also considered. As an incision is made surrounding the areola, the excess skin will also be trimmed so that it is proportional to the breasts' new shape.
How Much Reduction?
This varies depending on the doctor's initial evaluation and the patient's preference. Often, the reduction results in a cup or two smaller from the original breast size.