Breast Lift (Mastopexy)
Conveniently located to serve the areas of Baltimore, Columbia, Ellicott City and Maryland
Women who have drooping or sagging breasts can speak with board-certified plastic surgeon, Dr. Markmann, to give them a younger, shapelier appearance.
A breast lift, also called mastopexy, is a surgical tightening technique to lift the breasts, and raise them to a higher position on the chest wall. In some situations, breast implants (either saline or silicone) may be used to add volume, which is known as a breast lift with augmentation. Many women in Baltimore choose to have a breast lift because of how their breasts look and feel following pregnancy, nursing and weight loss. Some women's breasts actually develop that way. The results, when performed by an experienced surgeon, can last for years.
SURGICAL TECHNIQUE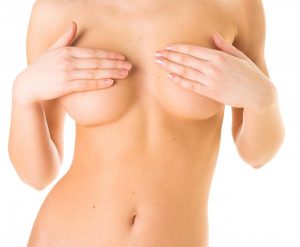 During a breast lift surgery, incisions will be made around the areola where the natural skin-color meets the color of the areola. It may extend vertically, down to the crease of the breast, or extend further to a horizontal incision following the breast crease direction. How extensive the incision will be depends on how much skin must be removed. The excess skin will be removed and the underlying tissues tightened. The remaining skin will be stretched tight and closed with sutures. An implant placed underneath the chest muscle may also supplement the lift as it can provide additional support in keeping the improved projection in place.
INCISION TYPES
Women who contemplate undergoing breast lift surgery often wonder what the incisions will look like and how bad the scarring will be after the procedure. The incisions vary depending on how severe the breast sagging is and how much tissue volume is present. The most common incisions are noted below.
Incision made along the line surrounding the areola
Incision made along the line surrounding the areola, plus a vertical incision down to the natural crease below the breast
Incision made along the line surrounding the areola, plus a vertical incision down to the natural crease below the breast, and another horizontal line following the direction of the breast fold.
Before and After Photos
Candidates
You are a good candidate for mastopexy if:
You have lost a significant amount of weight
Your nipples are positioned lower than they used to be
Pregnancy and breastfeeding have changed the shape and position of your breasts
Gravity and the volume of your breasts has slowly pulled your breasts down
Breast tissue from either your upper or lower breast sits noticeably lower than it used to
You would like to your breasts to sit in a higher, more youthful position
You are in overall good health
You are a non-smoker
You have an open and realistic outlook toward the results achievable with cosmetic surgery
Dr. Markmann takes great care to achieve the look and lift that's right for each patient. The youthful position of the breasts adds attractive shape to the overall body contour. Women of all ages love the way Breast Lift makes them look! Restore your confidence, in and out of clothing, with Breast Lift.
Many women love the results they see from combining a boob lift with breast augmentation or breast reduction. Many mothers decide to receive a Tummy Tuck in addition to their breast lift. This restores a tight, youthful lift to the entire torso and makes flattering change to a woman's figure overall.
Not sure if Breast Lift is right for you? There is DIY test for Ptosis or (breast sagging) that you can perform on your own. If a pencil, when placed beneath the breast, stays in place, you are a good candidate for a breast lift. Dr. Markmann will be happy to meet with you and answer any questions you have about Breast Lifts during your private consultation.
Consultation with Maryland Breast Lift Expert
Dr. Markmann wants you to feel completely confident and comfortable before making any decisions at Metamorphosis Plastic Surgery. During your private consultation, Dr. Markmann will share everything you want to know about breast lifts with you. He will examine your breasts and discuss the changes that you would like to make to your breasts. Once he has assessed your health history and medication use, he will recommend a surgical technique that is most appropriate for your body. The two of you will work together to finalize the steps of your customized breast lift surgery.
If you are interested in adding both lift and volume to your breasts, Dr. Markmann will also go over breast augmentation and implant options with you during your consultation.
During Surgery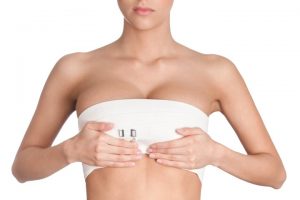 Breast lift surgery is performed using general anesthesia at an accredited surgery facility. On average, the procedure may last up to 3 hours. The details of your breast lift surgery will vary based on the needs of your case. For example, the type of incision used to perform breast lift will depend on the size and sag of the breast, as well as on the type of improvement you would like to see. If breast augmentation will be performed, the implant will be placed beneath the chest muscle with the agreed-upon method.
Due to the after effects of the general anesthesia, we advise patients to schedule a ride home with a friend or family member following their breast surgery.
The recovery will vary between patients depending on their bodies and the treatment provided. Regardless, patients will be encouraged to walk for 5-10 minutes every 2 hours beginning the day of surgery. Activities such as exercise or repetitive motions at the shoulder, carrying heavy objects, any activity that puts pressure on the chest must be avoided. Most patients can resume normal activities within a couple of weeks, but exercise should not be attempted for at least 3-6 weeks.
After Breast Lift Surgery and Recovery
Post-procedure bruising or swelling are normal and will diminish within ten days of the procedure. Swelling will continue to improve over the weeks following the breast lift. Scars are part of the process, but with extra care the marks will heal and fade, and many patients feel they become secondary to a more beautiful breast appearance.
Patients will receive a compression garment to help their breasts heal. Personalized instructions will be given to help you care for your garment and sutures during your recovery.
Results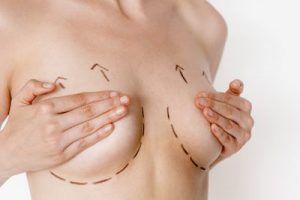 Any post-procedure swelling will be fully abated within three months. Once this swelling is gone, you will see the final results of your breast lift.
Breast Uplift restores youthful perkiness to the breasts. Patients who receive a breast reduction or breast augmentation with their lift will enjoy their new, preferred breast size. Our patients come to us for follow-up appointments smiling and confident with their youthful, lifted breasts!
If you have aging, sagging breasts that you would like to rejuvenate, a Breast Lift will achieve beautiful, natural-looking results.
Schedule a private consultation to learn more about Breast Lift today.
BREAST LIFT FAQS
Lift Or Augmentation?
It depends on the patient's aesthetic goals and the current breast form. A breast lift will help correct a sagging, drooping breast. Many times after this surgery, patients are happy with their breast size because the lift alone creates a fuller breast. If the patient wishes to have more volume and increase the breast size, implants will resolve this issue. Before surgery, a thorough consultation and assessment will be provided, and the surgeon will recommend if a lift alone is all that is needed, or if an augmentation and a lift may be done as a combination surgery.
Nipple Repositioning?
It is common in a breast lift procedure that the nipple is repositioned so that it looks proportional to the newly shaped breast. When excess skin is trimmed away, a portion of an overly stretched areola (the colored skin around the nipple) is simultaneously trimmed away. The goal is for the nipple and areola to be within a normal size and position.
How Bad Is Scarring?
When incisions are made to trim away the skin, scars are an inevitable part of the process. Plastic surgeons are experts when it comes to minimizing scarring with precise techniques when it comes to incisions and suturing. A post-surgery scar care program will be provided, and patients are strongly encouraged to follow the plan so that healing is healthy and quick.