SculpSure
Conveniently located to serve the areas of Baltimore, Columbia, Ellicott City and Maryland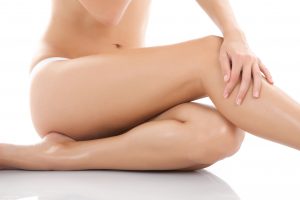 Are diet and exercise failing to deliver the results you want? Get rid of stubborn fat and sculpt your body without surgery with a SculpSure treatment. SculpSure's leading technology reduces fat and smooths body contours, without a single incision or the need for any downtime!
Get the body you've been dreaming about with SculpSure. To learn more about this convenient fat-fighting option, contact Metamorphosis Plastic Surgery today.
What is SculpSure?
SculpSure by Cynosure is a non-invasive, cutting-edge fat elimination treatment. The treatment is quick, effective, and pain-free. SculpSure is FDA-approved to slim and contour almost any area of the body, including the abdomen, flanks, thighs, and back. The treatment takes only thirty minutes, but the results will last for the long-term.
SculpSure triggers fat cell death, or lipolysis, by targeting unwanted fat stores with advanced laser technology. The heat from the light energy breaks down the fat cells. The body processes and flushes away the destroyed fat over the weeks following the procedure. There are no incisions, no scars, and no downtime! You can maintain your regular schedule with zero interruptions. While you work and play, your body will become slimmer and slimmer!
Every SculpSure treatment at Metamorphosis Plastic Surgery is custom-tailored. We will be happy to work with you to create a treatment plan that best achieves your personal body goals!
Within six weeks, you will see a reduction in your treated fat. Final results will be apparent within three months of treatment.
Two treatments of SculpSure will reduce your fat by up to 20 to 24%. Patients frequently achieve their best body contouring results with a treatment plan of three to six SculpSure sessions, spaced at least six weeks apart.
Areas Treated
Frustrated by your fat? Dr. Daniel Markmann, MD, FACS, achieves impressive, slim outcomes with SculpSure all over the body, including the:
Abdomen
Flanks
Outer Thighs
Inner Thighs

Back
Buttocks
Knees
Arms
Benefits
SculpSure is one of today's top non-invasive body contouring procedures for a number of reasons.
Benefits of SculpSure include:
Eliminate fat that refuses to respond to diet and exercise
Look slimmer and healthier
No incisions, no scars, no pain
Treat two areas of the body at once
Treatment is short and comfortable, making it time-effective
Requires no time off for recovery
Reduce fat by up to 24% with just 2 treatments
Firm and tighten skin
Achieve your desired body contours
Boost your confidence in clothes and swimwear
Liposuction, lifts, and many other body contouring options require incisions and time off for recovery. SculpSure, on the other hand, gets rid of your fat without taking time away from your busy schedule.
Are You a Candidate for SculpSure?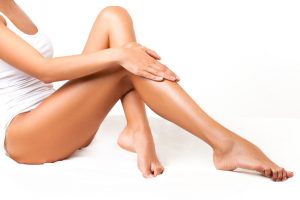 SculpSure is an excellent option for men and women who have completed the majority of their weight loss but still have small pockets of stubborn fat remaining. If you would like to eliminate specific stores of fat so that you can finally have your ideal, slim physique, you are likely a good candidate for SculpSure!
SculpSure is an excellent option for individuals who want to achieve their best body, without interrupting their busy schedules. Best candidates are those who are in overall good health and who have positive but realistic expectations of the outcomes achievable with SculpSure.
Candidates will see their best results with SculpSure if they are at a stable weight. Maintain an active lifestyle and a balanced diet to see the results of SculpSure last for years!
Consultation
Dr. Markmann will meet privately with you to help you determine if SculpSure is your best body contouring option. He will assess your medical history and medication use, as well as perform an examination of the areas that you would like to sculpt. Please ask any questions you have about SculpSure at this time! Dr. Markmann and his highly trained staff will be happy to answer them for you.
It is important to us that you feel confident and well-informed before making any decisions at Metamorphosis Plastic Surgery.
We want you to achieve your ideal results! If Dr. Markmann believes that you will achieve your best, preferred outcomes with an alternative body contouring procedure, he will share his professional opinion with you. If you have larger pockets of fat or noticeably loose or sagging skin, Dr. Markmann may recommend a fat removal surgery, such as liposuction or lower body lift, or a minimally-invasive contouring procedure like BodyTite.
SculpSure's Convenient Procedure
SculpSure's fat-fighting treatment is quick, comfortable, and non-invasive. Receive SculpSure and get back to your day, all in thirty minutes!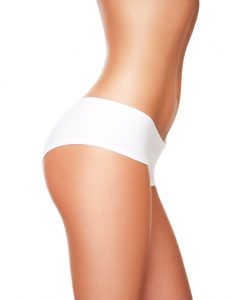 To administer SculpSure, the skin in the treatment area will be cleansed. A SculpSure applicator will be fitted to the desired area of your body to guarantee the accuracy of the treatment. You will sit comfortably and read, watch a show, or hold a conversation while SculpSure targets your subcutaneous fat with light energy. The fat will be subjected to 1060 nm wavelengths, which will heat the fat to roughly 42 to 47 degrees Celsius, or 110 degrees Fahrenheit. The laser technology will break down or "melt" the fat cells but leave the surrounding tissues untouched. The applicator will cool the skin during treatment to guarantee that you are comfortable during your session. Some patients experience a warm or tingling sensation from SculpSure, but say that the feeling is very tolerable.
Once the SculpSure session is complete, you will feel great! You will be able to get right back to your day without any interruptions.
Recovery
Patients will see their best results if they massage their treated area daily for the first few weeks following SculpSure. These massages have shown to assist with fat breakdown and improve procedure outcomes.
You will not need to take any time off after SculpSure! Your body will process your destroyed fat cells through your lymphatic system over the weeks following your treatment. You will notice that your treated area is slimmer and smoother within six weeks of SculpSure.
Redness, soreness, bruising, swelling, and firmness may occur in the treated area following SculpSure. These conditions are normal and will not impede your ability to enjoy the rest of your day following SculpSure. Post-procedure side effects, if they do occur, will go away within a day or two.
Results
Your body will continue to break down the fat in the treatment area for up to twelve weeks following SculpSure. You will observe a noticeable fat reduction in your treated area or areas. You will see your final results by the three-month mark.
SculpSure achieves both fat elimination and skin tightening. Two treatments will reduce fat in the targeted area by up to 24% and make an improvement in your skin's laxity. You will have a slimmer, smoother body contour overall!
Once your body breaks down and eliminates your treated fat, these fat cells will not return to your body, so long as you do not experience major weight gain. Patients who balance their weight with diet and exercise will enjoy their slim, smooth results for the long-term.
A SculpSure treatment plan will help you get rid of stubborn fat deposits so that you can face the day looking and feeling your best. To achieve impressive fat elimination and say goodbye to your flab for good, a treatment plan of three to six SculpSure sessions, spaced weeks apart, is recommended.
If you have questions about SculpSure, contact our helpful staff to schedule a private, informative consultation today!
FAQ
How much does it cost for SculpSure?
SculpSure pricing differs according to the type of treatment area, size of the treated area, and the number of treatment desired. Once you and Dr. Markmann have agreed upon the details of your individualized SculpSure treatment plan, you will receive a cost breakdown that reflects the details of your personalized SculpSure approach.
Is SculpSure better than CoolSculpting?
According to Dr Markmann's experience, Yes!  

Dr Markmann had CoolSculpting for almost 2 years, but due to over 50% of the treated patients being unhappy with their results, Dr Markmann got rid of CoolSculpting and purchased SculpSure.  Sculpsure has worked and provided significant fat reduction at least 98% of the time.   

(CoolSculpting is a non-invasive fat elimination option that breaks down fat cells by exposing them to controlled cold temperatures. Sometimes this was effective, but too often, it was not.)   
What are the side effects of SculpSure?
Side effects of SculpSure include bruising, swelling, redness, soreness, and firming of the treated area. These conditions are minor and should abate within a day or two of SculpSure. 
What should I do after SculpSure?
Anything!  You can receive a Sculpsure treatment in less than 30 minutes and get right back to your day afterward. Any post-procedure side effects will be minor and will not impede your day. You will be able to return to work or your usual schedule without issue immediately after your treatment. Patients who work out regularly and maintain a healthy lifestyle will enjoy the slim results they achieve with SculpSure for years!