Chemical Peel
Conveniently located to serve the areas of Baltimore, Columbia, Ellicott City and Maryland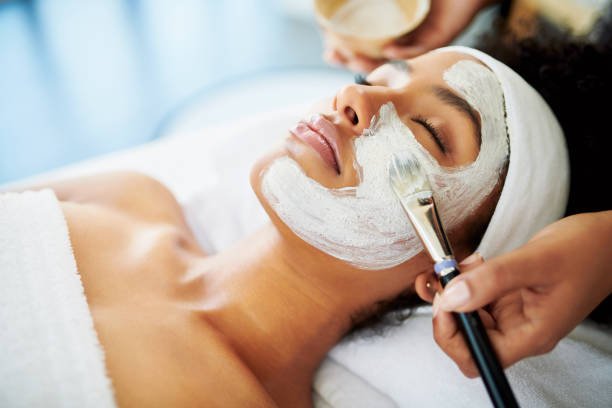 A chemical peel is a non-surgical option to improve the skin's appearance. The peel procedure, also called chemexfoliation, applies a chemical solution directly onto the top layer of the skin. Impurities and discolorations are often shallow. By peeling them away, Metamorphosis Plastic Surgery encourages your healthy complexion to shine through.
Dr. Daniel Markmann and his team offer the best chemical peel services in the Baltimore area. The treatment works to peel and eliminate damaged and dead skin cells. The most common treatment areas include the face and neck. Chemical peels improve fine lines, scars, uneven skin tones, sun damage, patches, and pigmentation. We work with each patient to create a customized chemical solution to achieve their desired results.
Contact Metamorphosis Plastic Surgery in Ellicott City, Maryland. Our office is conveniently close to Baltimore, and we are proud to serve the skin care needs of our community. We also offer virtual consultations for those who are unable to visit us in person. No matter where you log on, Dr. Markmann wants to connect with you.
About Chemical Peels
Skin is simultaneously vulnerable and resilient. It protects us from the elements, yet it can suffer scars, burns, laxity, and other disfiguring transformations. The Metamorphosis staff can get to the bottom of imperfections by formulating a chemical peel that targets wrinkles and blemishes at the depth where they live.
Superficial/Light Peels
The superficial peel is the mildest peel option. Light peels target the upper layer of the skin. Commonly, a diluted glycolic acid is applied to the skin and left there for several minutes.[1] Your clinician will then neutralize the acid to keep the peel at a mild level. Patients experience slight redness after the treatment, but typically there is no downtime compared to the other available peels available. On average, patients will peel for about 3-5 days with this treatment. Recipients may need several treatments to achieve the facial look they desire. On average, the superficial peel is the least expensive among chemical peel treatments.
Medium Peels
A medium chemical peel treats more than just the top layer of skin. It penetrates deeper to treat moderate to severe wrinkles and skin irregularities. The medium peel procedure uses a stronger solution than a superficial peel, powered primarily by Trichloroacetic Acid (TCA).[2] Your Metamorphosis representative applies the acid in a controlled manner to manage and limit penetration. After several minutes, she neutralizes the acid to begin the healing process. The recovery time following a medium peel is about 10 days, so patients will need to plan ahead. The medium peel costs more than the superficial option, but the results are a bit more dramatic.
Deep Peels
A deep chemical peel is the most aggressive approach in chemical peel treatment. It is considered a more invasive procedure. In some cases, patients will require general anesthesia to minimize discomfort and maximize safety. The substance normally used in a deep peel is called phenol.[3] The depth of the peel aims to treat severe skin wrinkling, deep scars, and facial irregularities. Patients are generally only advised to receive a deep peel once; its effects are long-lasting, so repeated applications are not necessary. The recovery period may span up to 14 days. The area treated will be bandaged as the wounds are comparable to second-degree burns. The results following a deep peel are usually excellent. A deep peel generally costs more than a mild or medium depth peel.
To discuss the wide variety of chemical peel options available at Metamorphosis Plastic Surgery, contact our Baltimore area office.
Benefits of Skin Treatment with Dr. Markmann
Various med-spas may claim to offer comprehensive chemical treatments, but many of them are not equipped to administer the deeper peels that you may desire. Dr. Markmann is a board-certified plastic surgeon who understands the human body in all of its complexities. Truly, an appointment with Dr. Markmann and his team is a rendezvous with genius.
Benefits of Chemical Peels
Minimize acne scars
Normalize discolorations to match the surrounding skin tone
Reduce fine lines and creases
Smooth textural inconsistencies
To experience the benefits of a chemical peel under the watchful guidance of an accomplished medical professional, schedule a consultation at Metamorphosis Plastic Surgery. Your skin will thank you.
Eligible Candidates
If you wish to achieve an even tone and a blemish-free complexion, you may be an ideal candidate for chemexfoliation. Not every chemical peel is created equal, but Dr. Markmann and his staff will be able to assess which solution is best formulated for your needs. Patients who are experiencing an active breakout of acne on their skin may need to postpone their chemical peel procedure. Certain infections or cold sores can also delay the date of treatment.
To determine if chemical peels are right for your skin, call (410) 775-8312 and connect with our friendly, knowledgeable team.
Private Consultation in Baltimore, Maryland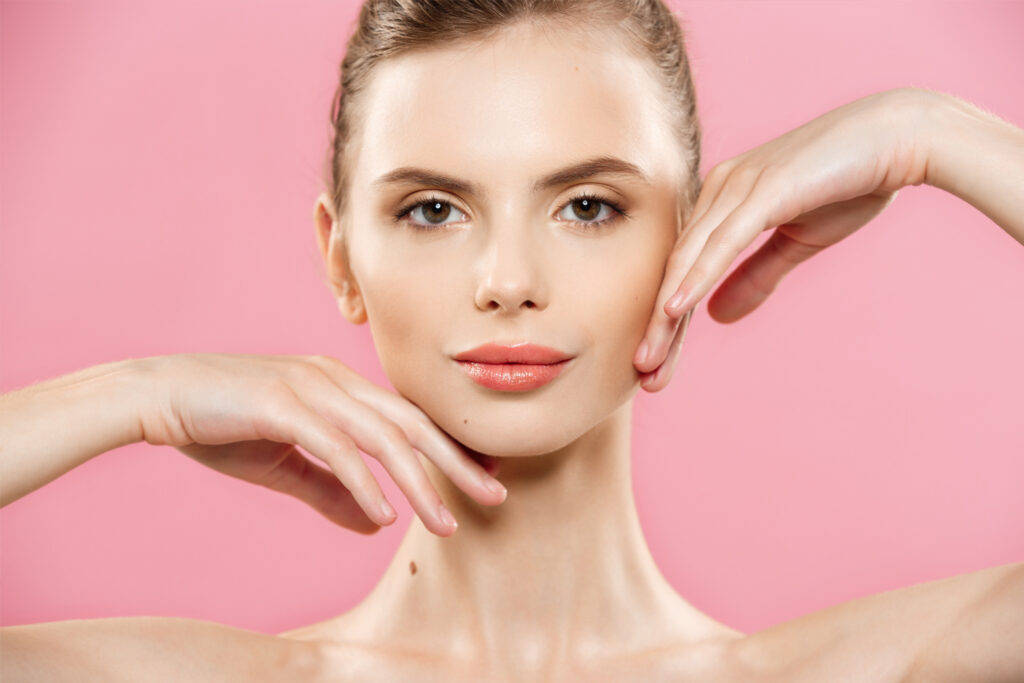 Your skin tells a story. Every pore speaks volumes, but you want them all to get on the same page. Metamorphosis Plastic Surgery can translate what the skin is saying and amplify its best attributes. During your consultation, your medical professional will perform a physical examination to strategize the optimal approach to your enhancement journey.
In a continued effort to keep the lines of communication open with our clientele, we often update our blog. Peruse our posts and take note of any questions that may arise as you read them. Bring your curiosity with you to the consultation and ask your Metamorphosis representative whatever is on your mind. As we always say, a healthy patient is an informed patient.
Preparation
The preparation for a chemical peel varies depending on the depth of the treatment you will be receiving. In general, you should avoid exposure to sunlight. Harmful UV rays accelerate the photoaging process. Sun damage is disastrous in the long term, but it can also cause short-term delays to your cosmetic enhancement; if you have a sunburn, your chemical peel may need to be rescheduled.
The Chemical Peel Procedure
Regardless of how deep your chemical peel is, the application process always follows similar steps. The only difference between the varying depths will be the type of acid solution used, the amount applied, and the period of time that it is left on the skin. Once the chemical reaches the target skin layers, a neutralizer will be applied to immediately stop the effects of the solution.
Your nurse may apply ice packs or soothing gels to minimize discomfort. Please contact Metamorphosis Plastic Surgery to discuss the chemical peel process and schedule your appointment.
Healthy Recovery
Downtime depends on what kind of peel is done. There is no downtime for mild peels, but for deep peels, the healing process may last up to 14 days.
After the treatment, it is important that you allow the peeling process to proceed naturally. Do not attempt to assist in peeling or pulling at the skin. Great results are worth the wait! It is also extremely important to avoid sun exposure for 2-3 weeks after the treatment.
Amazing Results
From wrinkle reduction to age spot removal, chemical peels offer a plethora of amazing rewards. After the impurities fade away, your healthy complexion emerges, more brilliant than ever. Your skin will glow as brightly as our rave reviews. We are humbled by our clients' kind words, and we are committed to providing 5-star service to our Baltimore friends and neighbors.
Complementary and Alternative Procedures
Metamorphosis Plastic Surgery provides many skin treatments, each tailored to the patient's aesthetic goals and skin condition. Chemical peels promote new skin regeneration and treat skin irregularities. For facial conditions in which wrinkles are significant, a Botox treatment or injectable filler may be a better option. There are also a number of laser treatments to consider as well.
Dermabrasion is a facial rejuvenation procedure that treats surface irregularities, giving the skin a softer appearance. Dermabrasion works in many ways similar to a chemical peel. The difference is that dermabrasion uses surgical tools (a rotating brush or shaving instrument) to remove the top layer of skin through a surgical resurfacing process. A chemical peel uses a powerful solution that is rubbed into the skin. Both techniques result in a brighter, smoother complexion.
FAQ
Is a chemical peel painful?
Depending on the peel used, there may be some general discomfort. With the lighter peels, patients will feel some stinging, but it goes away quickly with the use of a handheld fan. The peeling process itself should not cause any pain. Medium and deep peels are more uncomfortable, and thus skin medications and antibiotics may be used to assist with any irritation.
How much does a chemical peel cost in Baltimore?
The cost of a chemical peel depends on its depth and the extent of the surface area being treated. Dr. Markmann and his team will provide transparent pricing at your comprehensive consultation. In the meantime, check out our financing page and call (410) 775-8312 with any payment questions you may have.
References
Zakopoulou, N., & Kontochristopoulos, G. (2006). Superficial chemical peels. Journal of Cosmetic Dermatology. 5 (3) 246-253. https://doi.org/10.1111/j.1473-2165.2006.00254.x
Otley, C. C., & Roenigk, R. K. (1996). Medium-depth chemical peeling. Seminars in Cutaneous Medicine and Surgery. 15 (3) 145. DOI: 10.1016/s1085-5629(96)80005-8
Wambier, C. G., Lee, K. C., Soon, S. L., Sterling, J. B., Rullan, P. P., Landau, M. & Society, I. P. (2019). Advanced chemical peels: Phenol-croton oil peel. Journal of the American Academy of Dermatology. 81 (2) 327-336. https://doi.org/10.1016/j.jaad.2018.11.060