Upper Body Lift
Conveniently located to serve the areas of Baltimore, Columbia, Ellicott City and Maryland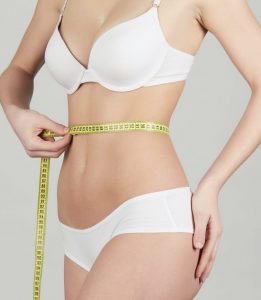 An upper body lift is a body contouring procedure to reshape lax skin above the waist. Men and women who have lost a considerable amount of weight lose elasticity in their skin. It can no longer conform to their reduced size! This leaves a wrinkled shroud of loose skin hanging from the body. The folds are painful and embarrassing.
Dr. Daniel Markmann performs upper body lifts in the Baltimore area. The procedure can correct sagging skin, drooping breasts, excess fat pockets and upper abdomen bulges. The rolls of tissue cannot be treated by diet and exercise.
Contact Metamorphosis Plastic Surgery to learn more about body contouring surgery. Many patients prefer a Virtual Consultation. Meet Dr. Markmann remotely from the comfort and security of your own home!
Expect Transformation from Metamorphosis
During your initial consultation, Dr. Markmann will assess your arms, chest, upper back, abdomen and torso. He will discuss the body contouring techniques that he can use to create a tailored upper body lift that is in line with your aesthetic goals.
We do more than just body contouring. Read the Metamorphosis blog to learn more about our plethora of procedures.
Before surgery, you and Dr. Markmann will work one-on-one to plan your course of treatment. An upper body lift may include surgical elements from an arm lift, a breast lift and liposuction to the upper back. Liposuction employs reverse pressure to remove pockets of excess fat and tissue.
What Does an Upper Body Lift Include?
An upper body lift is a combination of body contouring procedures that are all focused on reshaping the torso in the wake of massive weight loss. Dramatic weight fluctuations can cause the skin to become distended and stretched out of shape.[1] Skin gradually grows increasingly lax as we get older, as well. An upper body lift addresses these issues by excising excess skin from your upper trunk and pulling it tight across your sculpted new form.
Your upper body lift may be a personalized combination of the following procedures.
Arm Lift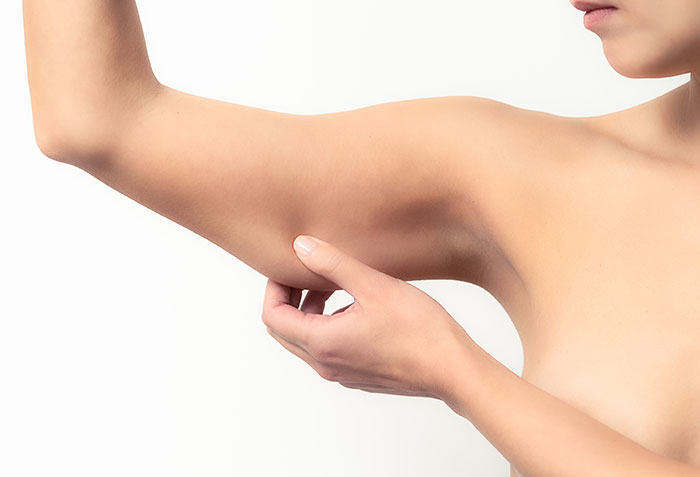 An Arm Lift (or brachioplasty), contours the skin around your biceps, from your elbows to your armpits. It pulls your skin tight around your chiseled muscle. With brachioplasty, make your underarm batwings be gone!
Tummy Tuck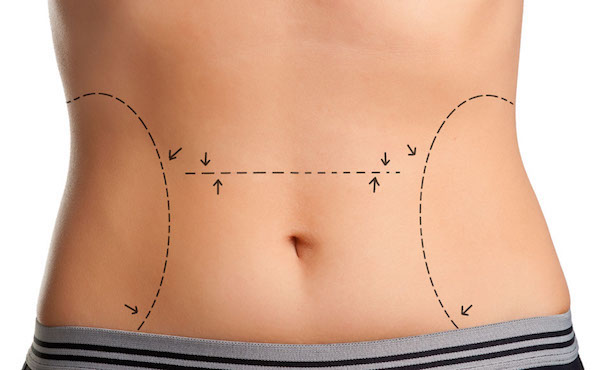 Tummy Tuck (or abdominoplasty) is a procedure that tightens your belly skin snug about the abdominal muscles. Dr. Markmann may suggest including a tummy tuck with your upper body lift. Often, Dr. Markmann will combine various skin-tightening techniques in a single surgery or schedule them out in a staggered sequence. Your comprehensive torso contouring plan can include both a body lift and an upper body lift for optimum results.
Breast Lift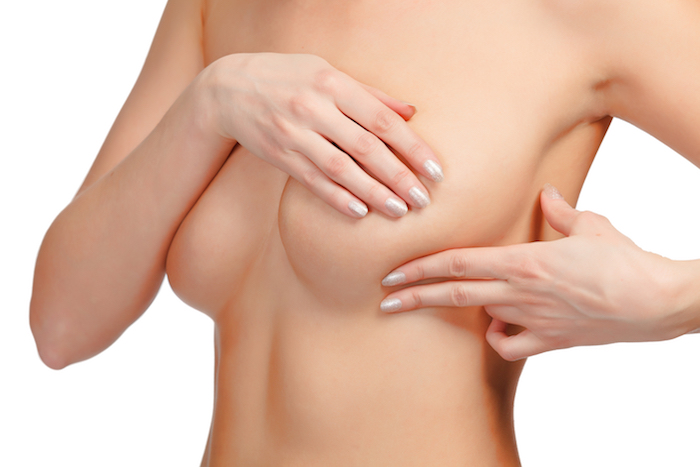 Many women may wish to include a Breast Lift (mammaplasty) with their upper body lift. Saggy skin does not occur in isolation. Dr. Markmann skillfully shapes his patients with a surgeon's precision and an artist's eye for details. His holistic results require a holistic approach. A breast lift will amplify the look of your body lift by aiming your breasts in an upward orientation.
Liposuction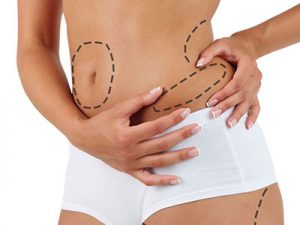 Many post-bariatric patients still retain stubborn pockets of fat in unwanted areas. Dr. Markmann may include a little Liposuction in tandem with your skin tightening surgery.[2] The two techniques make an exquisite body-sculpting duo!
Your Personal Consultation with Dr. Markmann
Metamorphosis Plastic Surgery serves the Baltimore area with premium aesthetic services. We specialize in a number of surgical and non-surgical techniques. Metamorphosis is led by Dr. Daniel Markmann, our Medical Director and Chief Plastic Surgeon. You are invited to schedule a consultation with the doctor and see if you qualify for an upper body lift and its complementary procedures.
Dr. Markmann is a superbly trained and experienced surgeon who is beloved for his old-fashioned style. He and his team are devoted to meeting the cosmetic needs of our community. At your personal consultation, please share your aesthetic goals with Dr. Markmann. With his deep knowledge as your guide, you will collaborate on a course of treatment that is tailored to your individual needs. Contact us to schedule your appointment at our conveniently located offices. Call (410) 775-8312.
Procedure
An upper body lift is typically an inpatient procedure performed under general anesthesia. It is a somewhat involved surgery that produces stunning, transformational results. The entire operation lasts five hours or less.
Plastic surgery is the art of both the seen and the unseen. Dr. Markmann's skillfully placed incisions are intended to be unobservable at a distance. He will work his scalpel along natural folds and creases at the back and flanks. He will then lift and pull your loose skin so that it is draped more attractively on your frame.
You'll love the contoured new you! While you wait for your big surgery day, view these videos to see how we do things at Metamorphosis Plastic Surgery.
After the Surgery
It is common for most patients to spend a couple of nights in the hospital. The recovery following an upper body lift can be lengthy due to the nature of the surgery. Multiple drains will reduce swelling and aid circulation.
Patients may need to take a week or two off from work while they recuperate.
By six weeks after the operation, most patients begin to look and feel like themselves again—or better! At this time, patients may resume any exercise regimen that their surgery put on hold. Patients who commit to consistent exercise and a healthy diet will be able to maintain the body lift's results for many years.
Uplifting Results
Patients who have sagging and loose skin following a massive weight loss will see a dramatic difference in their shape and physique. Many patients say they feel like they have a brand new body after their surgery. They can't wait to wear form-fitting clothes. Body contouring has helped them to feel comfortable in their own skin again, thanks to Metamorphosis.
What About Scars?
The location of the scars varies by patient. We make every effort to place the incisions in areas that can be covered by clothing or are otherwise hidden on the body. For example, incisions on the breast usually run from the nipple, down to the fold, and then under the breast where the natural crease exists. On the upper back and torso, Dr. Markmann operates so that any scarring will not reach the midline.
Complementary Procedures: Combined Upper and Lower Lift?
Both of these surgeries are fairly extensive. Because an upper body lift and a Lower Body Lift are such undertakings, Dr. Markmann will usually opt to stagger the procedures into a series. This is to allow proper and healthy healing. On average, the recovery for each procedure is about six weeks.
What Does an Upper Body Lift Cost in Baltimore?
Your personalized course of treatment is custom made to meet your needs. It is impossible to put a price tag on your uniqueness. But, at your personal consultation, Dr. Markmann will assess your case and estimate your costs. If you qualify for the upper body lift procedure, he will quote you a tentative cost at this time.
Does Insurance Cover Excess Skin Removal?
In most cases, insurance will not cover cosmetic surgery. However, for massive weight loss patients, insurance may cover a part of the cost. You can make a claim if the loose skin is the source of some medical problem or infection. Your benefits can be discussed during your meeting with one of our billing and insurance coordinators at Metamorphosis Plastic Surgery.
FAQ
Is body contouring permanent?
You can expect to enjoy the benefits of your body contouring procedures for up to 10 years or more. Skin naturally becomes lax as we age. As you grow older, your skin will continue to sag. But, your surgery will have noticeably "set back the clock" for almost a decade. In the meantime, you can maintain your results with periodic, non-surgical Laser Skin Tightening treatments.  
Does loose skin ever tighten?
Unfortunately, loose and saggy skin is an especially difficult problem. It cannot be cured with diet or exercise. Some non-invasive medspa procedures, like Laser Skin Tightening, use radiofrequency energy to stimulate collagen production deep within the skin. Collagen is an elastic protein that is heavily involved in healing. Skin with an abundance of collagen will take on a supple, youthful glow. The most severe cases of skin laxity, however, can only be addressed surgically. Body contouring procedures like the upper body lift excise excess skin and re-tailor it to your frame like a fine-fitting three-piece suit.
References
Schmitt, T., Jabbour, S., Makhoul, R., Noel, W., Reguesse, A.-S., & Levan, P. (2018). Lower Body Lift in the Massive Weight Loss Patient. Plastic and Reconstructive Surgery, 141(3), 625–636. doi: 10.1097/prs.0000000000004178
Clavijo-Alvarez, J. A., & Hurwitz, D. J. (2012). J Torsoplasty. Plastic and Reconstructive Surgery, 130(2). doi: 10.1097/prs.0b013e31825903e5