Breast Augmentation & Lift
Conveniently located to serve the areas of Baltimore, Columbia, Ellicott City and Maryland
A More Youthful Orientation Will Change Your Perspective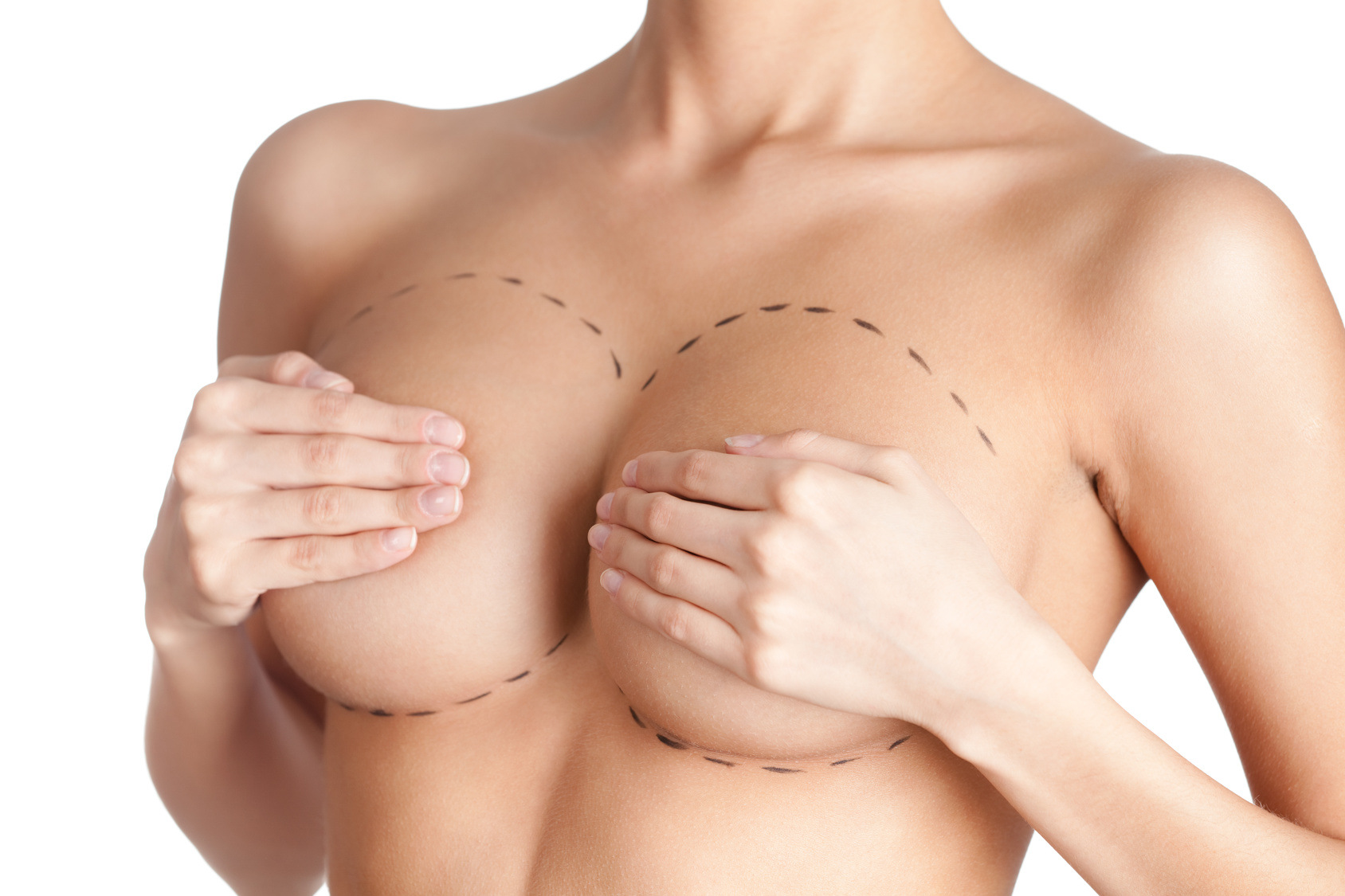 Breast augmentation with a lift combines the benefits of two classic procedures to give your bust a comprehensive enhancement in both size and orientation. Could your looks use a little lift? Breast augmentation with implants is one of plastic surgery's most popular procedures. There are a variety of sophisticated implants that can improve the size and shape of a woman's chest. But, as we all age, skin laxity becomes an issue as well. A breast lift can correct sagging breasts! Breast augmentation and breast lift are better together.
Contact Dr. Markmann at Metamorphosis Plastic Surgery to bring back your bustline and send it soaring to new heights! Your private consultation is the first step of your public transformation. Our Baltimore-area office is conveniently located to serve you. Some patients opt for our new Virtual Consultations—whatever your preference, we're here to accommodate you.
About
A woman will undergo breast augmentation surgery when she decides to surgically increase her breast size. This involves the placement of a silicone or saline breast implant to add volume to the breast.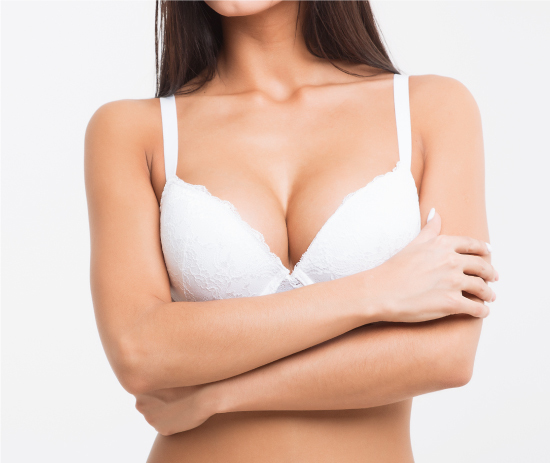 Sometimes, Baltimore plastic surgeon Dr. Daniel Markmann will recommend a lift if there is any sag associated with the breast. Patients who wish to have fuller breasts but have sagging, due to weight loss or pregnancy, may benefit from a breast augmentation with a lift, which is actually two procedures combined into one.[1] During surgery, Dr. Markmann brings the breast to a more elevated, higher position, and then increases the size with an implant. 
Also known as augmentation-mastopexy, breast augmentation and breast lift are a potent combination.
Breast Augmentation
Many other women are seeking bigger breasts. Breast Augmentation is a procedure to increase the size of a woman's bust. As many know by now, the classic "boob job" achieves its enhancement ends through the use of silicone or saline implants. Some women seek augmentation to undo the effects of age. Skin becomes laxer with the years, which can contribute to a loss in breast size and volume. Breast augmentation can certainly add volume. There is no denying the attention arresting effects of an artistically executed breast augmentation.  
Breast Lift (Mastopexy)
Sagging breasts present a slightly different issue than those posed by mere size. A Breast Lift (or Mastopexy) is designed to adjust the breasts' orientation. Young, perky breasts are inclined to tilt upward. However, as time marches on, the issues of skin laxity discussed above begin to have their insidious effect. Pregnancy exacerbates the process. Severely sagging breasts can only be corrected by a breast lift.[2] Because, no matter their size, a pert and perky pair of breasts present an aesthetic associated with youth and vitality.  
If the subtleties of our procedure's interest you, check Dr. Markmann's blog for the latest news and updates about our practice. 
Before and After Photos
Benefits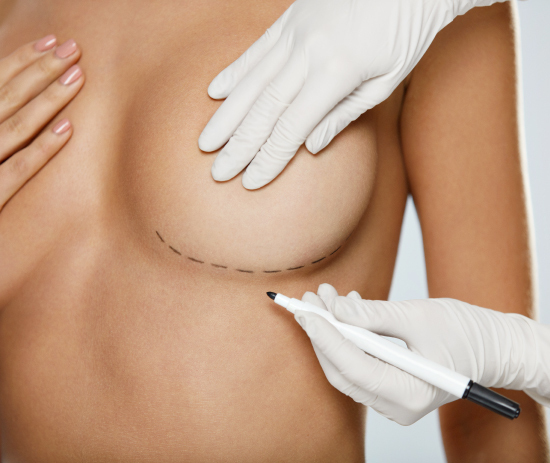 Breast augmentation with lift combines the benefits of two great procedures. Augmentation increases the size and responsiveness of small and listless breasts by adding to their overall volume. Dr. Markmann employs silicone or saline implants to make small or flat breasts look fuller and rounder. And, since breast implants are most commonly placed under the muscle, the muscle supports the implant, so your skin doesn't have to and therefore, the implant doesn't make you droop.
A breast lift, on the other hand, sets the nipples in a buoyant orbit. Breast lift brings a more youthful vector to the bust by removing the excess, sagging skin that has accumulated with age. A breast lift will do nothing to address issues of size. But, when paired with breast augmentation, an aging bustline is granted new life and increased size. You could look better than ever!
Candidates
The technical term for sagging breasts is "ptosis," derived from the ancient Greek word meaning "to fall." Aging women who have been pregnant are the ones most likely to experience ptosis. Changes in their body that have occurred because of age and childbirth leave their breasts looking droopy and deflated, like a balloon at the end of a birthday party. The transformative wonders of augmentation-mastopexy shall ensure that the party isn't over. The combined procedure achieves remarkable results by granting breasts both size and vibrancy.
Your Personal Consultation with Dr. Markmann
Metamorphosis Plastic Surgery is the Baltimore-area's premier plastic surgery practice. Dr. Daniel Markmann specializes in a variety of surgical and non-surgical procedures to help you look and feel your best. When the particulars of a patient's journey call for it, Dr. Markmann will often suggest combining procedures, or setting them up in a sequence, as he does with augmentation-mastopexy. The doctor's aim is to achieve the most holistic outcome. 
Contact us to schedule your private consultation with Dr. Markmann to learn more. You may consider our new Virtual Consultations, if you prefer. 
Procedure
During this procedure, Dr. Markmann will insert implant sizers first, then perform the lift. This begins with the surgeon removing excess skin residing on and around the breast in order to reshape it. The skin and underlying tissue will be pulled tight and lifted so that the breast sits in a higher position. In addition, the nipple is usually repositioned. For excessively large breasts, the colored skin around the nipple (known as the areola) will often need to be surgically reduced.[4] The surgeon will remove the outer circle and reposition the skin. The permanent implant is then inserted.
Breast Lift Incision
Breast lifts are performed with varying incision patterns. Some common incision patterns include:
Circumareolar – all the way around the areola
Vertical or CircumVertical – circumareolar with an additional vertical incision
Anchor Shape scar – full circumareolar, vertical, and horizontal incision in the crease beneath the breast (referred to as an anchor or inverted "T")
Which Incision Is Best?
During your consultation, the incision placement will be discussed after your breasts have been thoroughly assessed. Women with smaller breasts will usually benefit from an incision that circles the areola only. Larger breasts, or those that have severe sagging, may need the anchor-shaped incision in order to garner the best results.
Breast Augmentation
Breast augmentation with a lift can usually be performed as a single surgery.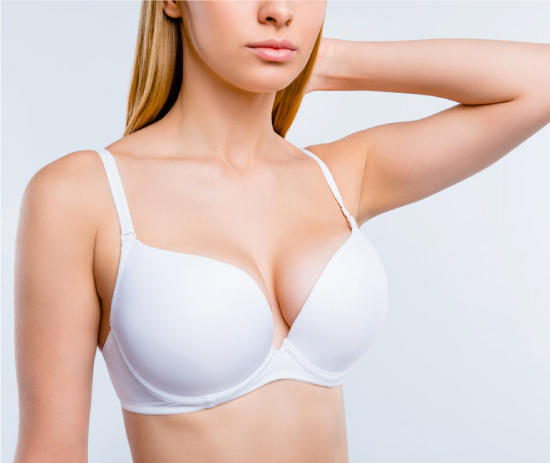 Some patients will choose to have the surgery broken into two separate procedures. Some women are unsure of how large they want to go or how they will feel about their breasts' appearance after the lift has been accomplished. To help ease this concern, Dr. Markmann uses The VECTRA 3D Imaging System. This device shows you what your breasts will likely look like with a lift and the exact appearance you will have with any implant size you choose.
Breast implant placement is usually positioned below the pectoralis muscle. This adds additional support to the breast and acts as an internal bra, which results in Better cancer detection on mammograms, minimal chance of drooping again as well as softer implants and a longer-lasting outcome.
Recovery & Results
After surgery, we ask patients to come back for several postoperative appointments. The first of these normally take place two to three days after surgery. We will schedule further follow-ups and space them out strategically over the next several months, for up to a year later. At Metamorphosis Plastic Surgery, we have all our breast implant patients return for a follow-up visit once every year for life, at no charge.
What is the Cost of Breast Augmentation with Lift in Maryland?
Financing is available at Metamorphosis Plastic Surgery for those who qualify because we believe in putting real change within your reach. We accept Alphaeon and CareCredit cards, personal checks and electronic payments via PayPal, as well. The precise cost of your bespoke procedure will vary based on your unique aesthetic goals and medical history. At your private consultation, Dr. Markmann or one of his helpful staff will quote you an accurate cost. Contact us for a private consultation to learn more. 
FAQ
Will a breast lift have long-lasting results?
Breast lifts are designed to last a very long time. As long as you do not experience massive weight gain or become pregnant, the results will last for many years. All breast implants have a lifetime warranty, so that if your implant were to rupture at any time in your life, the company will give you a free implant.  If you want to change them both at the same time, they will give you 2 free implants, that way you can change size if you want to.   Also, if your implant were to rupture in the first 20 years, Sientra, the implant manufacturer that Dr. Markmann uses, will give you the free implant(s) as well as up to $5000 to cover your surgical fees.  
The implants are surgically placed in a way that helps prevent the breasts from sagging. However, age and gravity are unavoidable elements that may create some natural sagging throughout the years.  Wearing a bra may or may not be recommended depending on your volume of breast tissue.  
Does breast augmentation cause scarring?
Breast Augmentation scars are usually a little more than an inch long, depending on the implant size, and are usually hidden in the crease beneath the breast.   Breast lifts do require more scaring.  But every attempt is made to keep them hidden in a bra or bikini.   The number of scars and their location will depend on the surgeon's incision strategy and the amount of drooping that you have. Every effort is made during surgery to minimize scarring. With proper scar care and an avoidance of sun exposure, the scars will fade and become thinner over time. Most women feel that the physical results following this surgery far outweigh the scarring left behind.
References
Strasser, E. (2006). Results of subglandular versus subpectoral augmentation over time: One surgeons observations. Aesthetic Surgery Journal, 26(1), 45–50.
Breast lift. (2018, July 21). Retrieved December 10, 2019, from https://www.mayoclinic.org/tests-procedures/breast-lift/about/pac-20393218.
Margulies, I. G., & Salzberg, C. A. (2019). The use of acellular dermal matrix in breast reconstruction: evolution of techniques over 2 decades. Gland Surgery, 8(1), 3–10.
Weichman, K., Doft, M., & Matarasso, A. (2014). The Impact of Mastopexy on Brassiere Cup Size. Plastic and Reconstructive Surgery, 134(1). doi: 10.1097/prs.0000000000000288