Butt Enhancement
Conveniently located to serve the areas of Baltimore, Columbia, Ellicott City and Maryland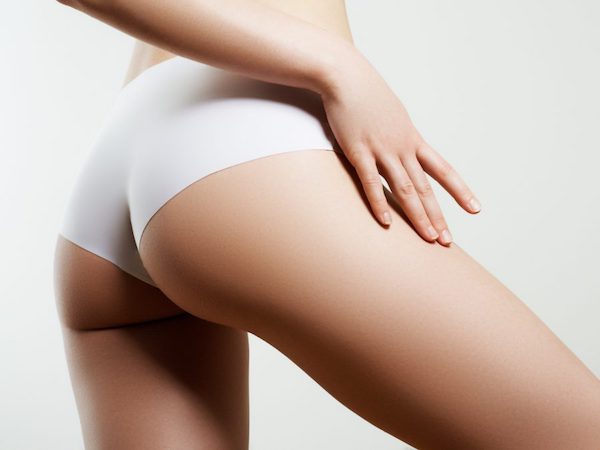 Butt enhancement is a suite of plastic surgery procedures to augment the size, shape and responsiveness of your heavenly backside. Read the Metamorphosis blog to learn more about our transformative procedures.
There Are Many Ways to Boost Your Buttocks
A new emphasis on ethnic beauty has swept the culture and curvy contours are celebrated like never before on social media. There is an evolved aesthetic standard asserting itself with a center of gravity that is distinctly below the hips. Large, full buttocks are always an asset. You always profit when you invest in yourself.
Brazillian Butt Lift (BBL)
The Brazillian Butt Lift (BBL) is among the most popular procedures in plastic surgery today.[1] It is an autologous fat grafting technique for natural enhancement of the buttocks using your own living fat cells. BBL employs liposuction of the tummy, waist and flanks to trim your waistline. Your harvested fat is then purified for grafting to your backside.
---
Buttock Implants
Buttock implants are composed of a semisolid silicone gel that is resistant to rupture.[2] The implants contribute more volume and projection to your lower chakras.
---
Combined Butt Enhancement Procedures
The natural look and response of autologous fat grafting and the dramatic results of implants can be combined for comprehensive benefit. BBL and buttock implants together achieve outcomes that are truly transformative yet subtly alluring.
Contact Dr. Markmann at Metamorphosis Plastic Surgery. Your private consultation is the first step to your transformation. Our Baltimore-area office is conveniently located to serve you. Consider our new Virtual Consultations and engage with our team remotely.
Before and After Photos
Benefits
They're your assets and you deserve their benefits. When you give your bottom a lift, everything else in life will appear to rise. A key advantage of BBL is the bonus body-contouring liposculpture that is part and parcel of the procedure.[3] A Brazillian Butt Lift adds volume where you want it while reducing it where you don't!
Your Private Consultation with Dr. Markmann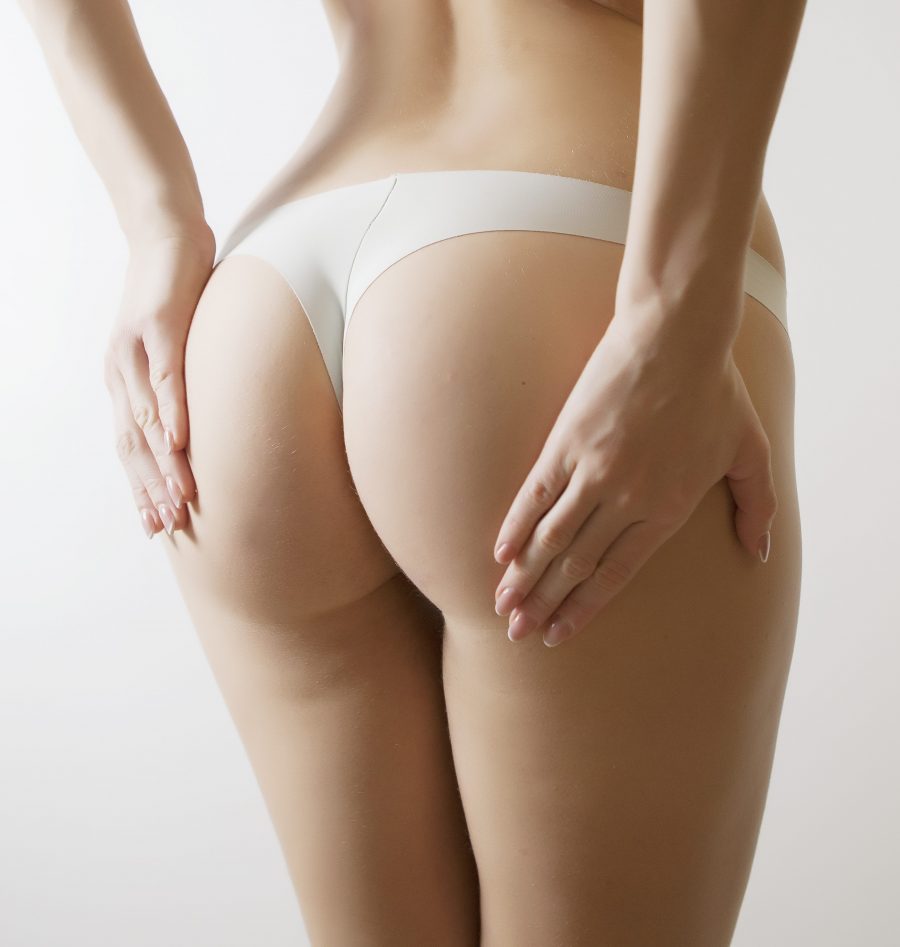 Metamorphosis Plastic Surgery is led by Dr. Daniel Markmann, our Medical Director and Chief Plastic Surgeon. Dr. Markmann is a superbly trained and experienced surgeon who is beloved for his old-fashioned style. He and his team are devoted to meeting the cosmetic needs of our community. Our office is conveniently located to serve the areas of Baltimore, Columbia, Ellicott City and all of Maryland. Dr. Markmann and Metamorphosis Plastic Surgery have been a destination for BBL surgery for over 20 years. Hundreds of patients have traveled to Ellicott City, Maryland from all around the world. Our jet setting clientele comes from as far as Hong Kong, Australia, Africa and all over Europe, Canada and the USA for Dr. Markmann to perform his own BBL technique. Dr. Markmann has always provided beautiful and consistent results! He has performed thousands of buttocks augmentation surgeries safely since 1997. Metamorphosis invites you to schedule a consultation with Dr. Markmann. See if you might qualify for any of our buttock augmentation procedures. 
Contact us to set your appointment. Call (410) 775-8312. Some patients opt for our new Virtual Consultations.
Brazilian Butt Lift
BBL eliminates your bulges and emphasizes your curves.
If your backside lacks definition and firmness, then a Brazilian Butt Lift may be the perfect solution for you. By removing unwanted fat deposits from your belly, thighs or love handles, Dr. Daniel Markmann can transform the dimensions of your derriere. Your own fat cells are grafted to your buttocks to encourage a full, round profile. The Brazilian Butt Lift sculpts your figure, slims the waistline, flattens your belly and enhances the "S" curve of your lower back and buttocks.
How Long Does It Take for Your BBL to Be Fully Realized?
It can take up to six months for autologous fat grafting techniques like the Brazillian Butt Lift to fully "set". Follow Dr. Markmann's aftercare instructions with fidelity to preserve the integrity of your final results. Over the course of your recovery, you may experience some fat loss from your immediate post-op results. If you strictly follow dr Markmann's instructions, this fat reabsorption will be small. But the enhancement that remains will be fully natural looking and feeling. BBL and all autologous fat grafting techniques aim to relocate tissue where it can live and thrive. The results are long-lasting and most likely permanent.
Buttock Implants
Buttock Augmentation is the hot new trend. The number of butt implant procedures performed in the U.S. has risen by a factor of over 250% since the year 2000. Some of silicone implants' popularity is due, in part, to their wide variety of sizes, shapes and aesthetic orientation.[4] Dr. Markmann can help you choose the model that best accentuates your natural curves.
Just as the butterfly emerges from her cocoon, women and men all over Baltimore are ready to experience the benefits of butt enhancement at Metamorphosis Plastic Surgery.
How Long Do Butt Implants Last?
The results of your buttock augmentation surgery are long-lasting. Silicone butt implants can look fabulous for 10 years or more. BBL is an autologous fat grafting technique to permanently boost your bottom with your own living fat cells. Whether you choose implants, BBL or some customized combined procedure, a successful butt augmentation can bring pleasure for years to come. It is an investment in you that's sure to bring interest!
Fat Transfer to the Buttocks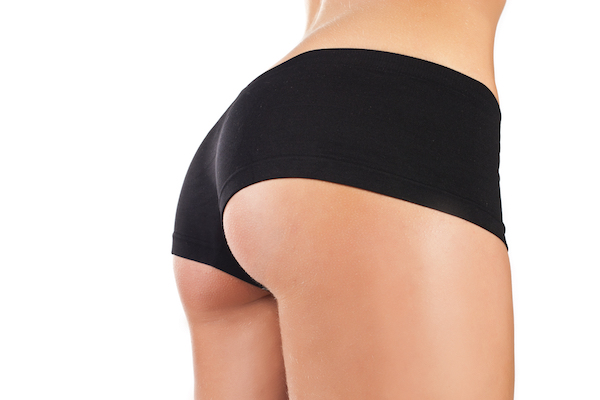 Buttock Injections are enhancements that selectively add volume and definition to the backside. It is important to note that Dr. Markmann does not use "butt injections" with a silicone-based filler. Instead of silicone buttock injections, Dr. Markmann has perfected an alternative approach that combines the benefits of silicone implants and autologous fat grafting techniques. The natural lift of fat transfer to the buttocks is significantly enhanced by the size and scope of silicone butt implants available.
Brazillian Butt Lift Enhanced with Implants
BBL already includes the advantages of body contouring liposuction and buttock enhancement with autologous fat transfer. But the enhancements afforded by fat grafting alone for people with little fat to transfer are sometimes too subtle to make a real impact. In Dr. Markmann's custom Brazillian Butt Lift with implants procedure, silicone butt implants will provide their undeniable boost while strategically injected fat grafts soften the implants' feel, symmetry and bring an alluring balance to your sultry, full-figured silhouette.
How Much Does Butt Enhancement Cost in Baltimore?
The precise cost of your bespoke procedure will vary based on your unique aesthetic goals and medical history. At your private consultation, Dr. Markmann or one of his helpful staff will quote you an accurate cost. Financing is available at Metamorphosis Plastic Surgery for those who qualify. We accept Alphaeon and CareCredit cards, personal checks and electronic payments via PayPal, as well.
Contact us for a private consultation to learn more.
Curvy Contours Are Celebrated
There are many ways to boost your buttocks. Silicone butt implants provide safe and attractive augmentation. The sizzling Brazillian Butt Lift sculpts and grafts your contours to an hourglass form. The Instagramable results of our customized and comprehensive butt enhancement surgeries are frequently flaunted by intriguing influencers around the world.
FAQ
How long does a Brazilian Butt Lift last?
The results of a BBL are long-lasting. However, it may take up to six months for your fat graft to fully "take." This means, during your recovery, some of these fat cells that were transferred during the treatment are naturally reabsorbed by the body. Patients who follow Dr Markmann's instructions strictly, typically see little to no fat loss at all.  The cells still present at the graft site after four months will largely be there forever. The fat graft will then have "taken," meaning that the living cells are now being nurtured by the body's own blood supply. Grafted tissue enhancements will live on as long as you do.
Why is my butt flat?
According to a deep and probing investigative exposé by National Public Radio (NPR), Dormant Butt Syndrome is a real thing! Dormant butt syndrome is a condition that occurs when your gluteal muscles are too weak and your hip flexors are too tight. Often this happens from sitting for too long, sleeping in the fetal position and repetitive activities. Lack of exercise can also contribute to dormant butt syndrome.
Are butt implants safe?
Silicone butt implants are a medical-grade prosthetic that is proven safe and effective for cosmetic enhancement of the buttocks. Some stubborn rumors to the contrary may remain, but it is important to note the recent meteoric rise in popularity for butt enhancement. The sudden rush of pressure on the aesthetic industry to accommodate demand for a rather involved body-contouring surgery means that some early missteps may have been inadvertently amplified. This is a striking indicator of the truly revolutionary shift in aesthetic perspectives during the last 5 to 10 years. The savviest plastic surgeons have seized the moment and now specialize in curvy aesthetics. 

References