Buttock Injections
Conveniently located to serve the areas of Baltimore, Columbia, Ellicott City and Maryland
For women who are unhappy with having a flat backside, there are cosmetic enhancement options that can help remedy the problem. Dr. Markmann offers butt enhancement surgery, and feels that the fat transfer and buttock augmentation approaches are the safest and most effective> ways to produce lasting results for patients who are candidates.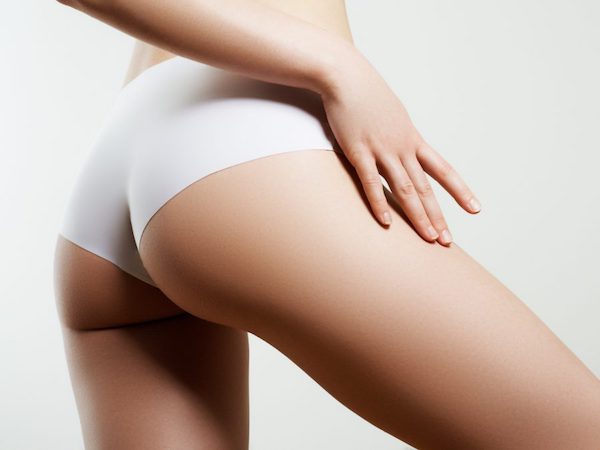 It is important to note that Dr. Markmann, as well as the majority of skilled, board-certified plastic surgeons, typically do not use "butt injections" with a silicone-base filler. Historically, patients that receive butt injections of this type are dissatisfied. In addition to having unsightly results, there are risks associated with injections of this type. Recently, a black market "surgeon" was convicted for murder when performing this procedure without proper medical training, safeguards, and certification went awry.
Dr. Markmann is a fat transfer specialist and offers the "Brazilian Butt Lift", which uses fat from the patient's own body. Women who were dissatisfied with their lack of shape can now enjoy having a more feminine figure as a result of this procedure without unnecessary risk.
How is a Brazilian Butt Lift (Fat Transfer) Administered?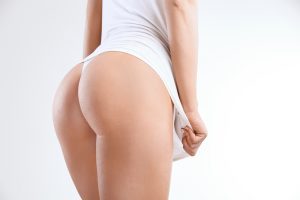 Today, people are continuing to show interest in the Brazilian Butt Lift procedure; it was developed about a decade ago. Patients can safely, beautifully enhance their backside by having fat removed from one area of the body and transferred to another. There is little risk of allergy or adverse reaction with the autologous fat transfer procedure, because the patient's own body fat is used.
At the office of our Maryland buttock injections expert, Dr. Markmann begins the procedure with liposuction to harvest the fat for transfer. The fat may be extracted from an area around the buttocks, or if more fat is located on the abdomen, it may be extracted from that location. Next, the fat is processed and purified. Finally, it is re-injected into the target area – the buttocks.
Multiple injections may be required to attain your ideal result.
Often, Dr. Markmann finds that patients have numerous questions regarding buttock injections; they range from "How much do buttock fat injections cost?" to "Can I choose silicone buttock injections or Hydrogel buttock injections instead?" In order to address each of these inquiries, our Baltimore buttock injections doctor invites you to schedule an initial consultation. Contact Metamorphosis Plastic Surgery today to request this appointment with Dr. Markmann.
Our Maryland buttock injections surgeon can be reached at 410-469-6069, or Click Here to Contact Us.