Labiaplasty
Conveniently located to serve the areas of Baltimore, Columbia, Ellicott City and Maryland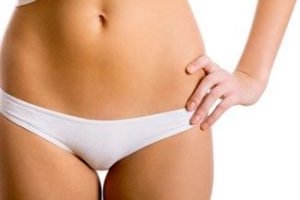 Labiaplasty is a common cosmetic procedure that minimizes the excess tissue of the vaginal region. This surgery may be pursued to restore the exterior genitalia's appearance post-pregnancy. For other women, this surgery is about seeking out comfort and for others, a way to achieve a tidy appearance. Whatever your reason, we are here to listen and help you develop a treatment plan that is safe and optimal for you. 
Our Maryland cosmetic surgeon, Dr. Markmann, performs vaginal plastic surgery to reduce the size of a woman's labia minora. This procedure provides a more natural appearance to the external vaginal region, and corrects symptoms from enlarged labia, such as chronic irritation, bulging, discomfort during sexual activity and urinary tract infections.
Labiaplasty can be performed in office with just local anesthesia. It may also be incorporated or combined with other procedures.
SURGICAL TECHNIQUE
Before aesthetic surgeons improved the labiaplasty procedure, the approach was to amputate the excess skin and fold deformity. This approach led to numerous complications including scarring and sensory nerve damage. It is important to find a skilled labiaplasty surgeon who understands that this cosmetic surgery requires some reconstructive processes.
Qualified surgeons will be able to incorporate the latest reshaping techniques so that it not only reduces the size, but also preserves most of the natural contour, color and sensitivity of the labia with minimal scarring.
Dr. Markmann has extensive training and experience in cosmetic surgery on both the face and body. His careful techniques preserve the nerves of the delicate labial tissue while also achieving a flattering, natural-looking result. If you are unhappy with the look or feel of your vaginal region, Dr. Markmann understands and is here to help. 
Dr. Markmann is dedicated to offering his services to improve the quality of life for each individual patient. Dr. Markmann has performed labiaplasty for women of all ages in the Baltimore area and beyond.
If you are in discomfort or are not happy with the way your body looks, Dr. Markmann has the skill and understanding you need to achieve the results you deserve.
CANDIDATES FOR LABIAPLASTY
You are a good candidate for labiaplasty if:
Your labia tissue is a source of discomfort
Your inner labia extends past your outer labia
You experience irritation, rash, or UTI's due to your labia tissue
You are unhappy with how your labia look, whether you have given birth or not
You feel self-conscious in tight clothes and swimwear
You are in good health
You do not have a condition that interferes with healing
You have a positive but realistic expectation for what the procedure will achieve
If you smoke, you will be asked to discontinue smoking two weeks prior to your surgery date.
CONSULTATION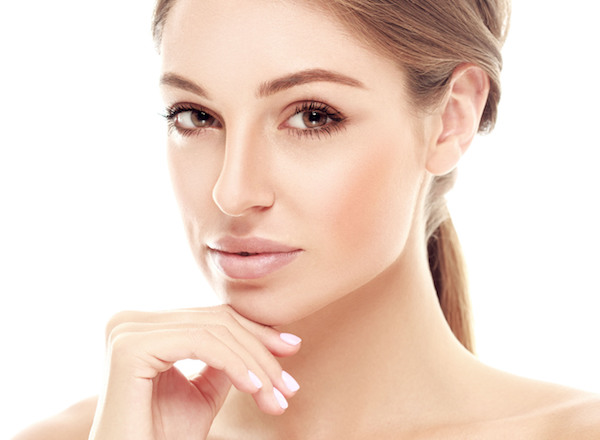 If you are interested in labiaplasty, Dr. Markmann will meet with you for a discreet, respectful consultation. He will take time to discuss the steps of the surgery with you, including the surgical technique and forms of anesthesia available to you. You are encouraged to share your questions: there is no such thing as a silly question! The decision to undergo labiaplasty is a personal one and Dr. Markmann wants you to feel confident and well-informed before you opt to undergo cosmetic surgery at Metamorphosis Plastic Surgery. 
Your health and safety are our priority.
In order to make sure labiaplasty is the right procedure for you, Dr. Markmann will assess your health history and medication use, as well as any supplements you are taking. Once he has performed a discrete exam, he will recommend the surgical technique or techniques that will best accomplish your desired look. Dr. Markmann will work with you to customize your labiaplasty surgical plan to the needs of your unique anatomy. 
BENEFITS OF LABIAPLASTY
Minimize the size of the labia minora
Reduce the size of your clitoral hood
Improve comfort and sensation during sex
Reduce the occurrence of health issues, including UTI's
Make it more comfortable to wear tight clothing and exercise
Restore peace of mind and confidence in your appearance
Achieve a neat, tight vaginal appearance
COMPLEMENTARY PROCEDURES
Labiaplasty is often combined with other procedures to deliver a full-body feminine rejuvenation. Many women decide to include labiaplasty in their Mommy Makeover. Mommy Makeover is a custom combination of cosmetic procedures designed to restore the smooth, tight contours of a woman's body after childbirth. Mommy Makeover often combines surgeries of the vaginal area, including Labiaplasty, Clitoral Hood Reduction and Fat Grafting to the Labia Majora (outer lips). Any or all of these procedures can be done on their own or in combination with other body contouring procedures like Tummy Tuck and Breast Augmentation or
Breast Lift.
FAT GRAFTING TO THE LABIA MAJORA (OUTER LIPS)
Women's labia majora often lose volume as they age as well as due to pregnancy/childbirth.  This is due to loss of fat in this area. Fat Grafting is a very common procedure which restores the natural, youthful fullness of the labia majora.  Filling them with your own natural fat can also help to reproportion the balance between the labia majora and labia minora (inner and outer lips). 
CLITORAL HOOD REDUCTION
This is a less commonly performed procedure, but is performed when the skin covering the clitoris is in excess as well. This also allows for greater sensation by allowing better exposure of the clitoris, but not so much as to be uncomfortable. An experienced surgeon in this procedure will avoid placing incisions near the clitoral region and will carefully work to protect and preserve the sensory nerves.
TUMMY TUCK
Tummy tuck surgery, or abdominoplasty, addresses the loose, sagging abdominal skin often left behind after the many months of pregnancy. During Tummy Tuck, excess skin is removed from the abdomen. If the abdominal muscles are strained or torn, they will be repaired. Patients who have excess, stubborn fat on their tummies often opt to have this fat removed during their tummy tuck. Liposuction of this stubborn fat is safe, highly effective, and gentle on the body. The remaining abdominal skin is then stretched to a flat, tight position. The entire procedure only requires a single incision to perform. The incision is made low on the pelvis, where it will be easily concealed within clothing and swimwear.
BREAST AUGMENTATION
As part of a Mommy Makeover, a woman's breasts are refilled to their pre-pregnancy, youthful and perky appearance or even better, either using your own fat or breast implants
BREAST LIFT
The skin on the breasts, like all skin on the body, loses elasticity as we age. The weight of the breasts, paired with time, genetics and breastfeeding, often cause women's breasts to sag. A breast lift is often incorporated into Mommy Makeovers or paired with labiaplasty when women are seeking to restore the contours of their youth. Women have the option of lifting their breasts or combining a breast lift with breast implants to add more youthful volume. 
HOW LABIAPLASTY IS PERFORMED
There are 3 techniques that Dr Markmann uses depending on the patient's individual needs or desires. There is the "V Wedge" technique, the "Window" technique and the most commonly used technique: the "Trim" technique. The technique chosen is whichever technique best meets the individual patient's needs to reshape the inner folds of the labia so they no longer protrude.
The wound edges are sewn with absorbable sutures for a natural appearance. Another technique is one that uses a laser to trim and reshape the labia. This is known medically as "laser labial rejuvenation."
While the "laser" approach is effective, it is generally more suitable for smaller skin defects of the labia.
DURING/AFTER SURGERY
Labiaplasty is performed either under general anesthesia at an accredited surgical facility if desired or using local anesthesia in the office.  Either way, it is considered an outpatient procedure.
In surgical cases where a smaller defect exists, a local anesthesia may be used. The entire surgery typically takes about 1 hour to complete. Following this surgery, women should rest and avoid any activities that will result in additional swelling and discomfort.
Vigorous exercise, vaginal intercourse, the use of tampons and douching should be avoided for 6 weeks. The incisions made during surgery are minimal. In most cases, the scarring will be almost undetectable.
You will receive personalized recovery instructions to help you know what to expect over the weeks following your labiaplasty. Have questions? Dr. Markmann and his team are here to help! 
At Metamorphosis Plastic Surgery, we are committed to helping our patients be their best selves and live their lives to the fullest. If you are considering a labiaplasty, Dr. Markmann will be happy to answer your questions and empower you to decide if this transformative cosmetic surgery is right for you. 
LABIAPLASTY FAQ
OBGYN OR PLASTIC SURGEON?
Many OBGYNs are capable of performing labiaplasty. However, this procedure is considered a cosmetic surgery. There is more to the technique than just removing the deformity. Aesthetic issues, such as scarring, symmetry, pigmentation and shape, play an important role. For these reasons, a Plastic Surgeon is sometimes the better choice to correct this condition.
IMPACT ON INTERCOURSE?
This procedure does not impact sexual intercourse in a negative way. If anything, labiaplasty helps to restore lost sensation because it removes excess skin and tissue blocking the vaginal opening and clitoris. 
HOW DO I GO TO THE BATHROOM AFTER LABIAPLASTY?
We advise patients to gently spread their labia while urinating and to gently dab instead of wiping after using the bathroom. Do not apply soap or any other disinfecting topicals. 
HOW LONG DOES SWELLING LAST AFTER LABIAPLASTY?
The majority of your swelling will subside within two weeks. However, it is also normal to still experience some swelling for up to six weeks after your procedure, or even a little longer. If you have concerns at any point during your recovery, do not hesitate to reach out to Dr. Markmann. All of Dr. Markmann's patients have direct access to Dr. Markmann via his personal cell phone.  
PREGNANCY AFTER SURGERY?
If you are in the midst of building a family, you may want to wait to have labiaplasty until after childbearing is complete. If the labia deformity cannot wait until after a pregnancy, the patient will need to understand that the surgical results may be compromised by a later pregnancy. It is important to discuss any pregnancy plans with your Plastic Surgeon so that a pre- and post-pregnancy surgical plan can be put into place.
IS LABIAPLASTY COVERED BY INSURANCE?
Most insurance providers do not cover labiaplasty. We work with patients to make paying for the procedure more convenient. We offer financing with Alpheon and CareCredit. 
* All information subject to change. Images may contain models. Individual results are not guaranteed and may vary.