BodyTite
Conveniently located to serve the areas of Baltimore, Columbia, Ellicott City and Maryland
If you've yearned for a leaner, sculpted body, but haven't seen the results you've wanted in the gym or from dieting, there are better options for you. With BodyTite, you can effectively shrink wrap your body, slimming unsightly bulges of fat without scarring or surgery.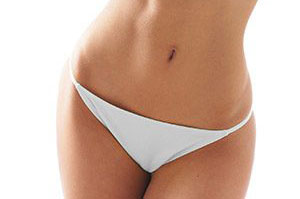 BodyTite is at the forefront of body contouring technology that uses thermal energy in conjunction with liposuction for a two-pronged approach to fat reduction. The result is tightened skin and supporting subcutaneous structures for a smooth, natural and attractive contour.
Dr. Markmann is a body sculpting specialist and top-ranked cosmetic surgeon who is pleased to offer the BodyTite treatment to those who want to achieve their body goals today.
About BodyTite
BodyTite is a next-generation liposuction technology that achieves excellent body sculpting results while minimizing scarring and recovery time. Compared to traditional liposuction technology, BodyTite can produce an average of 30% more skin tightening and is also effective at reducing the appearance of cellulite.
With traditional liposuction techniques, the treatment is a more involved surgical procedure where a blunt instrument called a cannula is inserted through an incision and worked through the fat layer. Traditional liposuction technologies have been prone to damage surrounding tissue during the fat removal phase, which results in longer recovery times and higher chances of scarring.
BodyTite treatments are low-impact and do not require you to "go under" during the procedure. Local anesthesia is used to ensure patients are comfortable throughout their treatment. BodyTite's advanced design gives it an unmatched versatility for patients who have poor skin elasticity and uneven texture. Traditional liposuction also does not provide any degree of significant skin tightening and can even leave divots on the surface of the skin.
BodyTite is an advanced body sculpting treatment that delivers great results for removing stubborn pockets of fat and minimizing downtime after treatment.
How Does BodyTite Work?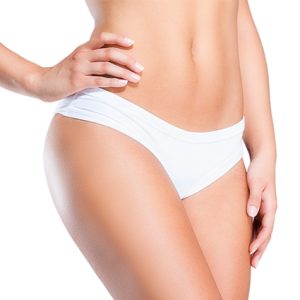 Radiofrequency-Assisted Liposuction may be a challenge to say, but the technology is actually quite simple. BodyTite's patented system comes from InMode, industry leaders in non-surgical and laser-based aesthetics.
The BodyTite system combines two advanced technologies, radio-frequency application and tumescent liposuction. The BodyTite applicator is a specialized cannula designed with two emitters. One emitter is built into the cannula and the other runs parallel outside of the skin. Both emitters produce radiofrequency waves which effectively emulsify and break down fat without damaging surrounding tissue. The radiofrequency energy also has the effect of triggering localized collagen production and coagulation.
The two-pronged cannula delivers controlled heating to prevent overheating and ensure consistent results. Areas treated with BodyTite can expect to undergo an average of 30% skin contraction.
Is BodyTite Right for Me?
Have you been dedicated to a healthy routine, exercising, eating right and still struggle to see the results you want? Pockets of fatty tissue around the abdomen, flanks, thighs, arms, and knees are notoriously difficult to remove. Diets and workout routines that promise "spot-reduction" or "belly busting" results are a myth. However, with BodyTite, the results speak for themselves.
BodyTite is an effective sculpting treatment for healthy adults who are interested in sculpting the following areas:
Belly Fat
Banana rolls
Drooping "bat wings" under the arm.
Bra Line

Male Breasts – Gynecomastia
Breasts
Knee Fat
Thigh Fat
Ideal candidates for Bodytite are within range of a healthy BMI, which typically means a BMI of about 30. Patients should have reasonable expectations of the outcomes of treatment, choosing goals that fit their personal goals and not of others.
Candidates should be in good overall health and at a stable weight. BodyTite is a precision body contouring treatment that sculpts and spot-reduces pockets of fat and should not be thought of as an alternative to weight loss. Any future weight fluctuations are always capable of interfering with your treatment results. However, most patients find that they are encouraged by their fantastic new look and go on to further develop healthy living routines.
What Should I Know before My Treatment?
If you're considering a BodyTite or any kind of body contouring procedure, schedule a consultation and receive a tailored treatment plan.
Although BodyTite is a very safe treatment that provides consistently excellent results, preparing ahead of time can ensure the best possible experience.
In the weeks leading up to your scheduled treatment date, you will be advised to stop smoking. Smoking can complicate surgical procedures and interfere with healing. Be sure to arrange transportation to and from your treatment because you will be unable to drive.
What is the BodyTite Treatment Experience?
The treatment is performed on an outpatient basis meaning an overnight stay is not required.
All in all, the process will be complete in between one to four hours. Local anesthesia is applied via injection to the treatment area to ensure you feel no pain during fat removal. Local anesthesia also means there is no need to be put under and you will be comfortable enough to communicate during the whole treatment.
A small incision (usually less than a few millimeters) is made near the target area to insert the BodyTite cannula. As the cannula is worked through the fat layer, both the internal and external emitters produce controlled radiofrequency energy, which gently heats local fat tissue. Underlying skin support structures are tightened and coagulated to produce a smoother, consistent appearance.
The cannula suctions fat from the body achieving a slimmer, taut body contour.
Results
Your slimmer, leaner body contour may be immediately obvious after treatment, but the final results will require some recovery time. Over the following weeks, as swelling subsides, the treated area will tighten and adhere to its contour. The fat removed by treatment is permanent. Your skin will appear smoother and taut.
The results of treatment are long-lasting and with sustained diet and exercise, you will enjoy your new look for years to come.
Recovery
Immediately after treatment, some slight swelling and bruising can be expected in the treated area. These issues will resolve within a few days of your recovery. You will be wrapped in a compression garment to reduce swelling and to conform your body to its new contours. We recommend taking a short walk (5-10 minutes every two hours) for the first 24 hours to maintain good blood circulation and limit swelling.
After a week, you may return to light physical activity. A larger treated area will naturally require additional recovery time, but your recovery will be monitored during a follow-up appointment.
Dr. Daniel Markmann
Dr. Daniel Markmann is a board-certified plastic surgeon with specialized training in skin tightening treatments and bariatric weight loss surgery. Dedicated to the individual needs of each patient, Dr. Markmann is known for his personal, old-fashioned approach to ensuring a safe, comfortable and positive experience.
With medical privileges to practice at the Northwest Hospital, Dr. Markmann strives to provide world-class, advanced care to every patient.
As one of the most trusted practices in Maryland, Metamorphosis is one of the first to offer FDA-approved BodyTite treatments for skin tightening on the face, neck, arms, abdomen, breast and thighs.
Consultation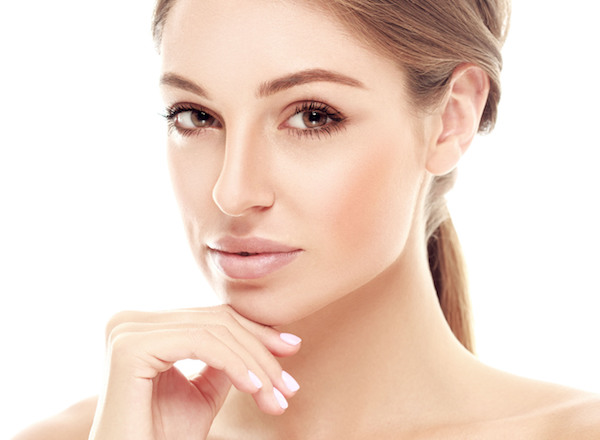 If you are interested in learning more about how BodyTite treatments can help give you the body you've always desired, schedule a consultation with Metamorphosis Plastic Surgery. Dr. Markmann and his highly-trained staff will meet with you and discuss your goals in detail. Together, you and Dr. Markmann will develop a tailored plan appropriate to your body and your goals. If it is determined that BodyTite is not the best fit for you, Dr. Markmann will talk you through the best options. The goal of your consultation is to ensure you are informed, confident and comfortable with all aspects of your treatment.
BodyTite vs. CoolSculpting
Many people may compare BodyTite against CoolSculpting, but these are not the same treatments. Although both treatments ultimately can result in body sculpting, BodyTite also provides significant skin tightening and fat coagulation.
CoolSculpting may be ideal for patients who aim to achieve more modest degrees of spot-reduction of exercise resistant fat deposits. With CoolSculpting, the procedure is completely non-invasive, but at reduction will take weeks or months to appear. Also, CoolSculpting doesn't tighten skin. If anything, it tends to make skin more loose.
Cost of BodyTite in Maryland
BodyTite treatments are tailored to the needs and goals of each individual patient. The cost of treatment will be provided at the end of your consultation in a customized package.
Dr. Markmann and his staff are happy to answer any questions you may have about BodyTite or any of our body sculpting treatments. Contact Metamorphosis Plastic Surgery to schedule your consultation.