HydraFacial
Conveniently located to serve the areas of Baltimore, Columbia, Ellicott City and Maryland
HydraFacial is an advanced, profoundly renewing three-phase facial. Whether you want anti-aging, anti-acne, or simply desire a healthier look, HydraFacial does it all!
We custom-tailor every HydraFacial with soothing, hydrating topicals to achieve a gentle, transformative effect that's right for you. Your skin will be smoother, clearer, and have a vibrant glow immediately after HydraFacial. Results last several weeks or more.
If you need to look your best for an event, or simply need a pick-me-up, you won't regret choosing HydraFacial!
What is a HydraFacial?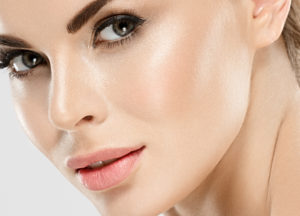 HydraFacial is a nourishing facial that achieves immediate, impressive improvement in the tone and texture of the skin. The secret to HydraFacial is Vortex-Fusion technology. Vortex-Fusion technology keeps the skin under a constant supply of nourishing serums while the HydraFacial system exfoliates dead skin and unclogs congested pores. Exfoliating treatments often leave the skin red and irritated, forcing patients to wait for days before they see the renewing benefits of their procedure. But with HydraFacial, no downtime is required! Vortex-Fusion enables our specialists to make an immediate transformation to the skin.
Every treatment is custom-tailored to the unique goals of the patient. Your skin will be doused in a healthy supply of appropriate serums and solutions throughout the stages of your HydraFacial to accomplish beautiful results!
Hydrafacial consists of three steps:
Cleanse & Peel
HydraFacial exfoliates the skin using water pressure mixed with resurfacing acids, like glycolic or salicylic acid. The HydraFacial tip will suction away the dead skin as it nourishes and exfoliates the skin with the appropriate exfoliating solution. This step is similar to a light chemical peel, but no downtime will be required!
---
Extract & Hydrate
Your HydraFacial will next target your clogged pores and other signs of congestion. Patients who have acne, large pores, or oily skin will enjoy smoother, tighter pores following treatment.
---
Fuse & Protect
The skin will be bathed in a customized blend of antioxidants and peptides designed to encourage the glowing, healthy function of your skin.
---
HydraFacial Boosts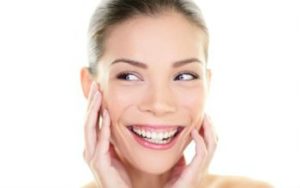 Your HydraFacial is custom-tailored to you! HydraFacial boosts are a powerful blend of skin-nourishing serums designed to optimize skin renewal. The skin will be bathed in the patient's chosen boost to achieve potent, targeted improvements.
GrowthFactor Boost
This concentration of essential growth factors will moisturize the skin and smooth away fine lines and wrinkles.
Bright Alive Boost
Ogliopeptide-68, Diglucosyl Gallic Acid, and N-Acetyl Glucosamine act to clear the complexion and rid the skin of blemishes.
DermaBuilder Boost
Octapeptides, dipeptides, and deep hydrating conditioners restore the skin to fight fine lines and brighten skin tone.
Britenol Boost
Alpha-Arbutin and Vitamin C antioxidants repair your skin to erase the effects of sun damage, blemishes, and hyperpigmentation.
Benefits of HydraFacial
HydraFacial is growing in popularity for many reasons. Our patients love HydraFacial because:
It fights acne and acne-related redness
It combats hyperpigmentation and improves skin tone
It reduces fine lines and wrinkles
It tightens and plumps the skin
It makes dry, tired skin healthy and soft again
The treatment shrinks pores
The treatment smooths skin
The treatment is comfortable
Results are immediate
Every treatment is customized to the individual
Skin is bright and glowing after HydraFacial!
The gentle procedure is safe for all skin types
Candidates
HydraFacial is a gentle way to revive your skin, reduce signs of facial aging, and prevent future acne breakouts.
HydraFacial MD is safe for men and women of all skin types. This facial is a wonderful option for patients who want to smooth, tone, detoxify, or soften their skin. If you have dry skin, fine lines, wrinkles, uneven skin tone, sun damage, hyperpigmentation, oily skin, or large pores, you are a candidate for the benefits of HydraFacial.
HydraFacial is an excellent option for people seeking a non-invasive way to resurface and rejuvenate their skin. No downtime is required after HydraFacial, making it an ideal option for patients who want to look great for a major event.
Consultation
Candidates will receive a private HydraFacial consultation with Dr. Markmann and/or Staff. He will assess your skin health and discuss your aesthetic goals with you. Once Dr. Markmann has a clear sense of the improvements you would like to make, he will custom-tailor your personalized HydraFacial treatment with you. Together, you will determine which exfoliating and nourishing serums will be applied during your HydraFacial.
Have questions? Schedule a HydraFacial consultation today!
Your Custom HydraFacial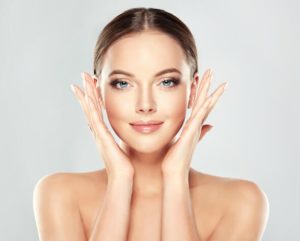 Your HydraFacial will be customized to the specific needs of your unique skin. Your skin care specialist will run the tip of the HydraFacial wand over the skin throughout the treatment. The wand will soothe and hydrate the skin with a blend of solutions using VortexFusion technology. Water pressure and exfoliating topical ointments will gently clear away dull, damaged skin. Salicylic acid or glycolic acid are frequently incorporated into this step.
Your skincare specialist will also use the HydraFacial wand to clear clogged pores. In a traditional facial, extractions can make the skin red or irritated for days. Thanks to VortexFusion, your skin stays hydrated and happy throughout the treatment. The wand suctions away dirt and toxins while simultaneously applying soothing serums to the skin.
A HydraFacial treatment session is about 45 minutes long.
The booster you receive during your HydraFacial will depend on the unique needs of your skin. The treatment will be customized based on a patient's presenting fine lines and wrinkles, blemishes, hyperpigmentation, and sun damage. Because your older skin cells have been cleared away, your newer, healthier skin becomes more radiant and nourished than ever before!
HydraFacial accomplishes multiple benefits for the skin: it exfoliates away old and damaged skin, cleanses the pores, hydrates the skin, reduces redness, and keeps the skin healthy for days with its nourishing, custom-tailored serums.
Recovery
You will be ready to return to work, your errands, or take a night out on the town right after your HydraFacial. No downtime is required!
Visible results are immediate! Patients will leave their appointment with clearer, glowing skin.
Patients are advised to limit sun exposure following HydraFacial. Practice safe sun over the week following HydraFacial. (Practice safe sun always!)
Drink plenty of water and get adequate rest each night to extend the healthy, glowing results of your HydraFacial.
Results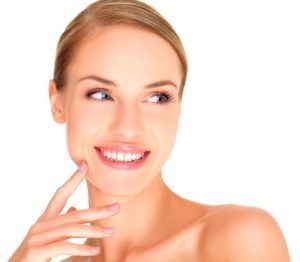 You will see the results of your HydraFacial right away! Your HydraFacial will leave your skin smooth, bright, and beautiful.
Acne, clogged pores, and wrinkles are no match for the HydraFacial. Red, discolored, and dry skin will be replaced with clear, glowing skin. Skin will be fuller-looking and be noticeably softer to the touch. Your customized HydraFacial will give you skin you can feel confident in!
The results of HydraFacial last on average a minimum of at least one week. Every subsequent HydraFacial will further improve the surface of the skin and reduce the appearance of blemishes for the long-term.
Could your skin use a pick-me-up? Transform aged, clogged, or inflamed skin into a glowing, dewy landscape, in just 30 minutes! Schedule a private consultation to learn more about the benefits of HydraFacial today.
For the best, longest-lasting improvement to skin tone and texture, Dr. Markmann recommends six HydraFacial treatments, spaced one or -two weeks apart. Some patients see the best long-term results with a monthly HydraFacial treatment. Therefore, we offer a MVP Club option for $99 per month which gives you a free facial valued at up to $130 per month as well as many other discounts.
FAQ
What is the HydraFacial good for?
HydraFacial is a gentle, comprehensive skin rejuvenating treatment. HydraFacials will reduce the appearance of acne, redness, hyperpigmentation, sun damage, fine lines, and wrinkles. This treatment will add healthy skin volume, soften the skin, and promote skin renewal. By bathing the skin in nourishing serums throughout the procedure, HydraFacial successfully exfoliates away dead, damaged skin, without any of the irritation or side effects normally associated with skin resurfacing. If you want better skin tone and texture and don't want to wait for results, HydraFacial is a gentle, effective method of skin renewal. The custom-tailored treatment delivers bright, clear skin, every time! 
How much does a HydraFacial cost?
Every HydraFacial at Metamorphosis Plastic Surgery is customized to the unique skin and goals of the patient. Once you have created your personalized HydraFacial treatment plan with Dr. Markmann, you will receive an appropriate cost breakdown. 
Can I apply makeup after a HydraFacial?
Patients can apply makeup within a few hours of HydraFacial.
Does HydraFacial make you peel?
Unlike chemical peels and laser resurfacing treatments, your skin will not peel after HydraFacial. HydraFacial is performed with FuseVortex technology. The HydraFacial tip will exfoliate the skin with water and nourishing serums, while simultaneously suctioning away dead and damaged skin cells. The exfoliation is effective but gentle. The boosters and skin-supporting topicals will heal and deeply moisturize the skin following exfoliation to guarantee skin stays smooth, soft, and glowing for the week following your HydraFacial. 

Ready for clear, glowing skin? Schedule a consult for your custom HydraFacial today!