Brachioplasty (Arm Lift)
Conveniently located to serve the areas of Baltimore, Columbia, Ellicott City and Maryland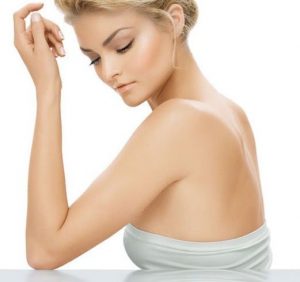 The upper arm area shoulders the weight of the world. Signs of aging, obesity, and skin laxity manifest themselves along the upper arm. Sudden weight loss can also leave the triceps and biceps sagging and lacking definition.
An arm lift procedure in the Baltimore area can unleash your slimmer, stronger self. By removing unwanted skin and contouring the shape of your arms, Metamorphosis Plastic Surgery will transform your profile. To learn how brachioplasty can benefit you, please contact us at your earliest convenience.
What Is Brachioplasty?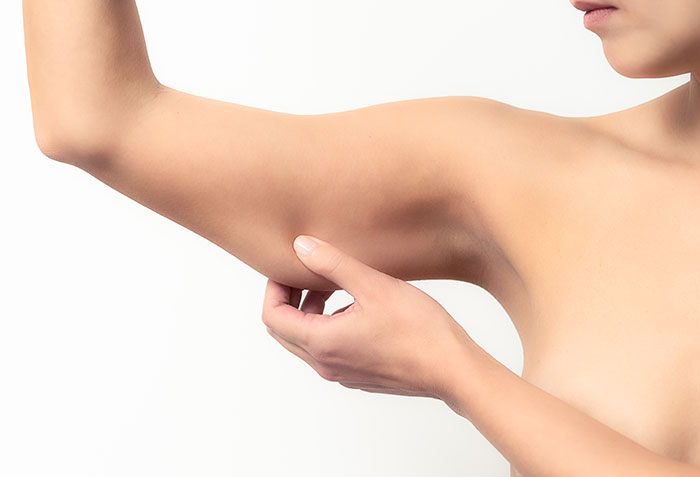 An arm lift (brachioplasty) is a cosmetic procedure that reshapes the upper arm from the underarm region to the elbow. Dr. Daniel Markmann performs this procedure to tighten and smooth the underlying supportive tissue, reduce excess sagging skin, and reduce localized pockets of fat.
To achieve the optimal shape and size for a patient's upper arm area, Dr. Markmann may incorporate liposuction into the brachioplasty process. Liposuction begins with an appropriate dose of anesthesia to ensure your comfort throughout the procedure. Dr. Markmann then makes a small incision under the arm, where it is well hidden from view. Through this incision, the doctor inserts a thin tube called a cannula. The tube delivers tumescent liquid to soften and loosen unwanted fat in the upper arms. Once the fat deposits are sufficiently numbed and sterilized, the cannula uses reverse pressure to vacuum the bulk from out of your body.
Dr. Markmann is more than just a surgeon; he is also an artist.
As he maneuvers the cannula along a patient's upper arm, he contours as he goes. This provides definition to the biceps, triceps, and shoulders. As Dr. Markmann successfully administers the liposuction phase of the brachioplasty process, he can also address the other major concern with the upper arms: excess skin. As the doctor tightens and tones the upper arm, he removes loose, sagging skin. Dr. Markmann completes his remarkable craftsmanship by skillfully suturing the upper arm skin back together. The results are truly astounding.
Before and After Photos
Benefits of Arm Lift Surgery
According to the American Society of Plastic Surgeons, brachioplasty is among the top 5 cosmetic procedures performed after significant weight loss. When a body sheds a considerable number of pounds, the skin may not be able to rebound.
One of the main benefits of an arm lift is how it tightens the skin into a shapely representation of your new body. You did the hard work to lose the weight, so you should reap the rewards!
Benefits of Brachioplasty
Reduction of upper arm bulk
Decrease in the arms' circumference
Removal of "bat wings" that hang from upper arms
Increased comfort
Better fitting clothes
Dr. Markmann provides unique benefits due to his meticulous approach to brachioplasty. It is a delicate process due to the fascia running throughout the upper arm region.[1] Fascia is the connective tissue that separates layers of fat and muscles. When a brachioplasty is performed, it must take into account a patient's range of motion before and after surgery. If a surgeon tightens the fascia too much, it will inhibit motion. If the procedure does not go far enough, the patient will be left with unwanted sagging. Dr. Markmann strikes the perfect balance to create a stunning look and spectacular feel!
Ideal Candidates
The best candidates for an arm lift are those whose weight has stabilized. If you are within 30 pounds of your ideal weight, then you may be eligible for brachioplasty. Qualified patients are women and men in good health who want to improve the shape and/or size of their upper arms. Dr. Markmann will assess your goals and needs during a custom consultation to determine the right strategy for you.
Personal Consultation Near Baltimore
What's the difference between cosmetic surgeons and plastic surgeons? How can Dr. Markmann transform your aesthetic dreams into reality? Where can you find the answers to all of these questions and more? Simple: on our blog.
We crave the opportunity to communicate our dedication to our surrounding Maryland community. And we hope that you communicate back to us! Please call 410-775-8312 to schedule a consultation at our Ellicott City location.
Preparation for Brachioplasty
During your initial consultation, Dr. Markmann will listen to your concerns and examine your upper arms. From there, he will suggest the proper cosmetic approach for you. The best way you can prepare for an arm lift is to ask questions during your consultation period and beyond. Dr. Markmann will provide detailed instructions filled with exercise, skincare tips, and dietary pointers.
You should quit smoking during the preparation period to support optimal circulation.
Arrange for a loved one to drive you to and from the procedure. Please do your best to fill any medications Dr. Markmann prescribes ahead of the date of your surgery. We want you focusing on your recovery, not busying yourself with chores.
The Arm Lift Procedure
The goal of an arm lift is to create a toned upper arm appearance. Patients undergoing brachioplasty are put under general anesthesia. The length of the incision varies, depending on how much skin and fat are to be removed. Patients who have a fairly good skin tone may only require a minor incision. However, patients who have excessively loose, hanging skin will require an incision that may run from the armpit to the elbow. The excess skin is trimmed and the underlying muscles are tightened. In some patients, the armpit will also need to be addressed and surgically tightened.
Brachioplasty is an outpatient procedure that takes an average of 2 hours to complete. If the procedure is a part of a post-weight-loss surgery, which usually involves more than one bodily region, an overnight stay may be required.
Embrace Your Recovery
After surgery, the arm is protected with a gentle compression garment. Drain tubes may be present to avoid the risk of infection and to provide continued alleviation from swelling. Patients should keep the arm elevated to promote ideal circulation.
Dr. Markmann and his attentive team will schedule a follow-up appointment to monitor your progress and celebrate your results! Please do not hesitate to call 410-775-8312 with any questions or concerns you may have.
Remarkable Results
To get a glimpse of our stellar reputation, please take a look at the glowing reviews written by past patients.
After several weeks of proper care, your arm will regain its full functionality (and then some)! Dr. Markmann not only improves the aesthetics of the upper arm; he also considers range of motion. He can tighten your look without inhibiting your movement. Looking great is wonderful, but feeling great is even better!
Complementary Procedures
It is common for arm lift patients to combine this surgery with another procedure. This is sometimes referred to as an upper body lift and may include liposuction, abdominoplasty (tummy tuck) and breast surgery (breast lift).
During your tailored consultation, we will discuss each surgery and recommend the right course of action for you. Dr. Markmann can determine which of these procedures can be done simultaneously and which should be reserved for another time.
Cost of Arm Lift in Baltimore
Aesthetic surgery is not a "one size fits all" undertaking. Each procedure should be contoured to your physique and crafted to your desires. For these reasons, the price of your brachioplasty will be unique to you. It depends on the extent of your skin laxity, the duration of the surgery, and the specifics of your cosmetic goals. To discuss all of the above, please contact Metamorphosis Plastic Surgery, and be sure to check our financing page for help.
FAQ
SHOULD I GET AN ARM LIFT OR LIPO?
This depends on the amount of loose skin that is present. Patients who lose a significant amount of weight generally need the skin removed in order to attain a positive result. In fact, many times, arm lift patients do not even need liposuction because there's no excess fat to be removed. On the other hand, patients who have relatively good skin elasticity may only need liposuction or minor tightening.
DOES AN ARM LIFT LEAVE SCARS?
Any patient who undergoes an operation where skin is excised and incisions are made must understand that scarring is a part of the procedure, including brachioplasty. Doctors will make an effort to ensure that the scar will be as minimal as possible. For post-surgery care, topical ointments to assist in scar healing will be prescribed. It is also recommended that patients avoid sun exposure during the first year to protect the incisions from any additional discoloration. 
Most patients believe the benefits of a more toned arm overweigh the worry of scars.
HOW DOES BRACHIOPLASTY CONTOUR THE ARMS?
An arm lift is performed to remove hanging skin and fat. The only way to build actual muscle is through strength training. Following surgery, once the arms are fully healed, patients can begin weight training if they wish to do so. This is a great way to add shape to the arms by toning and strengthening them. Patients should maintain a healthy lifestyle that includes diet and exercise in order to avoid a recurring weight gain, which could compromise the surgical results.
References
Lockwood, T. (1995). Brachioplasty with superficial fascial system suspension. Plastic and Reconstructive Surgery. 96(4):912-920. DOI: 10.1097/00006534-199509001-00022
Richards, ME. (2001). Minimal-incision brachioplasty: a first-choice option in arm reduction surgery. Aesthetic Surgery Journal. 21(4):301-310. DOI: 10.1067/maj.2001.117695.