Mommy Makeover
Conveniently located to serve the areas of Baltimore, Columbia, Ellicott City and Maryland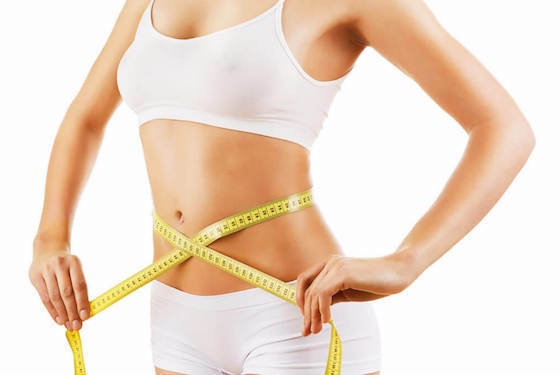 Pregnancy can take a toll on a woman's body. Luckily, women today are proving they can still look and feel young through a transformation known as a "Mommy Makeover."
This surgery combines multiple procedures including fat removal, skin lifting and tightening for the breasts and abdomen, using techniques designed to correct the physical effects of childbearing. Candidates for this surgery are women who cannot achieve their pre-pregnancy physique with diet and exercise alone. Simply put, they are not able to "fix" certain body parts on their own. This procedure is tailored for each patient, but commonly involves the breasts, abdomen and often the vaginal region.
What is a Mommy Makeover?
The Mommy Makeover procedure is uniquely tailored to each patient depending on what body part they want to improve. In most cases, the breasts and tummy are addressed together (though not always). The conditions addressed during surgery and the surgical technique used will vary.
Breast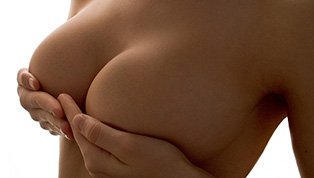 Conditions caused by pregnancy: Loss of volume and/or breast tissue, sagging and/or drooping, excess skin (ptosis), breasts that have become too large
Surgeries to consider: Breast Augmentation, Breast Lift, Breast Augmentation with a Lift, Breast Reduction surgery
Abdomen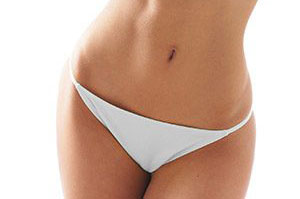 Conditions caused by pregnancy: Excess fat and/or persistent bulge in the abdomen, muscle separation, sagging or loose skin, stretch marks and other unsightly skin irregularities
Surgeries to consider: Tummy Tuck (Abdominoplasty), Liposuction of the abdomen

Lower Body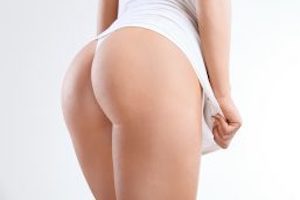 Conditions caused by pregnancy: Sagging skin and excess fat in the buttocks, hips and thighs
Surgeries to consider: Lower Body Lift, which includes skin tightening of the buttocks, hips and thighs.  Liposuction and Brazilian Buttocks Lift are also options to contour and refill the buttocks.   
Before and After Photos
Benefits
The main advantage of a Mommy Makeover is that the surgery restores your confidence.  You can look and feel your age again with rejuvenating procedures performed by a skilled surgeon.
Dr. Markmann has been voted Top Plastic Surgeon in Baltimore, Maryland for the past 4 years in a row. He is well-experienced and has an eye for detail. His steady hand has allowed him to sculpt and transform many women's bodies. You know you are in good hands with Dr. Markmann! 
You can read more about our office by checking out our blog.
Candidates
Ideal candidates are women who do not smoke and are content with the size of their family. These ladies will be unhappy with the size and shape of their abdomen and breasts. 
Many women who have given birth find that even with rigorous workout routines and diets, they cannot restore the tight, smooth curves they had before pregnancy. This is where we can help! A tummy tuck will repair abdominal muscles and restore a flat stomach. Whereas breast augmentation can enhance the size, shape, and position of the breasts and nipples. Restore a voluptuous appearance with a Mommy Makeover!
Personal Consultation
During your consultation with Dr. Markmann, you will be informed of the different procedures included in a Mommy Makeover. The doctor will inform you of the techniques performed for each surgery and show you before and after photos of past patients. We want you to visualize just how impacting this procedure is!
Dr. Markmann takes each patient's health seriously.
A large part of this meeting will be spent learning about your health history and examining your treatment areas to ensure you are an ideal candidate. We encourage you to take this opportunity to voice any questions or concerns you might have about the surgery.
Once Dr. Markmann confirms you are a great candidate for a Mommy Makeover, the two of you will customize your surgery. A treatment will be decided on and appointments will be scheduled. If you have any last-minute questions, reach out to our office! We are here to help.
Preparation
In your consultation, Dr. Markmann will provide you with instructions on how to prepare for the different surgeries. Some of this information may differ based on the surgery but generally you will need to:
Fill and pick-up prescriptions
Arrange rides to and from the appointment
Take time off from work
Prepare meals in advance
Designate an area of your home where you can recover
Arrange for someone to stay with you the first few days of at-home recovery
Fast about eight hours before the surgery
Following the instructions Dr. Markmann provides you with is very important to your health, safety and desired outcome. Preparation is the foundation of a smooth surgery and recovery. 
Procedure
All mommy makeovers are performed under general anesthesia in an accredited surgical facility. Depending on how many techniques are combined, the surgery could last multiple hours. It is common for patients to have a short hospital stay with this surgery.
Dr Markmann performs the vast majority of his surgeries at NorthWest Hospital, where all patients have the opportunity to spend the night in a private room.  This way you have access to better pain medications, better anti-nausea medications, and better antibiotics, all of which makes your surgery much safer! 
Recovery
Most women will require about 3 weeks to recover if having a tummy tuck, but many will be able to return to work within 2 weeks.
If you are having just liposuction along with a Breast Lift, Breast Reduction or implants, most patients only take off 1-2 weeks. However, recovery times differ for each patient. Our goal is to set you up for a comfortable and healthy recovery. Detailed instructions will be provided to keep you informed on what to expect after each procedure and what is needed to achieve an optimal outcome. 
Follow-up appointments are important. These meetings allow Dr. Markmann to not only inspect incisions and remove stitches and drains, they are also a time for you to ask any and all new questions you have.
Results
The results will reveal themselves in multiple stages as the breast implants settle into their natural placement, your abdomen heals and the body adjusts to skin tightening. Your incisions will heal over the next few weeks and any resulting scars should be cared for as instructed by Dr. Markmann. 
It generally takes a full year for all of the changes to reach their final appearance. The results achieved are long-lasting! Your body will appear more curvaceous.
To keep your appearance fit for years to come, eat healthy and live an active life. A consistent weight is your best tool for maintained results. 
Complementary Procedures
A Mommy Makeover can include many different procedures. We believe mothers deserve to be pampered! Treatments and procedures that women often combine with their Mommy Makeover include:
Labiaplasty
Labiaplasties are often pursued for cosmetic and practical reasons.
Pregnancy and birthing a child often affect the appearance of the external genitalia. The Labia Majora often reduce in size or volume, becoming more wrinkly, whereas, the Labia Minora often stretch or grow in size. This change in size can lead to asymmetry and discomfort. An extended or enlarged labia may get caught in clothing, get pinched when sitting down and often causes self-consciousness. Some women may even shy away from intimate settings because the labia interferes with sexual pleasure. This procedure will reduce excess tissue and help your outer genitalia appear neat and tight.
Dr. Markmann performs labiaplasties with great skill and will help you determine if this surgery is right for you in a discreet and professional setting. It's your body and we want you to be proud of it.
Facial Rejuvenation
We offer many cosmetic procedures that will restore a youthful appearance to your face.
These procedures include a facelift, neck lift, rhinoplasty and many more. A Mommy Makeover will transform your body: to dramatically improve your face discuss your options with Dr. Markmann for a comprehensive change!
We also offer facial fillers for minimally-invasive facial treatments. Bellafill and Facetite and Morpheus (Radio Frequency Microneedling) can be performed in office and will augment and tighten the skin of your face. If you are interested in facial rejuvenation but do not want to undergo cosmetic surgery, we provide these options just for you!
Skin Care Treatments
For women looking to enhance the health of their skin, we offer a large array of skin care treatments. These treatments include Botox, hydrafacial, laser skin resurfacing and much more!
We even offer laser hair removal so you can have baby soft skin! Skin care treatments will let you leave our office with a healthy, natural glow.
If you are interested in combining your Mommy Makeover with any of the treatments listed above, let us know! We want to make sure you feel like a whole new person after your treatment.
How Much Does it Cost For a Mommy Makeover?
At Metamorphosis Plastic Surgery in Maryland, Baltimore, we customize our patients' procedures so that their natural beauty is enhanced. Our goal is for our patients to leave our office feeling confident and beautiful. 
Each procedure is hand-tailored, causing there to be differences in procedure prices. Dr. Markmann will go over a cost breakdown with you during your consultation. If you are interested in learning about cost estimates or want to schedule your consultation, give our office a call at (410) 943-2413. You can also schedule a consultation on the website by clicking here.
Mommy Makeover FAQ
What is included in a Mommy Makeover?
A Mommy Makeover may include breast augmentation, breast lift, breast reduction, tummy tuck, liposuction, and/or skin tightening. This procedure is what you make of it! Together, you and Dr. Markmann will create a procedure plan that addresses your problem areas and helps accent your feminine and youthful curves.
Is a Mommy Makeover safe?
There are always risks to consider when contemplating any surgery. When procedures are combined, those risks can increase. Therefore, it is important to find an experienced cosmetic surgeon who is skilled in performing multiple procedures in one sitting. Dr. Markmann regularly performs combined surgeries, which is why he performs the majority of his surgeries at a local hospital where his patients can spend the night.  This minimizes many of the risks. Ultimately, a combination procedure can have numerous benefits, including only having to undergo surgery once — which means only one recovery, less time off work and one fee.
What if I get pregnant after the procedure?
In a perfect world, women would wait to have a mommy makeover until after all pregnancies have been completed so the surgical results are not compromised. Generally, any body part that has been lifted or tightened would be at risk for stretching out if a subsequent pregnancy were to occur.
Will a Mommy Makeover remove stretch marks?
If stretch marks exist on an area of the body (i.e. breast, tummy, etc.) that is going to be lifted and tightened, they may be removed when the excess skin is trimmed away. For any stretch marks left behind, as well as any other skin irregularities that may exist, there are skin-rejuvenating techniques that can help fade and remove these imperfections.
Will I have scars after a Mommy Makeover?
Scarring will occur with almost any cosmetic procedure. However, every effort is made to place and close the incisions carefully so that scarring is minimized. Scarring eventually fades into faint lines and can be concealed by undergarments and bathing suits. Most patients feel that the physical results following a mommy makeover far outweigh the scarring left behind.
* All information subject to change. Images may contain models. Individual results are not guaranteed and may vary.