Microdermabrasion
Conveniently located to serve the areas of Baltimore, Columbia, Ellicott City and Maryland
Microdermabrasion is a simple, safe, in-office facial rejuvenation procedure that smoothes surface irregularities and wrinkles, providing a fresher, more youthful visage. This minimally-invasive technique induces a controlled injury on the skin with tiny abrasive crystals, which results in a smoother skin texture. This technique encourages skin cell turnover and reduces the appearance of lines, wrinkles, and scars. As a widely available and well-established skin resurfacing technique, it's one of the most common nonsurgical cosmetic procedures in the United States. (1)
beauty goals! Alongside an extensive list of other non-surgical skin care procedures, board-certified plastic surgeon Dr. Daniel Markmann offers effective microdermabrasion treatments to men and women in Baltimore, Columbia, Ellicott City, and beyond. To book your personal consultation, call (410) 465-3600 or inquire with us online about our services.
About Microdermabrasion
Microdermabrasion is a form of exfoliation. The purpose of an exfoliant is to break the bonds between living and dead skin so that the new skin underneath can flourish. The smaller the exfoliant particles, the smoother the skin's surface can become. In microdermabrasion, the ultra-fine crystals used in the procedure are usually made of aluminum oxide, or corundum, as it is sometimes known. With properties that make them comparable to the strength of diamonds, these crystals do not break apart or dissolve, but instead remain intact, "blasting" the area to reinvigorate your skin.
Benefits of Microdermabrasion
A microdermabrasion skin resurfacing treatment has multiple beauty benefits. It has been proven as an effective acne scar treatment, showing clinically significant improvement in skin texture. (2) It can also:
Reduce the appearance of wrinkles
Even out skin tone
Resolve hyperpigmentation
Improve the appearance of non-acne scars
Ease the appearance of melasma (also known as "the mask of pregnancy")
Patients can usually see and feel the effects of their treatment right after it is completed, and go home straight afterwards! In addition, it is such a straightforward procedure that it can usually be completed in under an hour.
Candidates
Good candidates for microdermabrasion generally fall into two main categories. Some patients who have photoaged skin, visible facial wrinkles and lines, and dull skin tone, may seek microdermabrasion to address age and environment-related skin conditions. Other patients, who suffer from acne vulgaris and have noticeable scarring, may benefit from microdermabrasion as a non-surgical option to reduce the appearance of these skin irregularities.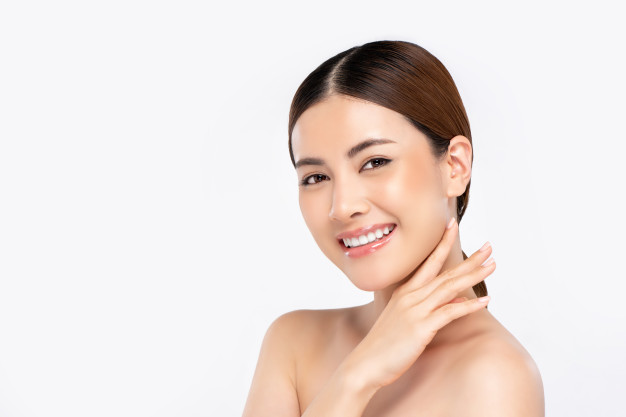 Patients With Darker Skin Tones
Although energy-based skin treatments are also a very effective way to resurface the skin, they may cause unwanted side-effects in darker-skinned patients such as hyper- or hypopigmentation (skin discoloration). However, microdermabrasion is safe for all skin tones and types!
Patients with the following conditions may need to seek a different solution for their facial rejuvenation needs. Microdermabrasion treatments are not suitable for patients who:
Have an active cold sore breakout
Have rosacea (red, sensitive flare-ups)
Are on, or have recently been on isotretinoin
Have an active skin breakout or broken skin
Are diagnosed with moderate to severe inflammatory acne
Have recently had a chemical peel
Arrange a personal consultation to see if microdermabrasion is a good fit for your needs. Contact our offices at (410) 465-3600 to schedule an appointment.
Personal Consultation
Your personal consultation at Metamorphosis Plastic Surgery will give you the chance to discuss your beauty aspirations in a one-on-one setting. If you are a new patient, we will ask you to fill out a brief intake form, then talk with you about the area(s) you would like to treat. We will thoroughly examine the area in question to see if microdermabrasion will suit your needs. Once your consultation is over, we will schedule a day for your procedure.
While you wait, please check out Dr. Markmann's blog to keep up with the latest in skin care and other exciting aesthetic treatments!
Preparation
Preparing for microdermabrasion is simple! Before your procedure, please make sure you do the following things:
Stay out of the sun where possible
Do not use depilatory products or waxes
Stop using other exfoliating products in the week before your session
Procedure
All procedures begin with cleansing the area, so it is ready for treatment. The microdermabrasion device propels minute aluminum oxide crystals with a specialized handheld vacuum system.
This induces a controlled epidermal injury to "polish away" the outermost layer of the skin and promote healing skin renewal. This procedure bears some resemblance to a chemical peel, however, chemical peels use a caustic solution that is applied directly onto the skin. Microdermabrasion and dermaplaning can be performed together in the same setting, depending on your individual requirements. 
The dermaplane technique is performed first. The technician removes the outermost layer of dead skin with a surgical blade. Then, a Microdermabrasion is performed. Following this procedure, soothing ointment will be applied onto the face. Some patients will require multiple visits to achieve the most successful results.
Recovery & Results of Microdermabrasion
In the period straight after your microdermabrasion, you may experience some temporary discomfort. The feeling can be likened to that of a sunburn. It will initially appear pink, but this will dissipate in the coming days. Patients usually see complete healing between 7-10 days from their treatment date. Please follow these directions after your microdermabrasion procedure:
Wait 24 hours before applying makeup
Avoid direct sunlight for at least a week
Wear SPF 30+ sunscreen
Use a gentle moisturizer liberally
Come to see us in person or schedule a virtual consultation at Metamorphosis Med Spa!
Corresponding Procedures
Chemical Peel
A chemical peel is an alternative skin resurfacing treatment to microdermabrasion. The chemicals used in the procedure can be tailored to your individual skin qualities. Chemexfoliation removes the topmost layer of rough, dead cells. Impurities and discoloration in the superficial layers of the epidermis are removed to reveal smoother, even-toned skin in the face and neck. Patients can choose a light, medium or deep peel to renew their facial aesthetics.
HydraFacial
This facial rejuvenation procedure is a 3-step, non-surgical option to refresh and revitalize your skin. The HydraFacial cleanses, exfoliates, then infuses the skin with customizable boosters containing essential growth factors, amino acids, and vitamins. It's a great option for patients who want to smooth, tone, detoxify, or soften their skin without granular exfoliation. It's a gentle but effective alternative to microdermabrasion.
Oxygeneo
Oxygeneo is a 3-in-1 skin revitalization treatment. Dr. Markmann uses microdermabrasion, chemical peel, and an oxygenating facial to restore a softer texture and brighter skin tone. With no downtime, this gentle treatment uses patented NeoBright gel that specifically targets dark spots, hyperpigmentation, and acne.
Take a look at what's new at the Metamorphosis Med Spa! You can also follow us on Facebook, Instagram, and YouTube for further information, photos and videos of the procedures we offer. If you're interested in plastic surgery and med spa treatments, be sure to read our blog articles!
Cost of Microdermabrasion in Baltimore
Your microdermabrasion procedure may vary in cost according to your beauty needs and goals. You can discuss this and the finer details of your treatment at your individual consultation. Please check our financing page for our financing options.
FAQ
Can microdermabrasion remove freckles?
Patients dissatisfied with freckled skin should seek a different form of treatment. Although in some cases the appearance of freckles can be reduced with a microdermabrasion treatment, it is not designed for this purpose. Please speak to your clinician for more details.
What is the best skin resurfacing treatment for fairer skin?
Although there is no one treatment that is "better" for fairer skin, microdermabrasion can be a good choice. It is recommended as an effective skin resurfacing procedure for patients of all skin types.
What's the difference between dermaplaning and microdermabrasion?
Although they have similar names, dermaplaning and dermabrasion are two different cosmetic exfoliation techniques that can be used in the same procedure to resurface the skin. Microdermabrasion involves introducing small abrasive crystals to the area of treatment with a special instrument. In contrast, dermaplaning involves manually scraping the dead skin cells and debris that cause pore blockages, dull tone, and blemishes with a sharp surgical blade. Both are effective strategies to reduce the appearance of skin irregularities and can be combined to address a wide variety of skin ailments.
References
Shah, M., & Crane, J. S. (2020). Microdermabrasion. PubMed; StatPearls Publishing. https://www.ncbi.nlm.nih.gov/books/NBK535383/
Gozali, M. V., & Zhou, B. (2015). Effective Treatments of Atrophic Acne Scars. The Journal of Clinical and Aesthetic Dermatology, 8(5), 33–40. https://www.ncbi.nlm.nih.gov/pmc/articles/PMC4445894/#__sec2title
Shah, M., & Crane, J. (2021). Microdermabrasion. StatPearls. https://www.statpearls.com/ArticleLibrary/viewarticle/25105