Bellafill Facial Filler
Conveniently located to serve the areas of Baltimore, Columbia, Ellicott City and Maryland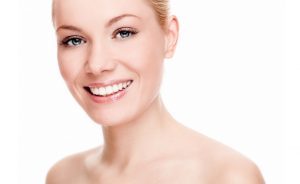 Bellafill is a dermal filler approved by the FDA to improve the appearance of deep smile lines on the face as well as acne scarring. Both issues can cause insecurities in patients, but Bellafill can provide long-lasting, beautiful results.
On one end of the spectrum, there are reminders of your past; the acne scars you may feel like you'll live with forever. On the other end is the deep folds caused by age, which may add to a patient's frustrations with their face. Bellafill is designed to address both issues and the results last longer than any other dermal filler on the market.
Board-certified plastic surgeon Dr. Daniel Markmann is trained in the best Bellafill practices to provide his patients with top-notch care and results. Choosing a trained service provider who is also a plastic surgeon has many benefits beyond peace of mind! Find out how Dr. Markmann and the team at Metamorphosis Plastic Surgery in Ellicott City, MD can help you address what's causing you frustration. Call (410) 465-3600 or fill out our contact form to get started.
And, be sure to follow along on Dr. Markmann's blog so you will be the first to know about the latest cosmetic treatments. 
About Bellafill
Bellafill works in two ways:
The collagen base immediately adds volume and structure to the skin; this gives an immediate improvement in the appearance of wrinkles or acne scars as soon as it's injected. Bellafill contains PMMA (polymethyl methacrylate) microspheres that are suspended in a collagen gel. Once injected, the collagen gel immediately reduces the look of smile lines.
Your body will use the microspheres to create a "scaffold" for your own natural collagen to develop over time. Collagen counteracts wrinkles, resulting in soft, natural-looking results that can last up to five years!
The Bellafill injection contains bovine collagen, which helps to raise the area injected and then disappears over the course of 1-3 months. As this temporary collagen disappears, the patient's permanent collagen is produced to replace it. Studies have shown that most of the initial resolution of wrinkles or other defects will be long-lasting thanks to the production of new collagen replacing what was injected.
What is PMMA?
For over three decades, PMMA has been used in dentistry and medicine. In fact, it is often left in the body without any harmful side effects or allergies. [1] The other two parts of Bellafill, bovine collagen, and lidocaine are also safely used in cosmetic treatments.
Although irregularities are uncommon, they have been reported, but no more often than any other filler substances. Because this is a semi-permanent procedure, who you choose to be your injector is the most important factor in achieving desired results; Bellafill injections should not be done at an unregulated medspa. Rather, it requires training and you will benefit from receiving your injections from someone with more experience like Dr. Markmann.
How is Bellafill Different From Other Fillers?
Bellafill is unique among dermal fillers because it provides both immediate and long-term results. Unlike other products on the market, it doesn't use hyaluronic acid as a base. Instead, it relies on PMMA microspheres to provide lift and collagen for a firmer, longer-lasting result. It is also the only dermal filler approved by the FDA to treat both wrinkles and acne scars for up to five years!
While many patients opt for hyaluronic acid fillers because it is naturally absorbed by the body, Bellafill provides a more permanent solution for wrinkles and acne scarring.
What Can Bellafill Treat?
Bellafill can:
Smooth away deep nasolabial folds (smile lines)
Improve the appearance of moderate to severe facial acne and chicken pox scars
Improve under-eye hollows
Fill in marionette lines
Help with rhinoplasty touch-ups
Improve chin augmentations
Bellafill is a safe and effective soft tissue dermal filler that can provide long-lasting results. [2] If you are looking for an effective way to address deep smile lines or acne scars, Bellafill may be the right option for you. Be sure to talk to Dr. Markmann about your treatment options when you schedule your consultation.
What are the Benefits of Using Bellafill?
Some patients who seek out dermal fillers want results that will only last for a short period, like hyaluronic fillers. Other patients want long-term results that only surgery can achieve. But if you are looking for a minimally-invasive, long-term solution, then Bellafill is a perfect choice. The main benefits of using Bellafill are:
Immediate and long-lasting improvement in the appearance of wrinkles or scars
Results that can last up to five years
Non-surgical treatment of acne and chicken pox scarring
Safe for all skin types
Minimal side effects and no downtime
If you are considering Bellafill injections, make sure to speak with an experienced doctor like Dr. Markmann about your treatment options. He can help you determine if Bellafill is the right choice for you.
Candidates for Bellafill
Bellafill can be used in multiple areas of the face to reduce the appearance of wrinkles and acne scars. You must be over 21 years old and have realistic expectations for what Bellafill can do for you. Those with autoimmune diseases or other serious medical conditions like rheumatologic and thyroid disease may not be suitable candidates, so it's important to disclose any relevant information when you discuss your treatment plan with Dr. Markmann.
Personal Consultation
The consultation may seem like a formality, but it is an essential step of the process. During your appointment with Dr. Markmann, he will assess the areas you want to be treated and discuss your expectations for the procedure. He will make sure that Bellafill is right for you, as well as recommend other treatments that may be more suitable depending on your goals.
The consultation is also a good opportunity to ask questions and get an idea of what to expect during the procedure. Dr. Markmann will explain the treatment process in detail and answer any concerns that you may have. Your comfort and safety are our top priorities, which is why we take the time to make sure each patient has all the information they need to make an informed decision.
We understand that taking the first step toward treatment can feel overwhelming, but with Dr. Markmann's expertise and years of experience, you can be sure that your results will be natural and beautiful. Schedule an appointment today to start your journey toward a more youthful-looking complexion!
Preparing for Treatment
Take the following precautions before your Bellafill appointment:
Avoid drinking alcohol or taking certain medications, such as aspirin and ibuprofen
Inform Dr. Markmann of any allergies you have
Let Dr. Markmann know if you are pregnant or nursing
Although we will make sure to fully prepare you for your treatment, if there is anything you feel uncomfortable with or have any questions about, please let us know. We are here to help you achieve the best possible results.
At Metamorphosis Plastic Surgery, we provide quality care that is tailored to your individual needs. With a combination of knowledge, skill, and experience, Dr. Markmann and his team will ensure that your Bellafill treatment is safe and successful. Contact us today to learn more about this revolutionary anti-aging solution!
The Procedure
After numbing the area with a topical anesthetic, Bellafill is injected to lift the sunken area(s) of the face and restore it back to normal skin level. The injection process typically takes less than half an hour.
Once your injections are in place, Dr. Markmann will massage the area to ensure that the filler is evenly distributed.. Under your skin, the filler is quickly integrating with the surrounding tissues, so you can expect to see results immediately that will continue to improve over time.
Recovery After Bellafill
Immediately after your treatment with Bellafill, you may experience some redness and swelling in the area that was injected. Bellafill treatments are rarely associated with discomfort, however, some mild stinging may occur for a day or two post-treatment and can be managed with ice packs and over-the-counter medications. Make-up can be applied on the day of treatment.
What are the Results of Bellafill Dermal Injections?
The results of Bellafill can be seen immediately after treatment and last up to five years. Because the microspheres create a "scaffold" for your own collagen to develop over time, you may see continued improvement in wrinkles as your collagen builds up to its full potential. You will also notice a reduction in scarring as the filler plumps and smoothes out your skin.
But the real results will be apparent when you experience a newfound confidence in your appearance and the compliments that come with it!
If you want to look younger, fill in deep smile lines, improve the results of a rhinoplasty or chin augmentation, or fill in facial scars, contact us today to learn more about Bellafill. Our experienced and knowledgeable team is prepared to answer any questions you may have and work with you to achieve beautiful results and feel confident in your skin.
Schedule an appointment today and take the first step toward a more youthful complexion. We look forward to helping you improve your skin, boost your confidence, and enjoy life again!
What is the Cost of Ballafill in Ellicott City, MD?
The cost of Bellafill depends on the number of syringes used, which is based on the size of the area needing treatment. The overall cost can be discussed with Dr. Markmann during your consultation.
At Metamorphasis Plastic Surgery we proudly provide quality care at a price that fits within your budget. Contact (410) 465-3600 to get started on your journey of aesthetic metamorphosis. We look forward to helping you look and feel amazing. Call today!
References
Zafar MS. Prosthodontic Applications of Polymethyl Methacrylate (PMMA): An Update. Polymers. 2020;12(10):2299. doi:10.3390/polym12102299
Solomon P, Ng CL, Kerzner J, Rival R. Facial Soft Tissue Augmentation With Bellafill: A Review of 4 Years of Clinical Experience in 212 Patients. Plastic Surgery. 2020;29(2):98-102. doi:10.1177/2292550320933675