Morpheus8
Conveniently located to serve the areas of Baltimore, Columbia, Ellicott City and Maryland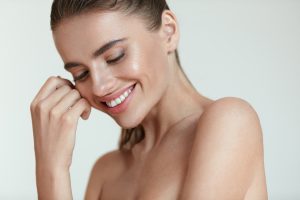 Have you noticed that the skin on your face and body is looser than it used to be? If your skin is showing signs of aging or damage, including wrinkles, fine lines, acne scars, or stretch marks, you may be a good candidate to tighten and sculpt your skin with Morpheus8.
Morpheus8 is a minimally-invasive way to contour fat and skin on the face or body. By combining the deep dermal rejuvenation of microneedling with targeted Radiofrequency energy application, Morpheus8 virtually erases age and damage from the skin to achieve a much tighter, more youthful appearance.
Morpheus8 is often performed on the face, but it is also an effective way to tighten and sculpt almost any area of the body. The treatment also reduces scars, large pores, sun damage, and wrinkles.
Are you struggling with skin laxity, stubborn fat, or skin aging? Call the helpful staff at Metamorphosis Plastic Surgery to learn more about your rejuvenation options today.
What is Morpheus8?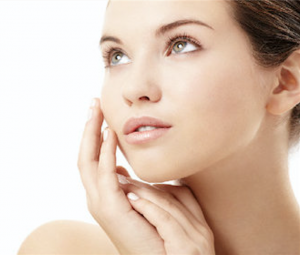 Morpheus8 by InMode is a contouring treatment designed to sculpt and tighten adipose fat and skin tissue. Dr. Daniel Markmann performs Morpheus8 to achieve impressive contouring of both the face and body. This advanced treatment platform combines Microneedling with targeted application of Radiofrequency Energy to shape a patient's adipose fat and skin, as well as achieve significant dermal tightening.
Morpheus8 has shown to promote healing of scars and sun damage, tighten skin, add youthful volume, and smooth away lines and wrinkles. This is an excellent minimally-invasive skin rejuvenation option for patients seeking to fight signs of aging on their face and/or body.
Morpheus8 can be performed alone or combined with InMode FaceTite for slim, tight, sculpted results.
The Science
When our skin is young, it is supported by a healthy supply of collagen, hyaluronic acid, and elastins. As we age, unfortunately, our body produces less collagen. Skin volume and elasticity diminish. With less collagen, wrinkles form, and skin begins to sag!
Morpheus8 is an impressive advancement in facial and body contouring. The treatment combines microneedling and RF energy to stimulate collagen production, sculpt fat and tissue, and tighten the skin.
Morpheus' use of both microneedling and RF energy has proven highly effective at not only shaping but also resurfacing and rejuvenating the appearance of the skin itself.
Microneedling, with or without RF application, is a highly effective treatment for skin resurfacing and renewal. The microlesions created by the microneedles telegraph the skin to heal while leaving as much of the surrounding tissue untouched. The needles used during a Morpheus8 treatment are slimmer than those used during tradition microneedling, which allows them to penetrate the skin gently and cleanly. The length of the needles on the Morpheus8 handpiece are adjustable, which allows Dr. Markmann to reach the levels of the dermis responsible for collagen production and healthy skin function.
Morpheus8 administers radio frequency energy to a patient's skin and adipose tissue during the microneedling treatment. Radiofrequency energy has proven highly effective at stimulating the production of collagen in our skin.
With renewed collagen production, the skin will become fuller and begin to heal itself of past damage. Radiofrequency energy has also shown to safely heat and tighten skin and subcutaneous tissue. The results are tighter, clearer skin.
Patients see a major reduction in wrinkles, jowls, scars, stretch marks, and other skin irregularities!
What Are The Benefits of Morpheus8?
Morpheus8 can make pronounced, impressive improvements in the contour and appearance of patient's skin.
Benefits of Morpheus8 include:
Major improvement in skin laxity. Tighten skin on the face and body.
Slim and reduce the appearance of adipose tissue, including stubborn fat that commonly forms along the neckline.
Rejuvenate skin's healthy collagen production
Reduce fine lines and wrinkles for a smooth, youthful look
Diminish acne scars
Improve sun damage
Improve stretch marks
Reduce the appearance of large pores
Short recovery
Minimal redness following procedure
Cutting-edge technology means there is little to no thermal damage to the dermis, unlike other treatments which use RF, Ultrasound, or Laser energy
Can be combined with InMode Fractora or FaceTite for ideal, slim results!
Areas Treatable with Morpheus8:
Face
Chin and neck
Chest
Arms
Stomach
Thighs
Buttocks
Any part of the body experiencing skin laxity, stretch marks, scarring, or other signs of skin damage and aging
About Embrace RF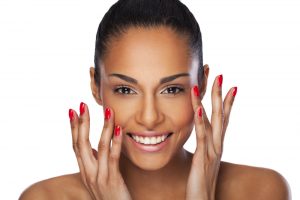 Patients who are interested in a slimmer, tighter facial contour may be good candidates for an Embrace RF treatment. Embrace RF combines Morpheus8 with InMode's FaceTite.
FaceTite is a minimally-invasive method of slimming and sculpting the neck, jawline, and lower face. FaceTite can also be performed to lift the forehead. FaceTite uses a slim internal cannula and external arm to apply controlled RF energy to adipose tissue, melting fat for gentle removal. Targeted RF energy tightens the dermis and contours the face into a more youthful appearance.
When FaceTite is combined with Morpheus8, patients see a remarkable improvement in skin laxity, fine lines, and wrinkles, as well as a major reduction in the appearance of their scars, stretch marks, and sun damage.
Following FaceTite with Morpheus8, the treated area is not only tighter but slimmer, thanks to the safe, gentle elimination of unwanted fat.
Downtime after FaceTite is minimal. Most patients are able to get back to work within a few days of their treatment. Patients receive FaceTite with Morpheus8 comfortably with local anesthetic.
Morpheus administers RF energy to the skin through a small cluster of microfine pins. The pins and targeted radiofrequency penetrate to the depths of the dermis necessary to promote skin healing and rejuvenation of collagen production within the skin. Morpheus reduces the appearance of scarring, including acne scars, and hyperpigmentation, as well as fine lines and wrinkles. Skin looks more tight, vibrant, and youthful.
An Embrace RF treatment with Facetite and Morpheus8 will improve both the tone and contour of your skin, taking years off your appearance!
Is Morpheus8 Right for Me?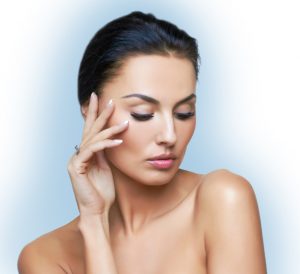 If you have loose or sagging skin on your face, neck, or body, you may be a good candidate for Morpheus8. Men and women who have scarring, sun damage, stretch marks, hyperpigmentation, fine lines, wrinkles, large pores, or who are unhappy with their skin's dull appearance are good candidates for Morpheus8.
Morpheus8 is an ideal tightening and contouring solution for patients who are experiencing a moderate amount of facial aging but do not have the need for a more invasive procedure, like a facelift. For example, patients who have developed jowls and sagging skin on their neck can restore a slim, tight look with Morpheus8. Candidates should still have a moderate degree of healthy skin laxity in order to see full benefits from Morpheus8.
Morpheus8 is also a good option for patients who have received a cosmetic procedure, like a facelift, and would like to extend the life and lift of their results.
Your Consultation with Dr. Markmann
Dr. Markmann tailors every treatment to his patients' goals for their appearance.
We invite you to ask any questions you may have about Morpheus8 or any other rejuvenating procedures during your private consultation with Dr. Markmann. It is important to Dr. Markmann and his highly-trained team that you feel confident and comfortable before making any decisions on a cosmetic treatment option.
Your treatment plan will be a curated ideal of your desired outcomes, unique needs of your skin, and natural physique.
After Dr. Markmann has examined your skin and discussed your medical history with you, he will suggest a tightening and contouring solution that is right for you. The recommended treatment will depend on the degree of aging, damage, and weight gain the patient would like to address.
If you would like to learn more about how you can rejuvenate your face and body with Morpheus8, call Metamorphosis Plastic Surgery to schedule a private consultation today.
Morpheus8: Real Results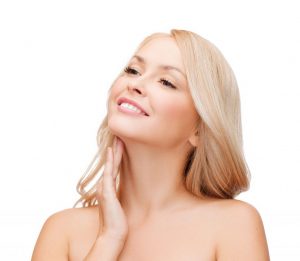 Smooth away wrinkles and fine lines with a single Morpheus8 treatment. Morpheus8 will reduce the appearance of scars, age and sun damage, large pores, and stretch marks. A treatment with Morpheus8 will promote collagen production, adding youthful volume and radiance that will last for months following your procedure.
Thanks to Morpheus8's advanced application of RF energy, Morpheus can do more than tighten: it will contour your skin and tissue to achieve a smoother, more flattering shape of your face, chin, neck, arms, or any area you would like to rejuvenate to a more youthful appearance.
Restore your skin's glow. Add youthful, tight fullness. Contour your face and body elegantly and effectively, with Morpheus8.
FAQs
What Does Morpheus8 Feel Like?
Patients can receive a topical anesthetic before receiving Morpheus8. After 30 min, the skin will be comfortably numb, allowing Dr. Markmann to reach the levels of the skin required for ideal tightening and rejuvenation, without patients experiencing any discomfort.
Can I Combine Morpheus8 with Other Procedures?
Morpheus8 by InMode can be combined with InMode's FaceTite for optimum tight, sculpted refreshed results. These combination procedures make one comprehensive rejuvenating procedure known as Embrace RF.
FaceTite is a minimally-invasive procedure which applies RF energy to targeted skin and fat tissue. FaceTite will eliminate unwanted fat from the lower face, or brow, as well as tighten skin the treatment area. When combined with Morpheus8, the skin returns to a clearer, more youthful appearance with reduced sagging, lines, and scars.
Patients can receive Facetite and Morpheus8 under local anesthetic for a comfortable experience.
When Can I Go Back to Work after Morpheus8?
Patients can experience redness and swelling following their Morpheus8 treatment, but these conditions will improve after a few days. Patients are able to return to work immediately after Morpheus8, but many decide to take one or two days off their usual schedules to allow any redness to subside.
If patients combine Morpheus8 with FaceTite, they may need to take a slightly longer period of downtime following treatment. Dr. Markmann will discuss individual recovery timelines with each patient.
How Much Does Morpheus8 Cost?
The price of a patient's Morpheus8 treatment will depend on the unique details of their treatment plan, including the size of the area which the patient would like to treat and whether the patient will be receiving any complimentary procedures. Once you have completed a private consultation with Dr. Markmann, you will receive a cost breakdown that reflects the details of your individualized treatment plan.
Tired of looking unhealthy, or aged? Achieve a youthful, beautiful shape, with Morpheus8. Call Metamorphosis Plastic Surgery to schedule your consultation today.