Calf Augmentation
Conveniently located to serve the areas of Baltimore, Columbia, Ellicott City and Maryland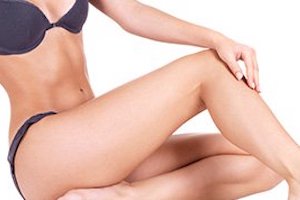 Calf implants help strengthen the size and definition of the lower leg and correct visible calf deformation or imbalance.
Board-certified plastic surgeon, Dr. Markmann, performs calf augmentation procedures in the Baltimore area. With a variety of shapes and sizes, the solid yet flexible silicone implants fit the natural contours of the lower leg. Patients have more confidence after calf augmentation surgery because their legs have a more muscular and defined shape. This procedure is very popular among bodybuilders who want more defined calves.
WHAT ARE CALF IMPLANTS?
Calf implants are made of a soft silicone gel and are designed to replicate the firm, yet soft feel of natural muscle tissue. The implant is placed surgically within the deep fascia of the lower leg, under the fibrous covering of the calf muscle, also known as the gastrocnemius. This placement achieves a natural-looking, long-lasting result. Two implants are usually placed to mimic the natural muscle definition of the Gastrocnemius calf muscle as well as the desired level of augmentation. 
Calf augmentation improves the size and shape of the lower leg.
Calf implants are often sought after by individuals who desire definition of their calf muscles for cosmetic reasons, as well as patients who struggle to build muscle due to injury or a health condition. People of all genders seek calf implants and report high rates of satisfaction with their results. Calf implants are long-lasting, but do not have to be permanent if patients decide they no longer desire them in the future. 
Before and After Photos
CANDIDATES
You are a good candidate for a calf augmentation if:
You struggle to develop your desired degree of calf muscle definition
You have an injury, health condition, or genetic predisposition that makes it difficult for you to develop calf muscles
You have a deformity of your lower leg you would like to correct
You are in good health
You have a positive but realistic expectation for the results of your surgery
If you are someone who smokes, you are advised to discontinue smoking at least two weeks prior to your calf augmentation surgery. Smoking can negatively impact your ability to heal after your procedure.
Calf augmentation is an excellent choice for athletic individuals who would like to make a cosmetic improvement, as well as for individuals who are not able to build calf muscles on their own.
Whether you are seeking calf reconstruction or a cosmetic improvement, Dr. Markmann has the surgical skill needed to deliver your ideal leg shape and size.
CONSULTATION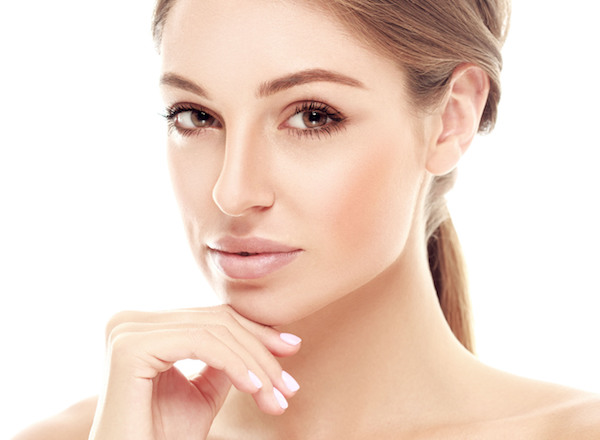 Dr. Markmann is a body contouring specialist with a deep understanding of your body's physiology. Just as no two people are the same, no two patients' cosmetic needs will be the same. Dr. Markmann wants to achieve the result that is best for your individual physique. He will take time to assess your case and determine your candidacy for a calf augmentation during your private consultation at Metamorphosis Plastic Surgery. You will be encouraged to share your goals and any questions you have about the procedure and the results it can achieve. 
In order to achieve the right calf augmentation results for you, Dr. Markmann will perform a thorough assessment, including a physical exam and analysis of your health history.
You will be asked to share your medication and supplement use at this time. He will walk you through the steps of the surgery so that you are well-informed and feel confident about your options. If you are a good candidate for calf augmentation, Dr. Markmann and you will finalize the details of your surgical plan and schedule your surgery date. 
PREPARATION
Patients can take steps to set themselves up for a comfortable recovery from calf augmentation by following these steps prior to their surgery date:
Coordinate with friends or family to schedule a ride to and from the surgical facility on the day of your procedure. You will feel after-effects of anesthesia and thus should not drive yourself home.
Stop taking non-steroidal anti-inflammatory medications at least two weeks prior to your surgery date. NSAIDs include ibuprofen, aspirin, and naproxen. 
Stop taking blood-thinning supplements, including turmeric, vitamin E, fish oil, garlic, or grape seed extract.
Set up a recovery area at home. This includes pre-purchasing easy-to-prepare food and setting up a space where you can recover, with your chosen forms of entertainment in reach. 
If you have questions leading up to your calf augmentation surgery, please do not hesitate to contact Dr. Markmann. He and his staff will be happy to help.
SURGICAL TECHNIQUE
A common method used during this procedure places a silicone implant through a small incision made behind the knee. The implant is positioned into a pocket surgically created within the calf muscle. Depending on the desired result, a second implant may be placed alongside the first to give the calf greater shape. Surgical sutures close the skin. Following surgery, the implant will become enclosed by scar tissue. This is a natural implant process and helps the device stay in place so it can remain in place for years.
FAT TRANSFER TO CALVES
Dr. Markmann offers fat grafting to help his patients achieve their preferred body contours. If two implants will not achieve your desired calf shape, or you have a specific goal in mind, fat transfer may be the right option for you! 
Patients who desire larger calves can incorporate autologous fat transfer into their calf augmentation procedure. In order to achieve your desired calf size and shape, Dr. Markmann can perform liposuction on any area of your body that has excess fat for transfer. Liposuction is a minimally-invasive fat elimination procedure. Dr. Markmann only needs a slim cannula, a few miniscule incisions, and a quick injection of tumescent fluid to gently extract the needed fat from your body.
Once your fat is collected, it is processed through a centrifuge to purify it. The purified fat is then carefully re-injected into the calves to achieve the desired calf size and shape. Patients may also decide that they would like to put a finishing touch on their calves by adding fat for extra volume or definition once they have healed from their implant surgery. 
Fat transfer is a safe, highly effective way to sculpt your body. The body accepts the transfer, because the fat is your own! Results of fat transfer look and feel natural. Dr. Markmann will be happy to discuss the details of fat transfer with you during your private consultation.
DURING/AFTER SURGERY
Calf augmentation is an outpatient procedure performed under general anesthesia at an accredited surgical facility. The entire surgery typically takes about an hour to complete. Patients will be released from the hospital and instructed to use compression stockings to minimize swelling and pain as well as to help keep the implants in place while you heal.
Most individuals can resume normal activities within 1-2 weeks.
Regular exercise can resume following surgeon release, which is often between 4-8 weeks. Most patients are pleased with their results and feel they have a stronger, more balanced lower body.
Have questions about Calf Augmentation? We are here to help. Contact us to learn more about what Dr. Markmann can accomplish for his calf augmentation patients.
CALF AUGMENTATION FAQ
BENEFITS OF CALF AUGMENTATION?
Calf implant surgery is not only performed for aesthetics, but to help treat lower leg conditions and imbalances. Some of the issues calf implants can solve include:

• Inability to achieve muscle definition
• Lower leg muscle imbalances
• "Skinny/chicken" legs
• Polio
• Spina Bifida
• Lower leg injuries
• Lack of calf tissue development
• The desire for sexier calves 
VISIBLE SCARS?
Scarring is very minimal with calf implant surgery because the incision is placed behind the knee. Once healed and faded, the scarring is usually difficult to see.
HOW MUCH DOES CALF AUGMENTATION COST?
The price of calf augmentation at Metamorphosis Plastic Surgery is determined on a case-by-case basis. The price of your calf augmentation will depend on the size of your implant, if you will receive one implant or two, and your preferences for your surgical procedure. Once you have customized your surgical plan with Dr. Markmann, you will receive an appropriate cost estimate.
ARE CALF IMPLANTS DANGEROUS?
Calf implants have a very low complication rate of less than 1%. Patients are usually thrilled with their results! Calf augmentation is safest when performed by a certified surgeon in a sterile surgical environment. Patients see their best results when they receive the correct implant size for them. Dr. Markmann has years of experience with calf augmentation and takes great care to make sure each calf implant patient receives the implant size that is best for their body and their goals. 
HOW LONG WILL THEY LAST?
With any cosmetic surgery involving the placement of an implant, the results can last for years and often for a lifetime. However, as an individual ages and the body naturally changes, the implants may no longer look or work the way they once did. At the appropriate time, a patient can choose to have the implant replaced or removed. Most implants are manufactured to last for many years.  And, since they are a solid silicone, there is nothing to leak or cause long term problems
* All information subject to change. Images may contain models. Individual results are not guaranteed and may vary.