Buttocks Implants
Conveniently located to serve the areas of Baltimore, Columbia, Ellicott City and Maryland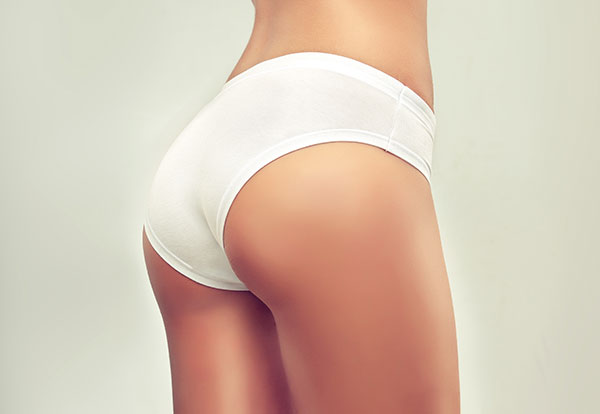 Improvement requires equal parts dedication and innovation. You can diet and exercise to the best of your ability, but some enhancements remain out of reach. If your backside lacks definition and dimension, despite your continued efforts at the gym, then buttocks implants may be the perfect supplement to your healthy lifestyle.
Baltimore's premier Plastic surgeon, Dr. Daniel Markmann, performs butt augmentation procedures for patients who desire a fuller, more round butt. Under Dr. Markmann's leadership, Metamorphosis Plastic Surgery provides brilliant solutions to a wide array of aesthetic issues. Conveniently located in Ellicott City, Metamorphosis Plastic Surgery proudly serves the Maryland area and beyond.
If you are a resident of greater Baltimore, or plan to visit our community for an extended stay, consider the benefit of butt enhancements for yourself. Please contact Metamorphosis Plastic Surgery at your earliest convenience and prepare for the backend boost you have always wanted.
What Are Buttocks Implants?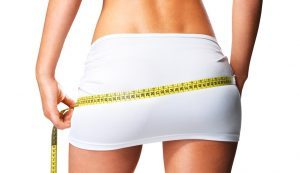 Buttocks implants are contoured soft solid silicone implant that can be strategically placed in a patient's rear end to provide added volume. Depending on the individual's unique anatomy, the implants may be placed either intramuscularly or subfascially.[1] Fascia is a cohesive mesh of connective tissue that separates the various layers of fat, muscles, and soft tissue.
Dr. Markmann is an expert in the field of holistic aesthetics. He can determine the best placement for your buttocks implants to ensure an improvement that celebrates your contours and looks natural on your silhouette.
Silicone Buttocks Implants
Buttocks Augmentations are immensely popular in the United States. Overall, the number of procedures performed in America has risen by a factor of over 250% since the year 2000.[2] Buttocks implants, specifically, have led the pack. The surge in butt implantation spiked noticeably between 2013 and 2014, growing 86% in just one year.[3]
The popularity of silicone implants is due to how varied and long-lasting they are. Dr. Markmann can help you choose the model that best accentuates your natural curves. The design and durability of silicone implants have been proven to stand the test of time. For these reasons, and so many more, patients are eager to experience the benefits of butt enhancement at Metamorphosis Plastic Surgery.
Silicone Implants vs. Fat Transfer
If you have excess fat deposits in "problem areas" such as the thighs, back, and belly, then you may be able to contribute to your own buttocks augmentation. Dr. Markmann can remove unwanted fat cells via liposuction, gently vacuuming them from the places you want slimmed and contoured. He then purifies the fat to ready it for re-insertion into the buttocks. This fat transfer method can be done alone or in conjunction with butt implants.
Benefits of Butt Enhancement
In addition to the obvious physical benefits that buttocks implants provide, realizing your ideal shape also helps boost your psychological state. When Dr. Markmann empowers you to decide your own destiny, you can stand proud knowing your backside looks and feels exactly the way you want it.
Rounder, fuller profile
Long-lasting results
Size and shape selected to your anatomical specifications
Safe and effective
Eligible Candidates
The best candidates for this procedure are those that are near their goal weight, do not smoke, and are in good physical health. A buttocks Implant augmentation is the best option for patients who do not have enough fat in other areas of the body to transfer to the buttocks. The silicone implants look and feel like muscular tissue, giving men and women a more robust backside.
To determine your candidacy for buttocks implantation, schedule a consultation at Metamorphosis Plastic Surgery. Our Ellicott City location proudly serves the needs and desires of the Baltimore area and beyond. If you are a resident or visitor to the Maryland area, Dr. Markmann can assess your eligibility for body contouring and strategize the best way to boost your behind.
Personal Consultation
During your initial consultation, the current shape of the buttocks will be examined, as well as the skin tone of the patient. If the individual has enough available fat tissue that can be transferred from another area of the body, then they may be eligible for augmentation via injection. We want what is best for your butt, and we know the smartest ways to achieve your dreams.
Your plastic surgeon will ask you how you wish your buttocks to look, and will go over the surgical options in detail. Communication is an essential ingredient in cosmetic improvement. You will be encouraged to share your medical history and discuss your aesthetic goals. In our continued quest to communicate our knowledge to the Baltimore community, we update our blog regularly. Take a look and call (410) 775-8312 if you have any questions about how plastic surgery can benefit you. We also offer virtual consultations to keep you connected, no matter where you may log on.
Preparation and Procedure
As part of your comprehensive consultation, you will receive detailed instructions on how to prepare for your buttocks implant procedure. These directions will be tailored to your needs, desires, anatomy, and medical history.
During butt augmentation surgery, the buttocks are reshaped by placing soft silicone implants under the muscles of the buttocks, on top of the pelvic bone. The various implant types will be discussed during your consultation. A typical procedure takes between one and a half to two hours, but every patient is unique. Dr. Markmann will focus on each procedure with his undivided attention to deliver the best results imaginable.
Recovery from Buttocks Implant Surgery
The recovery following butt augmentation surgery will vary for patients depending on the type of procedure that was performed. Any pain or discomfort can be managed with prescription pain mediation. During the first couple of weeks, patients will need to avoid sitting or placing direct pressure on the buttocks. Most patients are able to return to work after the first week, and exercise can be resumed within six weeks.
Rest is vital for any successful recuperation. Do not rush the healing process; great results are worth the wait!
Amazing Results
Your satisfaction is our top priority. Buttocks implants are designed to deliver volume and definition, but they must be chosen according to your natural curves. Dr. Markmann can help navigate the bevy of options at your disposal and determine the right course of action for you.
To get a glimpse of excellence in action, please visit our rave reviews page. We are humbled by our past patients' kind words and we are eager to add you to our growing list of happy, healthy clientele.
Cost of Butt Implants in Baltimore
Your body deserves the best. Before getting a cost estimate for your buttocks enhancement needs, consider the provider(s) and ask lots of questions. Metamorphosis Plastic Surgery is proud to offer the best aesthetic options at the right price. We provide excellent financing options to help you attain greatness at a great price.
FAQ
DO BUTT IMPLANTS LOOK FAKE?
If the implants are placed correctly, they will look and feel natural. It is important to find a reputable, skilled surgeon to perform the surgery who has expertise with placing butt implants. Done correctly, butt implants look like you have spent hours at the gym!
WHICH ARE BETTER FOR THE BUTTOCKS: FAT TRANSFER OR IMPLANTS?
Both techniques are common among plastic surgeons and both achieve great results. The biggest question is safety.  Buttocks Implants are long-lasting but there is a much higher complication rate for Buttocks Implants, with infection being the most common. Fat transfers last forever. Some of the fat cells transferred during this process will be reabsorbed into the body. What remains however, is permanent. Typically, Dr Markmann sees about 80-90% of the fat survive.  It is important to discuss the advantages and disadvantages with your surgeon and come to an agreement based on your aesthetic goals and anatomy.

CAN I SIT NATURALLY AFTER BUTT IMPLANTATION?
Yes, after the required recovery time (3-4 weeks). Patients are able to resume sitting and engaging in all the activities they enjoyed before surgery. It may take up to three months for all of the swelling to subside and for the implants to take on a natural position, look, and feel. It is common for patients to have some anxiety about sitting or how much pressure to place on the buttocks. This should not be a major concern because the implants are placed higher on the buttock so they will not interfere with most sitting positions.
DOES BUTT AUGMENTATION CAUSE VISIBLE SCARS?
Scarring is a part of any surgical procedure. However, an experienced Plastic Surgeon will work to minimize the scarring as much as possible. During surgery, the incisions are usually placed within the natural fold betwen the cheeks  of the buttocks, which helps keep them inconspicuous. For the most part, the scars from this procedure will be easily concealed by undergarments or a bathing suit.
References
Douglas M. Senderoff, D.M. (2011). Buttock Augmentation With Solid Silicone Implants, Aesthetic Surgery Journal. 31(3)320–327. https://doi.org/10.1177/1090820X10396701
American Society of Plastic Surgeons statistical analysis, retrieved from: https://www.plasticsurgery.org/news/press-releases/new-statistics-reflect-the-changing-face-of-plastic-surgery
Senderoff, D.M. (2016). Aesthetic Surgery of the Buttocks Using Implants: Practice-Based Recommendations. Aesthetic Surgery Journal. 36(5)559–576. https://doi.org/10.1093/asj/sjv251