Microdermabrasion
Conveniently located to serve the areas of Baltimore, Columbia, Ellicott City and Maryland
Microdermabrasion is a facial rejuvenation procedure that smoothes surface irregularities and wrinkles.
Board-certified plastic surgeon, Dr. Markmann, offers microdermabrasion procedures to men and women in the Baltimore area. Using a small rotating brush, Dr. Markmann uses a controlled method of scraping to remove the top layer of the skin. This procedure is similar to a chemical peel, however a chemical peel uses a caustic solution that is rubbed directly into the skin. Dr. Markmann can help patients decide which procedure is the best option for each patient.
PROCEDURE TECHNIQUE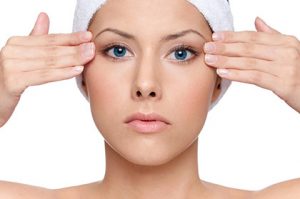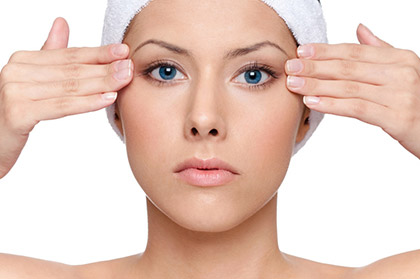 Dermabrasion and dermaplaning are performed together in the same setting. The dermabrasion technique is performed first. The surgeon scrapes off the outermost layer of skin using a high-speed rough rolling brush. Then, a dermatone, which looks like an electric razor is used. This surgical tool has a blade that moves back and forth to smooth and trim scarred surfaces and other skin defects, such as craters. Following this procedure, a soothing ointment will be rubbed onto the face. Some patients will require multiple visits to achieve their results.
DURING/AFTER THE PROCEDURE
In most cases, a numbing agent is used to help moderate and control any discomfort.
Dermabrasion procedures are outpatient and performed in an accredited surgical facility. The procedure itself may take up to 2 hours, but spot treatments are usually concluded within 30 minutes. Following the procedure, the face will be red and swollen. It is common for scabbing and crusting to occur over the areas that were treated. It is imperative that patients avoid sun exposure to protect the new layer of skin. The skin will look soft and smooth with a visible decrease in irregularities.
DERMABRASION FAQS
Best Candidates?
Men and women of all ages can benefit from dermabrasion and dermaplaning. Individuals who have fine wrinkles, uneven skin tone and moderate scarring from acne or mole removal may use this technique to achieve a smooth appearance. This procedure may not be recommended for patients who:
Have darker skin – dark complexions may become permanently lightened or discolored with this treatment
Are prone to skin rashes and skin irritations
Have frequent flare-ups of fever blisters or cold sores
Have freckles but do not want them removed
Have recently had a chemical peel
Does it Remove Freckles?
Dermabrasion is beneficial in removing age spots and sun spots, but is not recommended to remove freckles. There are other targeted technologies that can remove freckles. This may include a specific type of chemical peel or a laser treatment.
Dermabrasion or Chemical Peel?
When choosing between these procedures, it is important to remember one uses surgical tools and the other does not. However, both are minimally invasive and create visible results. Patients who wish to improve the surface of the skin may choose a peel. Those who wish to use a stronger method and go beyond the skin's surface to remove scars, aging spots, etc. may prefer dermabrasion.
* All information subject to change. Images may contain models. Individual results are not guaranteed and may vary.