Lash Extensions
Conveniently located to serve the areas of Baltimore, Columbia, Ellicott City and Maryland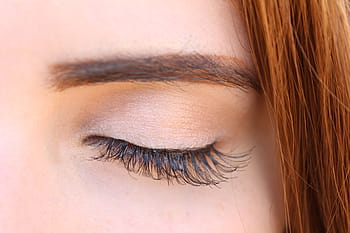 Lash extensions are individual fibers that are attached to your natural eyelashes to increase their length and thickness. Each fiber is placed one at a time and held in place with a semi-permanent adhesive.
Eyeing an Improvement
Are you frustrated with thin, sparse lashes, or annoyed with the hassle of eyeliner, coats of mascara, and the "raccoon eyes" that follow? Then you'll be delighted at the time and effort you'll save after opting for lash extensions.
Other false eyelashes tend to have an unnatural look and can be extremely difficult to put on.
Trying to accurately place a gluey false eyelash on a protesting twitchy eyelid is not easy. And, accomplishing this tedious task requires looking out of only one eye. The results can be less than glamorous. Poorly attached lashes can fall off halfway through your event, or turn up sticking elsewhere, like your date's shoulder or even worse, another part of your face!
Don't bat an eye.
At Metamorphosis Plastic Surgery, we offer the Baltimore area cosmetic services in a medical setting.  Amber Carnazza is a licensed Lash Tecnician with years of experience, and we're proud to have her on our team. We invite you to schedule an informative consultation where you'll learn all about lash extensions and any other treatment that catches your eye. Call (410) 465-3600 to connect with our Maryland offices. Before your appointment, you can browse our blog to prepare any questions you may have.  
About Eyelashes
Wanting to accentuate the eyes is certainly nothing new. Ancient Egyptian women took their pots of kohl with them to parties. Ancient Greek women enhanced their eyelashes with ox hair.[1]
That's certainly a far cry from modern glamour: today's lash extensions are made out of mink But, the instinct was the same. Our evolution depended on it! Healthy, lush hair (in certain places at least) is a sign of health, youth, and fertility, and eyelashes are no exception. Accentuating the beauty of feminine features like big eyes and long eyelashes, was and still is, a way to attract a mate. But whether or not you're looking for love, there's plenty to like about lash extensions.
Lash Extensions for You
Every follicle on the body, including the eyelashes, have a life cycle consisting of three phases. The anagen phase is also known as the growth phase when the hair grows longer and stronger. During the catagen phase, the same shafts of hair that once grew so long and lustrous begin to degrade and stop growing. Finally, during the telogen phase, the follicle is at rest and the eyelash falls out.[2] Considering that the human eyelid supports approximately 80 lashes on the lower lid and between 90 and 160 lashes on the upper lid, a little lash enhancement can go a long way! 
Lash extensions boost the allure of your appearance in subtle yet unmistakable ways. You'll certainly notice a difference the next time you make eye contact with someone across a crowded room.
Benefits
Enhances eyes
Customizable To Your Preferences
Saves Time On Daily Makeup Application
Waterproof
Painless
Semi-Permanent
Candidates
Ideal candidates are healthy individuals without any recent or active infections around the eyes. Don't worry if you wear glasses or contacts, lash extensions are an excellent option for you too. In fact, one persistent problem that women who wear glasses experience is when their mascara rubs off on the inside of their lenses. For these women, lash extensions offer an enticing alternative that allows them to wear their favorite frames and still enjoy all the perks of lash enhancement.
Why Choose Metamorphosis for Lash Extensions?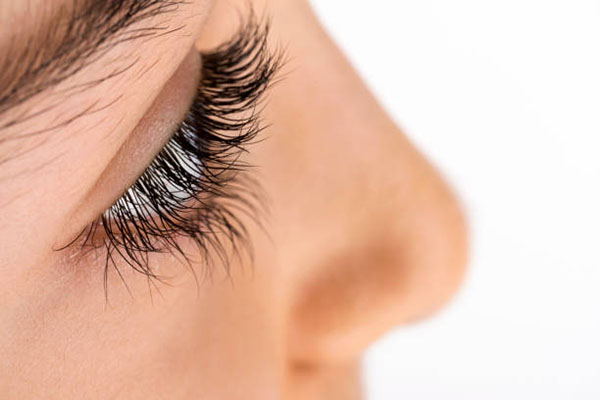 When it comes to cleanliness and professionalism, there's no comparing our lash services to those found in a strip mall salon. A quick internet search will prove that the horror stories abound. Besides having the expertise of a licensed Lash Tecnician, you'll have the comfort of knowing that you're in an office that meets medical standards for cleanliness. The esteemed team at Metamorphosis are all professionals. And our amazing technician, Amber Carnazza, performs all of her cosmetic work in a comfortable, sterile setting. 
It's important to have a trained professional who can gauge the length of lashes that will ideally frame your face. It is equally important to entrust your eyes to someone for whom your safety is a top concern. You'll immediately see the difference at Metamorphosis. We're the best in the Baltimore area when it comes to cosmetic, non-surgical and surgical enhancement. Contact us for a consultation. Call (410) 465-3600 to schedule your appointment at our office in Ellicott City, Maryland.  
Lash Application
Each set of lash extensions is completely customizable. You will begin your appointment with a consultation with your lash artist to discuss shape, volume, length, weight and more. Each appointment takes approximately two hours, depending on the set that you choose. With skillful and precise application, your lash artist will extend each one of your natural lashes to create a seamless and beautiful look. Choosing an experienced lash artist is important. Here at Metamorphosis, our lash artists are trained and experienced in multiple application methods to ensure the health and integrity of your natural lashes.
Amber Carnazza and our team of eyelash extension specialists take an exacting and meticulous approach to the application process.
Assessment
Lash application may seem like a simple procedure. In many ways, it is. Even so, we take your satisfaction and safety seriously at Metamorphosis. So, every lash application begins with a thorough assessment. Your specialist will ensure you are fully informed of the risks and benefits of having eyelash extensions before applying them. We'll also make sure that you don't have any infections or conditions that may be exacerbated by lash extensions. You should remove your contact lenses before the application process begins.
Length and Strength
They're your lashes. It's your look. Your lash extension specialist will customize your eyelashes according to the proportions of your face and the extent of your beauty ambitions. One size certainly does not fit all—not even on the same person! Your artist may decide to use up to three or four different extension lengths, concentrating longer extensions on the outer corners and shorter extensions on the inner eyes.
Clean Peepers
An unmistakable advantage of getting your extensions at Metamorphosis Plastic Surgery is that we are a medical setting, with all the sanitary protocols that go with it! After you are comfortably in repose, your lash artist will clean the area around your eyes so that it is free of oil, makeup and any harmful bacteria.
Prepping the Area
It's time to close your eyes! The process typically takes between one and two hours, depending on the extent of your extensions. Your eyelash artist will then apply an under-eye gel to your lower lash line to keep your existing lashes from fluttering into the affair. Then, the eye gels will be secured with medical-grade tape on both sides of the eye.
It's Time to Apply
Your lash extension specialist works meticulously and methodically. With a pair of tweezers, she will dip every fine fiber into an adhesive, artistically applying one eyelash extension to every one of your natural lashes. For more vivacious volume, she may even apply several extensions per existing lash. It's a painless process, so just sit back and relax while your lashes are enhanced.
Finishing the Process
It takes no more than ten minutes for your extension adhesive to dry. With your lash extensions thoroughly secured to your lovely lids, your specialist will remove the tape and gels. She'll then gently brush your lashes to fluffy butterfly perfection.
Ravishing Results
It's time to see the world through a new set of eyes. Every flit and flicker of your lashes will be augmented by your lovely new lash extensions. And, unlike mascara, you won't have to keep applying to keep your lashes looking luscious.
It is recommended that you get a lash fill every two to four weeks depending on the rate that your lashes grow. This is to remove any overgrown lashes and apply fresh lashes in any growth gaps. 
How Much Do Eyelash Extensions Cost in Baltimore?
At Metamorphosis, our extension artists customize their lashes to each individual. You can buy cookie-cutter extensions from the store. Our specialists tailor your results to your unique look and your personal desires. Consider a consultation so that we can assess your lashes and quote you an accurate cost. 
Keep an eye on our specials page for frequent opportunities to save!
References
Moshirfar, M., Masud, M., Shah, T. J., Avila, M. R., & Hoopes, P. C., Sr (2018). Chemical conjunctivitis and diffuse lamellar keratitis after removal of eyelash extensions. American journal of ophthalmology case reports, 12, 21–23. https://doi.org/10.1016/j.ajoc.2018.07.007
Aumond, S., & Bitton, E. (2018). The eyelash follicle features and anomalies: A review. Journal of optometry, 11(4), 211–222. https://doi.org/10.1016/j.optom.2018.05.003