Microblading
Conveniently located to serve the areas of Baltimore, Columbia, Ellicott City and Maryland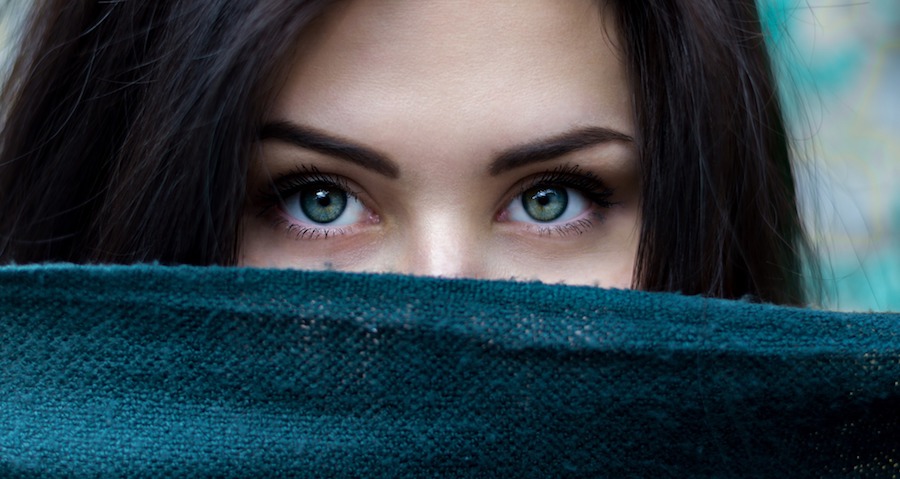 Microblading is a semi-permanent aesthetic technique to create customized, more satisfying eyebrows.
Make Your Eyebrows a Work of Art
If the eyes are the windows of the soul, then you want to make sure you elegantly frame that view. The eyebrows are extremely important for non-verbal communication and facial expressions.[1][2] They also form an essential ingredient in perceptions of beauty.[3] With the eyebrows so crucial for the accurate expression of emotions and to achieve an attractive appearance, you want control over how you project yourself to others.
At Metamorphosis Plastic Surgery, we help you take control of your transformation to your ideal vision of beauty.
Microblading is just one aesthetic enhancement offered by Metamorphosis Plastic Surgery. If you're looking to augment your natural beauty, Metamorphosis Plastic Surgery can help you find the right treatment for you. We provide an array of minimally invasive treatments to help your outer appearance reflect how you feel inside. 
What Is Microblading?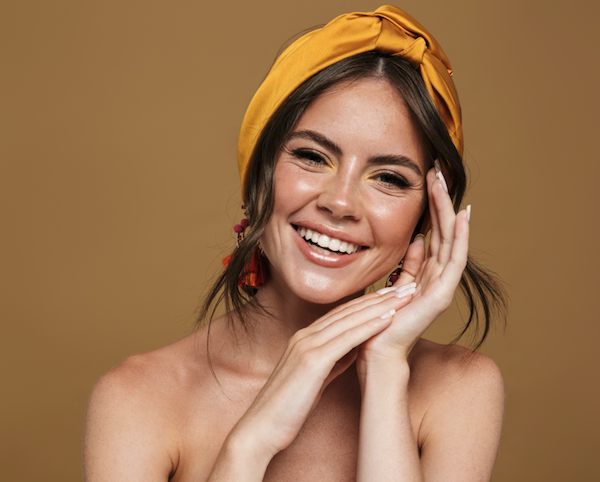 Microblading is a precision technique that refines your eyebrows to match how you want to look. With microblading, you can amplify your natural eyebrows with subtle additions that won't be detected or you can shape more extravagant eyebrows that stand out in the crowd.
Microblading works by using a pen-like device equipped with 10-12 microneedles at the end. Your technician will etch your skin with careful strokes. The technique does not need to penetrate the surface, the feather strokes of the device work on the outermost layer of skin. Then, your clinician will apply medical-grade pigment on the eyebrows. The pigment will seep into the grooves and create full, natural-looking eyebrows. Unlike tattoos, the ink rests in the epidermis, not the deeper layers of skin as with ordinary tattoos.
Benefits
Beautiful, natural-looking appearance
Long-lasting results
Ink that does not change color
Extremely safe when performed by an experienced medical technician
Minimally invasive
Very little downtime
Semi-permanent pigment that does not smudge or smear even during strenuous activity
Qualified Candidates
Candidates for microblading include anyone that is unhappy with the appearance of their eyebrows or just wants to enhance their appearance. There are a number of contraindications that might disqualify you from microblading or require us to postpone your treatments.
Contraindications for Microblading
Medical conditions in the eyebrow area – Eczema, Dermatitis, Psoriasis, Keratosis Pilaris
Use of topical skin care products (Accutane, Retin-A, retinol, etc) – may require you to postpone, ask during your consultation
Blood-thinning medication and supplements (aspirin, ibuprofen, etc) – ask during your consultation how long you should pause taking blood-thinners
Botox – you should wait at least 3 weeks after a Botox treatment before undergoing microblading
Sunburn – wait until your skin has healed before microblading
Pregnancy and breastfeeding – please wait until you are no longer breastfeeding or pregnant before asking about microblading
Sensitive skin/rosacea – ask during your consultation your skin may be too sensitive
Autoimmune conditions (lupus, alopecia) – will probably disqualify you due to skin vulnerability
Diabetes – diabetics will require clearance from a physician before microblading
Currently on antibiotics – you must be finished with antibiotic treatments for 30 days prior to your microblading session
Laser facials – you should wait at least 60 days from any facial laser treatments before microblading
Your Consultation with Metamorphosis near Baltimore
All great stories have a beginning. Your aesthetic transformation begins with a great consultation with Metamorphosis. During your consultation, we will listen to you share your aesthetic goals and expectations for eyebrow enhancement. Your consultation will include an initial examination and a thorough assessment of any medical conditions that may affect your eyebrow treatment.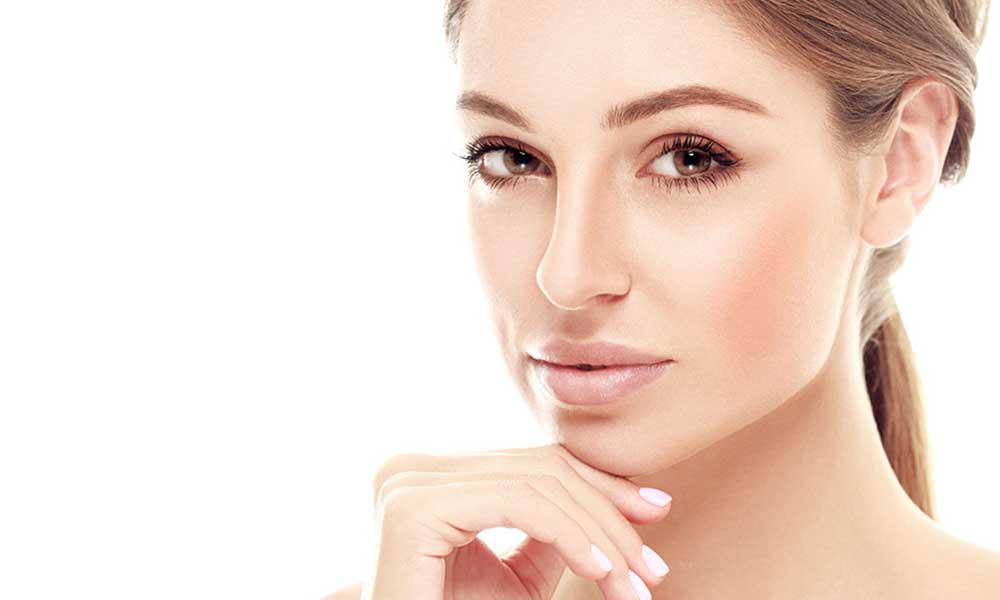 If we determine you qualify for microblading, we will move on to devising your personalized treatment plan to craft the eyebrows you desire. The most alluring eyebrows take into account the unique symmetry of each client's face. The eyebrows that look stunning on an Instagram model might look entirely out of place on another face with a different shape and alternate dimensions. Gorgeous eyebrows achieve harmony with other facial features.
If you want to find out if microblading is right for your aesthetic needs, book a consultation with Metamorphosis Plastic Surgery today. You can reach our office in the Baltimore metropolitan area at (410) 465-3600.
Safe Preparation
Make sure you follow all of the instructions provided to you by Metamorphosis Plastic Surgery. For two weeks you should avoid sun tanning and the tanning salon. Do not pluck, tweeze, or wax your eyebrows for a week before your session. In most cases, we'll recommend you refrain from alcohol, caffeine, and blood-thinning medication and supplements (such as ginseng and fish oil) for at least 24 hours before your session. Wear comfortable clothing to your session. You will have to sit still for an extended duration so make sure you plan your wardrobe that day accordingly.
What to Expect During Your Procedure
When you arrive at Metamorphosis for a microblading session, we will set you up in a private room and help you get comfortable. Your entire session will take between 2-3 hours from the time you arrive. Microblading is a meticulous procedure so the process should not be rushed.
The Microblading Procedure
Cleanse and prepare the eyebrow area for treatment.
Apply topical numbing cream – usually takes 30-40 minutes.
During this time we will review your desired shape and the final appearance you want to achieve.
We measure the area and assess the symmetry, ratios, and relevant anatomy.
Before starting the microblading, we will draw the shape of eyebrows with a make-up pencil to ensure you are happy.
Once ready, your eyebrow architect will shape your ideal eyebrows using a needling process that uses individual feather strokes to precisely ink the eyebrows one hair stroke at a time.
Add the final layer of pigment to saturate the area and seeps into the etches. The pigment settles in and creates natural-looking results.
In 6-8 weeks, there will be a follow-up session to "top off" the treatment by adding pigment into any feather strokes that weren't sufficiently dyed.
Recovery & Aftercare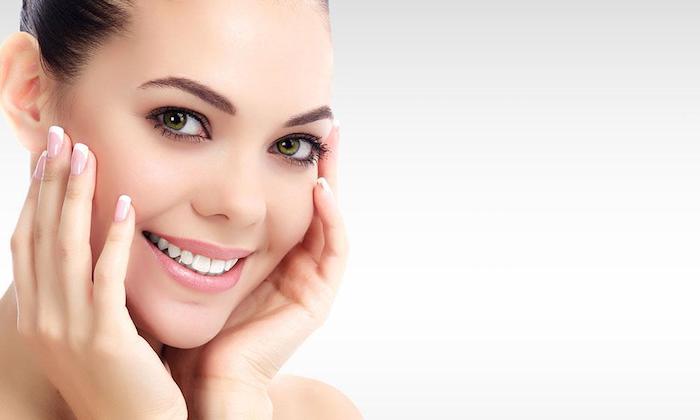 To ensure the best results, make sure to follow all aftercare instructions. Avoid picking, itching, or scratching at your eyebrows. Your eyebrows need time to heal, in many ways similar to healing a tattoo. Your skin might flake or peel. Your final shape and appearance will become visible after about 4 weeks. Avoid wearing make-up on your eyebrows for about 2 weeks after your treatment. Your microblading ink needs to settle in so you should also avoid saunas, steam rooms, and strenuous workouts for 10-14 days after your session.
Make sure to attend your follow-up session. If the initial treatment didn't quite satisfy your expectations or the pigment isn't as dark as you imagined, these minor issues can be adjusted and fixed during your follow-up session.
Attractive Results
For a preview of the quality of care you can expect at Metamorphosis Plastic Surgery, browse through our reviews page.
Microblading produces beautiful results that enhance the appearance of your eyebrows. But remember, the perfect eyebrow is one that makes you the happiest. One survey even found that the ideal eyebrow dimensions as defined by cosmetologists differed from the ideal dimensions put forth by the general public.[4] Perceptions of beauty constantly change, especially in the era of social media selfies. You should feel happy about your own eyebrows.
Microblading typically lasts between 1 to 3 years depending on the unique anatomy of the patient, lifestyle, and whether you get touch-up treatments during this time. Clients with very oily skin usually fall closer to the 1-year mark so if you have oily skin make sure to mention this during your consultation.
How Much Does Microblading Cost Near Baltimore?
The cost of microblading treatments varies based on the desired outcome of the patient and what it will take to achieve that outcome. During your consultation, we will provide you with clear and transparent pricing. Financing options are available if you'd prefer a payment plan.
FAQ
Is microblading the same as microshading?
No, microshading doesn't take a precise approach to create natural-looking eyebrows. Instead, microshading is based on simply shading the area around your eyebrows. Microshading can't achieve the precise results that can be obtained with microblading.
Can I be allergic to microblading?
Allergic reactions are generally very rare. If you have any allergies that you think might interfere, make sure to mention that during your consultation so we can determine if its a safe procedure for you.
References